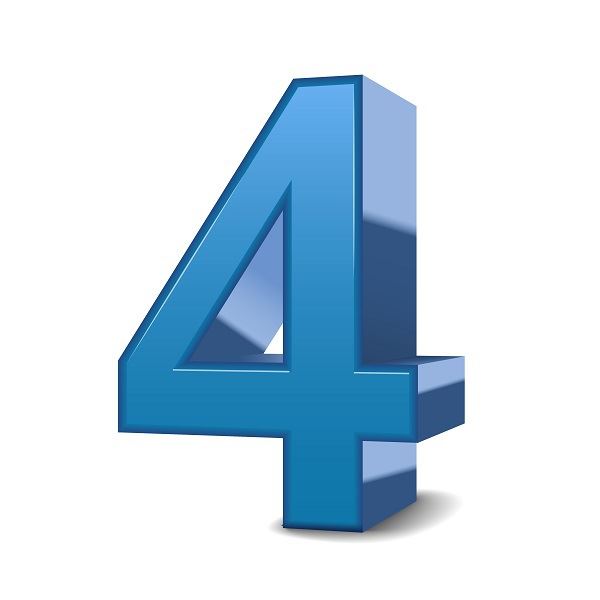 The mountain pass called the Grapevine is a 40-mile stretch where there is a five-mile, five percent grade. This pass is necessary to the trucks hauling cargo from the ports in Oakland, Los Angeles, and Long Beach; three of the busiest port in the world. Interstate 5, or I-5 stretches from the border with Mexico north to the border with Canada. This stretch of road is as important to the three countries economy as the price of gas. Truckers from Oregon, Washington state, and points north travel this route frequently and most are aware of these four things, but new drivers and others not familiar with the Grapevine may want to keep reading and beware.
1. Caltrans Does Close the Grapevine Down
Contrary to popular belief, it does "…Rain in Southern California" and snow, but that's actually another misnomer because the Grapevine lies in Central California, not Southern California. The weather up there at 4100 feet changes quite rapidly. The spring and early summer in the Tehachapi mountain area are as beautiful as any other natural world-wonder with wildflowers dotting the green slopes.
However, in the winter the CA Department of Transportation or Caltrans (CHPs can also make the call to close) will close I-5 down when snowy, icy conditions plague the Tejon Pass. And for a good reason, one sight you do not want to see is a 50-80,000-pound truck in a free-slide. So, turn on the news if you are planning on making that trip, particularly if you are hauling a trailer. A pretty good rule of thumb is if you have more than two axles, your speed limit is 55 mph, but the limit can be as low as 35 on the Grapevine. Pay attention for SigAlerts. This term named after broadcaster Loyd C. Sigmon could warn you about hazardous conditions or heavy traffic.
2. The Speed Limit Changes Faster than the Weather
Truckers and other vehicles that fall under CA Vehicle Code (CVC) 22406, Speed Laws, cannot drive faster than 55 mph anywhere in CA. Up there on the Grapevine going north or south the speed limit changes from 55 to 45 or 35 mph in the blink of an eye. But, don't blink your eyes or you may miss the sign, particularly with all the big rigs in the first lane. When you continue going 55 mph because you missed the 35-mph speed limit sign, you could be ticketed for 20 mph over, which in CA is a $350-370 fine. In addition, in a commercial motor vehicle (CMV) that is an FMCSA serious offense (15 mph over the limit). Two serious offenses within two years will result in a 60-day disqualification and three offenses within three years will result in 120-day disqualification.
Another peculiarity of CA traffic law, CVC 22348, Speed Laws, requires those same vehicles included in CVC 22406 (c) must drive "…in the right-hand lane for traffic or as close as practicable to the right-hand edge or curb." Although many states regulate which vehicles may drive the fast lane and for how long, very few prohibit its use to truckers. This can be particularly frustrating for truckers from neighboring states unaware that they must drive 55 and the "3rd lane rule."
Vehicles that must comply with CVC 22406 and 22348 (c) include:
● Passenger vehicles hauling a trailer or another vehicle
● Trucks that have three or more axles
● Trucks pulling a vehicle or trailer
● School buses carrying student passengers
● Farm labor trucks or buses transporting passengers
● All vehicles transporting explosives
● All vehicles designed for transporting 15 passengers or more
3. Runaway Truck Ramps
These ramps in the Grapevine, constructed for emergency escapes for large vehicles with brake problems, or a Prius if necessary, should never get used as picture taking opportunities, or a rest break. Even when you have a mandatory 30-minute break after eight hours of driving, or you need to check cargo, find another area to stop. Using these ramps for other than their intended purpose could cause horrific accidents, and it will undoubtedly get you a ticket if CHPs comes along.
4. Hire a Local Central Valley Traffic Ticket Attorney
When truckers and other CDL holder get a traffic ticket on I-5 on the Grapevine, they need local representation who know their way around and spend time in traffic court. CA traffic laws change quite frequently, and you need someone that has heard case after case, day after day in Central Valley traffic courts. Like many of the CA truckers who know every twist and turn on I-5, Bigger & Harman know those same things about traffic courts in Central Valley.
When you get ticketed for overweight, bad equipment, log violations, or speeding, call Bigger & Harman. They have an excellent reputation with truckers in Central Valley's traffic courts in Kern, Kings, Fresno, Tulare, Mono, Inyo, and even LA, SLO, or Riverside. Traffic law is all they practice, so they know what works and what doesn't; what motions will get a dismissal, and which will get your moving violation reduced to a non-moving infraction with no points.
Read their Nolo.com write-up. Nolo is the nation's foremost legal professional's online digest. For a convenient and confidential appointment use their website contact form. Or, contact them with a private message to their Facebook account.
Call Bigger & Harman, (661) 349-9300, to set up an appointment for a consultation. You might also wish to send them an email with a scanned copy of your ticket and the details, attorney@biggerharmanlaw.com.
Se habla Español 661.349.9755