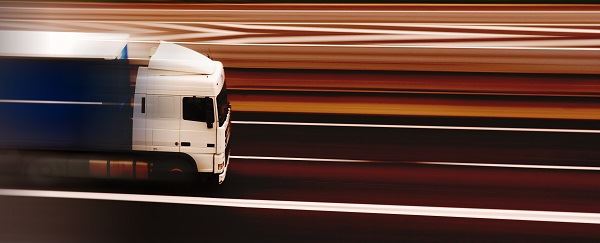 For truckers and other CDL drivers, just one conviction for a moving violation can result in their immediate termination. Even minor infractions in their private vehicle are scrutinized by zero-tolerance employers who fear losing money to higher fleet insurance rates. A trucker speeding ticket conviction carries significant fines, Negligent Operator Treatment System (NOTS) points, Compliance, Safety and Accountability (CSA) points, and can be detrimental to a CDL holder's career. 
Two or three trucker speeding tickets across the fleet could mean a $10,000 annual hike. Such an escalation could put a small trucking outfit out of business. With that much at stake, who can blame them for trying to avoid a possible avalanche. And, when those two or three tickets occur in a short timeframe, it could lead to an inspection or intervention under the Safety Measurement System (SMS) . Consulting with a local practicing traffic ticket attorney is essential whenever a CDL holder is charged with any traffic violation.
A Trucker Speeding Ticket & CSA Points
The following are CSA points assigned for a CDL holder or a trucker speeding ticket:
Four Points: 6 to 10 mph over the speed limit
Seven Points: 11 to 14 mph over the speed limit
Ten Points: 15 mph over the speed limit or speeding in a construction area with workers present
The SMS does not just assess CSA points in the same manner as the DMV assigns NOTS points. The same way a conviction or accident gets assessed 1.5 or 3 NOTS points, the CSA has a metric to determine a point total to assign a violation, and then uses a time-weight to decide if there is a necessary intervention for a driver or an inspection for a carrier.  
CSA Points X Time-Weights = Inspection/Intervention
SMS examines a carrier's performance data for the last 24 months and a driver's CSA points for the previous 36 months for incidents of convictions or collisions. Events within the previous six months are multiplied times three, six to twelve months, times two, and incidents 12 months before the SMS runtime are assigned at face value. 
The Federal Motor Carrier Safety Administration (FMCSA) runs an SMS update once a month, so a carrier or driver's CSA points can drop off, improve through zero-defect roadside inspections, or increase when states report adverse incidents.
Actions You Should Take When You Receive a Trucker Speeding Ticket 
A speeding ticket for a regular non-CDL holder can produce significant consequences, but especially in California which has some of the highest traffic tickets in the USA. Without taking the appropriate actions immediately, a trucker speeding ticket can be devastating. 
Your defense starts as soon as you pull over. No one's saying you need to bow to LEO or kiss the ring, just be polite and do what the LEO requests. This will also limit the time you spend on the side of the road. 
Your attorney can also subpoena the radar or lidar info, calibration and training certification. Every detail of your stop could be crucial to your defense. Therefore, as soon as the LEO drives off, write down everything you can remember about the stop, such as:
Highway, direction, and mile marker
Posted speed limit and your speed as written on your ticket 
Traffic & weather conditions
Percentage of traffic that was trucks and buses
How did the LEO determine your speed, i.e., radar, lidar, or stated too fast for conditions?
Start with exactly what you were doing five or ten minutes before the stop and then give it to your attorney. You know you must challenge every ticket, so give your attorney every piece of factual information you have, and never lie to your lawyer. 
Mojave Traffic Court – Trucker Speeding Ticket Defenders
Call Bigger & Harman, (661) 349-9300; they know traffic law. It's not one of the areas of law they practice; it is the onlyarea of law they practice. Why is that important? They spend every day of the job either in traffic court or the office writing subpoenas, requests for dismissals, and other documents pertinent to traffic law. They hear other traffic court cases and record information they can use in similar cases. 
Bigger & Harman always charge a flat fee so that you are aware of the price you will pay, no matter how long it takes to resolve your trucker speeding ticket, or how many days we must spend in traffic court. And, more importantly, you will never need to appear. Therefore, you can keep driving and leave your legal defense to us. However, we will provide consistent updates, so you will always know where you stand.     
It's OK to send us an email, attorney@biggerharmanlaw.com, or a private message on Facebook if you would prefer. We understand some people don't like to talk on the phone. It's more convenient for busy people on the go or on the road to communicate online than on the phone. Just include a scannedcopy or take a picture of the speeding ticket.  If we haven't met already, we will reply with the details of an agreement or set up an appointment as soon as we come back to the office.   
Check the Avvo, Nolo,or Yelp online referralsto read client comments such as this one from Ajrob B. on 11 May 2018, "They were able to get my speeding ticket dismissed & not show on my driving record. I have a class A license & want to keep it clean for my job. Communicated very well throughout the whole process with updates till when the case was closed. I would highly recommend them as they will do the best to get your traffic ticket dismissed. If your [you're] ever in a pickle, give them a call" The results may vary, but our commitment never waivers.
Se habla Español 661.349.9755.
References:
The 2018CA Commercial Driver Handbook .pdf
The United World Transportation Blog, "How Long Do CSA Points Stay on Your Record Once You Get Them?" last modified 11 January 2018