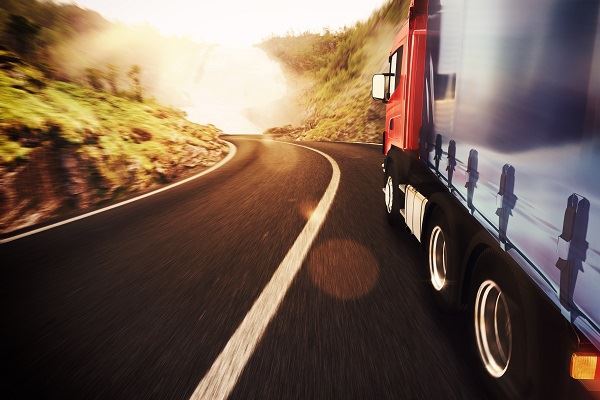 Like it or not, getting your truck through a roadside inspection is part of the job. However, using a driver vehicle inspection report (DVIR) or thorough pre-trip inspection checklist can help ensure you're ready when you pull into the "chicken coop." The confidence of knowing everything is good will make a roadside inspection less stressful. 
The California Highway Patrol (CHP) conducts these inspections in CA. The more cooperative you are with the inspector, the less painful it will be for you and the inspector. Most likely the inspector is wearing a body cam that will record your interaction. Therefore, if anything comes up, you or your lawyer can subpoena the video to prove to the court you were compliant and cooperative. When an inspector is rude, you being a jerk too will not make the inspection go any faster. It all comes down to everyone doing their job; we all have bad days as well as good.
Use the DVIR Before Every Trip
You should use a Federal Motor Carrier Safety Regulations (FMCSR) DVIR before each trip. When something mechanical needs correction, take it to a mechanic, get it repaired, and have the mechanic sign off on the report. 
First, check the last inspection report on the vehicle to ensure any mechanical deficiencies were corrected. The carrier is responsible for repairing any safety issues and must certify on the report that repairs were made or were not necessary. Then, go step-by-step through the list conducting your inspection the same way every time. When you use the same approach and checklist, you will not miss anything. Keep in mind, once you begin the trip you are responsible for your vehicle's safe operation, not a mechanic.
Starting on page 2-1 of the 2018 CA Commercial Driver Handbook (produced by the CA DMV), paragraph 2.1.2 – Types of Vehicle Inspections, has a comprehensive list of inspection types and how to conduct those. Section 11, Vehicle Inspection Test, tells you exactly how to perform a vehicle inspection to pass the DMV's hands-on test to get your CDL. Many truckers use that same list throughout their career.
If you do a thorough DVIR, chances are you will do very well during a roadside inspection, get your sticker, acquire "good" CSA points, and maybe even a bonus from fleet management. However, if you just check the boxes in the cab, you might be setting yourself up for trouble on the road. A roadside inspection could lead to a warning, ticket, or out-of-service order. 
Get Organized as if You Will Have a Roadside Inspection on Every Trip 
The better organized you are for an inspection, the quicker it will be over, and you will be back on the road. Many CDL holders keep everything they need for a roadside inspection in one folder or portfolio. When you pull into the inspection station, you can just hand the packet to the inspector. Although, they may ask you to email them a copy of your last seven days of e-logs, you should put a copy of your seven previous days in the binder. That and the DVIR should cover all manner and form entries. Update all manner and form information on your e-log daily.
Items to check and put in the folder (some may not be required):
CDL
Registration
Insurance Card
Medical Card
Route Plan
Shipping Documents
Emergency Response Data Card
Permits (weight, length, HazMat, or state required)
International Fuel Tax Agreement (IFTA) Card
This list is not all-inclusive, you may come up with other items you need in there, but the more organized you are, the quicker the inspection will be completed. 
Kern County Traffic Ticket Attorneys
Bigger & Harman have handled hundreds of traffic tickets for CDL holders across Central Valley. In Lamont, Shafter, Bakersfield, Mojave, Ridgecrest, and Delano traffic courts they have gotten hundreds of dismissals and no-point reductions for their clients. When you receive a ticket for a roadside inspection violation or need help with CSA points during a Data Q inquiry, call Bigger & Harman, (661) 349-9300. Se habla Español 661.349.9755.
Send them an email, attorney@markbigger.com, to discuss your options whenever a phone is not available. Or, if you wish we can conduct all communications with email since you're on the road and we are in traffic court most days. 
Visit the Bigger & Harman Facebook page, or read client comments from other CDL holders on Avvo,  Nolo, or Yelp.
References:
The 2018 CA Commercial Driver Handbook .pdf
The TruckerInsider.com article, DOT Truck Inspection