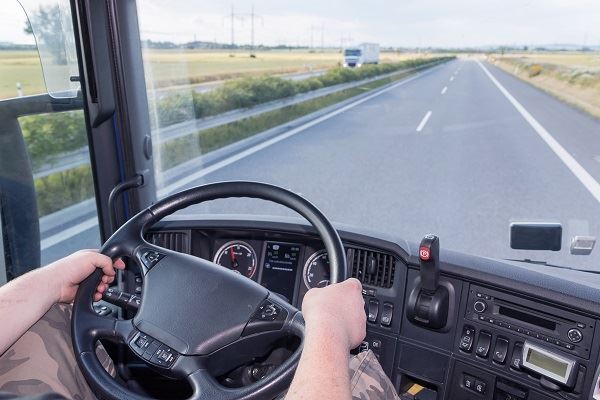 A form and manner violation is one of the most common violations at a roadside inspection and one of the easiest to prevent. In fact, these make up 25 percent of all violations. With the mandated use of e-logs, or Record of Duty Status (RODS), updating form and manner data has become much easier. Much of the previously entered data will remain the same, such as fleet headquarters (HQ) address and phone number, driver's name and vehicle information. 
Although a form and manner violation will not lead to an out-of-service order, it can result in Compliance, Safety, and Accountability (CSA) points.,  CSA points are not only weighted by severity but by time-weight as well. 
Form and manner violations are usually only one point, but a not-current log is five points if deemed safety related. Something as simple as using the abbreviation LA, instead of Los Angeles could be a one-point violation. If you have any violations within the previous six months, it will bemultiplied by three. 
Update Entries to Avoid a Form and Manner Violation 
Title 49 of the Code of Federal Regulations (CFR) Section 395.8 requires the following information on either a paper log or e-log (a paper log must be used or reconstructed within 24 hours if there is an Electronic Logging Device (ELD) failure or malfunction):
Date
Total miles driven that day (at the end of the driving day)
Vehicle or trailer number
Carrier's name
Driver's signature (at the end of the driving day) use the full legal signature/name, not initials
Start time for 24-hour period (9:00 am or 12:00 p.m.)
Fleet HQ address
Remarks
Co-driver's name, if any
Total hours (at the end of the driving day)
Shipping or bill of laden numbers
Pre-trip and post-trip inspections must contain the full city name and the state abbreviation of where the inspection was conducted, such as Los Angeles, CA,- not LA, California. This may seem petty, by it could save you a form and manner violation. 
When a driver  pullsin for an inspection the log must be up-to-date when they started driving or with the last RODS change. Therefore, update your log during your 30-minute mandatory break. 
Unfortunately, another form and manner violation is an entry not in English. Although E-logs will prevent standard entries from being missed or written in another language, the Federal Motor Carrier Safety Regulations (FMCSR) require a driver to fill out their paperwork, answer questions, and speak with inspectors in English. 
Despite your best efforts and meticulous entries, logs may contain errors - particularly those reconstructed because of an ELD failure. Missing and reconstructed logs can be expensive  if convicted of a form and manner violation. Consult with a traffic ticket attorney for Los Angeles if you find yourself in this predicament.  
Los Angeles County Traffic Ticket Lawyers  
When you receive any traffic ticket in Los Angeles, call Bigger & Harman, (661) 349-9300. Bigger & Harman practice only traffic ticket law and understand the difficulties truckers and other CDL holders face keeping up with State and Federally mandated paperwork. We have fought and won hundreds of dismissals and reduced hundreds of tickets to no-point violations for truckers and other CDL holders in SoCal courts in Los Angeles, Santa Clarita, SLO, and San Bernardino. Se habla Español 661.349.9755.
We can also start planning based on your email to attorney@markbigger.com. Please include a scanned copy of your paperwork for us to evaluate. We will reply with a suggested approach as soon as possible.
Bigger & Harman's Facebook page provides information on road and lane closures, legal advice and tips, and links to full-length articles to help you understand CA traffic law better. 
Read client comments on Avvo and Nolo, or Yelp to get an idea of what we have done for truckers and CDL holders in traffic court, without requiring their presence. They were able to keep driving while we resolved their ticket.
References:
The 2018 CA Commercial Driver Handbook .pdf

The 2018 California Superior Court Bail Schedule for Infractions and Misdemeanors.pdf 

Truckinginfo.com article, How to Avoid 6 Common CSA Violationsby Daren Hansen, J.J. Keller & Associates, May 13, 2014

DOT Blog post, What are DOT Log Book Form & Manner Violations?Dated 3 November 2015