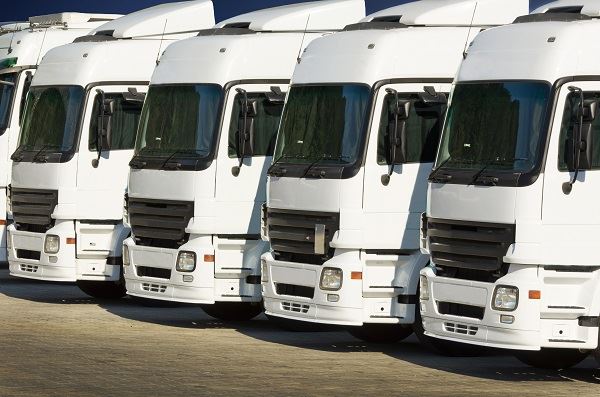 Early in 2011, the Federal Motor Carrier Safety Administration (FMCSA) implemented the Compliance, Safety, and Accountability (CSA) initiative designed to reduce or prevent commercial motor vehicle collisions and the subsequent injuries and fatalities they cause. This initiative included a system of "merit or demerit" (you can get "good" points for excellent roadside inspections) points known as CSA points assessed for violations reported by state court systems and law enforcement officers (LEO) mostly from crash sites and roadside inspections. 
The BASICS of SMS & CSA Points 
The SMS uses seven Behavior Analysis and Safety Improvement Categories (BASICS):
Unsafe Driving - Following Too Closely, Speeding, Improper Lane Change
Hours of Service (HOS) – noncompliance with 8-hour break, 11, 14, or 60/70 rules
Driver Fitness – med card expired, ill driver, improper endorsement, driving while OOS
Alcohol & Controlled Substances – use or possession
Maintenance – lights, brakes, tire tread depth
Cargo – placards, unsecured cargo, shipping documents
Collision Indicators – injuries, fatalities, fault
This initiative also created the Safety Measurement System (SMS) to analyze, assess, and assign the CSA points to either the driver, the carrier, or in many cases, both. The goal of the initiative is to give the SMS a measurable threshold at which point a carrier's operations would get inspected.  It would also provide corrective measures to improve the carrier's on-road performance and minimize the risk to public safety. It also provides an intervention for the driver who has gathered too many CSA points, by perhaps putting the driver "out of service" (OOS), if necessary. 
These CSA points are further time-weighted so that the more frequent violators are targeted earlier for intervention by the FMCSA or law enforcement at the state level. The intervention could include warning letters, roadside inspections, or a focused review that would  hone in on the issue or issues identified. A focused review can be conducted either off-site by requesting documents and supporting paperwork, such as policy letters or drug-testing results, or on-site at the carrier's headquarters. The on-site inspection could focus on a specific area or a "comprehensive" inspection that looks at the carrier's entire operation.
Severity & Time-Weights of CSA Points
The severity of a collision or violation gets weighed against the risk and how long ago it happened. The seriousness of the violation is assigned CSA points from 1-10 as measured against future collision risks. Not wearing a safety belt (7 points) would weigh less than reckless driving (10) or speeding, which depends on the mph over the limit. A collision with injuries would be assigned two points, whereas a tow-away because of damage is only one. Each of these is time-weighted by the age of the collision or violation. Zero to six months would be multiplied by three, six to twelve, times 2, and twelve to twenty-four, face value.  
Inspection Results & Follow-Up
The new inspection system uses a 1-100-point system, 1-49 garners a pass recommendation, 50-74, an optional recommendation of inspection, and 75-100 equals an inspection recommendation. The results of which could lead to four follow-up measures:
Carrier Operation Safety Plan – a voluntary plan suggested by the inspectors to improve safety.
Notice of Violation (NOV) – a formal safety alert that the carrier must reply to with the measures taken to correct safety performance. This NOV does not include civil penalties, but  non-compliance could if the carrier does not take corrective measures. The carrier could also initiate a challenge through DataQs, see below.
Notice of Claim (NOC) – the inspection turned up severe issues that warrant penalties, which could include fines.
OOS Order – an OOS order will require the carrier to cease all CMV operations. The order could be for a specific period until corrections are made or indefinitely. 
Drivers & DataQs
Drivers can utilize the FMCSA DataQs system to request removal of erroneous entries on their Pre-Employment Screening Program (PSP) file or removal of CSA points by visiting the FMCSA PSP website and submitting a Request for Data Review (RDR) on DataQs. Accurate data is crucial to maintaining a clean driving record and getting a higher paying job with a better trucking or busing firm. 
What information can be removed:
Data that is not yours
Collisions that did not qualify with an injury, fatality, or tow-away 
Non-preventable or a crash that was not your fault
Duplicate entries
Inaccurate or incomplete information
Challenged tickets where you were found not guilty
Request removal of these as soon as you notice the mistake. The more often you view your PSP, the better chance you have of getting erroneous information removed. The DMV must accept an RDR within three years of the violation/roadside inspection and five years of an accident/collision. However, the more extended the period between the event and the request, the harder it is to retrieve accurate information.    
The first step, however, is to challenge every violation, traffic ticket, or at-fault accident. Many people found at-fault by an LEO at the scene will accept the opinion of the LEO. CDL holders cannot afford to do that, their reputation, CSA points, and ultimately their career is at risk. The same is true of traffic tickets. When you receive a traffic ticket, consult with a traffic lawyer to determine your options.
Traffic Ticket Lawyers Who Regularly Appear in Fresno Court 
Call Bigger & Harman, (661) 349-9300, when the DMV refuses to remove erroneous CSA points or erroneous information or when you have received an equipment violation or traffic ticket either in your CMV or private vehicle. You must report all convictions to your employer within 30 days, even in a privately-owned vehicle. If you don't, they will likely discover it through an Employer Pull Notice update anyway. Your best option is to challenge the violation or ticket and get it dismissed or reduced to a no-point (non-moving violation) charge. When you hire Bigger & Harman, we will make the necessary court appearances using a flat fee, so you will always know upfront how much you will pay.  
Send an email to attorney@markbigger.com and include the scanned ticket with your personal information blacked out. Please provide as much detail as you can remember, and we will send a reply  with your options.   
Visit the Bigger & Harman Facebook page for more ELD updates and traffic information around the SoCal ports and the Central Valley. 
Visit Avvo, Nolo, or Yelp to read client feedback, endorsements, or comments about our legal service. 
Se habla Español 661.349.9755.
References:
The 2018 CA Commercial Driver Handbook .pdf
The FMCSA DataQs website
Trucking.org CSA How It Works
Whirlwind-media.com 6 Steps to Successfully Challenge Inaccurate CSA Data