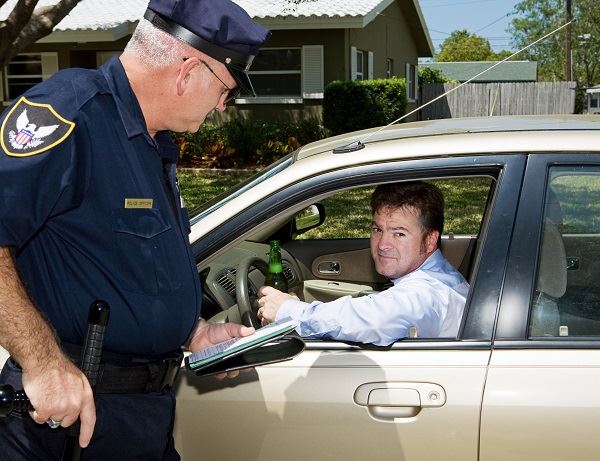 Getting a ticket dismissed is a lot easier than most people realize. Did you know that 95 percent of people with tickets just pay the fine? That's not very wise because moving violations mean the DMV assesses Negligent Operator Treatment System (NOTS) points, and when their insurance company sees these before renewal, their premiums go up because they are now in a higher risk category. If they had pleaded not guilty, they would at least have a chance of getting the charges reduced to a non-point violation and many times a good traffic defense attorney can get a ticket dismissal.
How to Get a Traffic Ticket Dismissed in CA
No matter what you received a traffic ticket for, always consult a local (where you got the ticket) traffic ticket attorney because they are in traffic court nearly every day fighting for the rights of drivers accused of various violations. They know which technicalities have gotten a traffic ticket dismissed for their clients and others. Of course, when they hear the judge say, "case dismissed" no matter whose client it was, they write it down to use later.
Many people are surprised to learn that hiring a lawyer is about the same price as the ticket. However, the lawyer can represent you in traffic court so that you won't miss any work and they can often get your charges reduced, or ticket dismissed entirely. So, which do you think is more expensive, just paying the fine and increased insurance premiums or hiring a lawyer and possibly getting a non-point violation or dismissal?
When there's no conviction, there's no points and no rise in insurance premiums. Therefore, it is cheaper to hire a lawyer if there's a reduced charge or dismissal. Yes, there is a possibility that neither of those things will happen and you will have to pay the ticket, but that's a rare occurrence when you hire Bigger & Harman to represent you.
How Do You Know Hiring Bigger & Harman Is a Good Idea?
You don't have to take our word for it, take a look online at the comments on Yelp or Avvo. More than 95 percent of the 83 comments on Yelp are favorable, while one of the founders has a 9.8 rating on Avvo. Certainly, they can't win every case or satisfy every client. Sometimes even when you're not guilty, the court won't see it that way, and you may have to pay them and the ticket. But in general, most of our clients are really satisfied with the results of our representation.
Why Tickets Get Dismissed
There are many reasons a traffic ticket might get dismissed, such as a legal technicality, a violation of the rights of the driver by law enforcement (LE), or the LE does not show up for the court date. Our Constitution guarantees the accused get to face their accuser in court, so if the LE who ticketed you cannot be there because of re-assignment, retirement, or another reason, your case is dismissed. Or, when an LE uses a practice of measuring your speed that is known as entrapment or a "speed trap" a judge will have to dismiss the ticket.
Additionally, CA laws are constantly changing, what was a traffic ticket code violation yesterday, might not be tomorrow, so the judge will have to proclaim, "ticket dismissed."
Call the Bakersfield Office of Bigger & Harman
When you need to get a ticket dismissed in Kern County, call Bigger & Harman for a consultation, 661-349-9300, or send an email: attorney@markbigger.com. You can even contact them on Facebook, so stop scrolling for a minute and ask for their advice.
On Facebook, Luther Max wrote, "I appreciate the good work that these people did for me. I recommend them if you get into traffic trouble in Kern County, California!"
Se habla Español 661.349.9755.