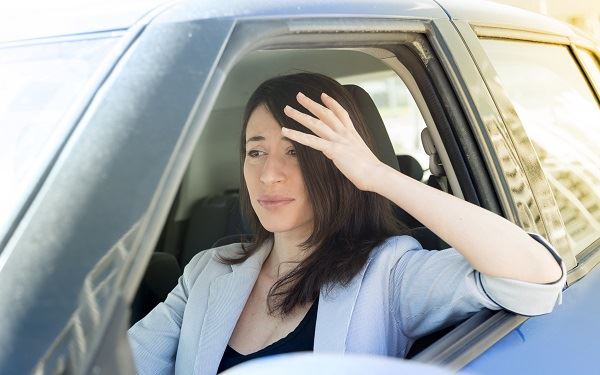 Everyone that has ever had a speeding ticket knows how frustrating it can be to get one but imagine getting a second before the ink is hardly dry on the first. Back-to-back speeding tickets must be one of the most frustrating traffic ticket scenarios imaginable. Okay, maybe not, there are far worse, like DUI or Reckless driving. But, you do have some tough decisions to make and we will discuss the options available in scenarios with back-to-back speeding tickets or other traffic violations.
Your Good Drivers' Discount
Proposition 103, enacted in 1988 contains a paragraph that established the "Good Drivers' Discount" for drivers who have had a drivers' license consecutively for three years upon application of the discount. The premise for the three years was to reward experienced drivers rather than providing an age requirement, which could be a discriminator rather than a reward. Other requirements for the discount is the driver must have no more than one negligent operator treatment system (NOTS) points on their motor vehicle driving record (MVR). That means that if you had a driving 100+ mph conviction six years ago, you are not eligible until that comes off your MVR. Additionally, any conviction that stays on your record for up to ten years, are disqualifiers, as well until they are removed from your MVR.
The reason for pointing out these requirements in this forum is to drive home the point that if you have back-to-back speeding tickets, it would be wise to fight both rather than just pay the fine largely because it is the right thing to do and you can only use a traffic course for one of those tickets to mask the NOTS point or points from the insurance company and lose your good drivers' discount.
How Back-to-Back Speeding Tickets Affects a Traffic Course
Some drivers think attending a traffic course will eliminate a traffic violation conviction. This is not true, taking a traffic course only makes the conviction confidential. The conviction still stands, and you must pay administrative fees, the fine, and surcharges, fees, and assessments. For a 16-25 mph speeding ticket the total fine will be about $400 and then you will need to pay the traffic course fees. The fact is, it is going to cost more to take a traffic course because of the additional $64 Kern County (likely about the same for any CA County) administrative fee to attend a traffic course, and then you must pay for the traffic course separately, which cost between $20-$60 depending on if it is online or in the classroom. What they don't tell you about the online traffic course is that the completion exam, although open book must be proctored in the classroom. So, it's not as convenient as we thought.
Besides the added learning value, the course is worth it only if it can mask or hide the ticket from your insurance company. However, when you have back-to-back speeding tickets, you will only be able to mask one of those and you cannot use the traffic course for another 18 months for a traffic conviction. Your "good driver's discount" is worth 20 percent plus whatever rise in premium rates occur, likely more than 25 to 50 percent, which could double or triple your premium rate depending on your conviction for three years or more. Seven years, if speeding over 100 mph is one of those tickets. You need to fight it vigorously (the fine alone is $900 to $2600, no to mention the 30-day DL suspension, so that's a no brainer) or expect your auto insurance rates to skyrocket. If you can find an insurance company to accept the risk after conviction.
Your best course of action is to discuss your situation with a traffic ticket attorney. Legal counsel can provide you with scenarios to benefit you because they are there in traffic court every day and know what works and what does not. When you combine the cost of paying the fine on two tickets and the rise in your insurance premium versus the cost of a lawyer, you will come out way ahead by using an attorney and there is always a very good chance they can get your charges reduced or dismissed, which will never happen by just paying the fines.
Consult with a Traffic Ticket Lawyer
When you have back-to-back speeding tickets or any combination of traffic violation citations, consult with a traffic ticket lawyer to decide on a course of action. Bigger & Harman practice traffic law exclusively in traffic courts and from their office in Bakersfield in Kern County. They can represent clients from anywhere in CA but normally serve clients in Central Valley and a few courts in SoCal, such as Los Angeles, Riverside, Paso Robles, and Barstow.
Call Bigger & Harman, 661-349-9300 to inquire about the specifics of your ticket or email: attorney@markbigger.com.
The great thing about the internet is that you do not have to depend on one or two friends to recommend a traffic ticket attorney, use Yelp, Avvo, and Nolo to check the background and reviews left by clients to get a better idea of what kind of attorney you are hiring.
Read this comment left on avvo.com by Amado, "First off, the consultation was fast and easy. Bigger & Harman were definitely professional and answered all my questions and concerns. They took all [the] stress of having to go to court and missing a day of work easy for me. I'm definitely a repeat customer. I received 2 separate traffic tickets in a commercial vehicle and they were able to help me get BOTH dismissed."
Bigger & Harman consistently charge a flat fee rather than charging by the hour. That way you know the exact amount it will cost regardless of how many court appearances they must make on your behalf or the paperwork load they must file. There are no surprises (except dismissals and reduced charges) or hidden fees…just the expertise from legal representation you can trust.
Or, you can read Bigger & Harman's Nolo.com page, Nolo is one of the top internet digests for legal experts. Or, Yelp, read the 80 or more reviews left by some of the thousands of clients, mostly positive, with some negative comments, you can't win every time. But, you can count on them to put up the best possible legal defense on your ticket.
Se habla Español 661.349.9755.