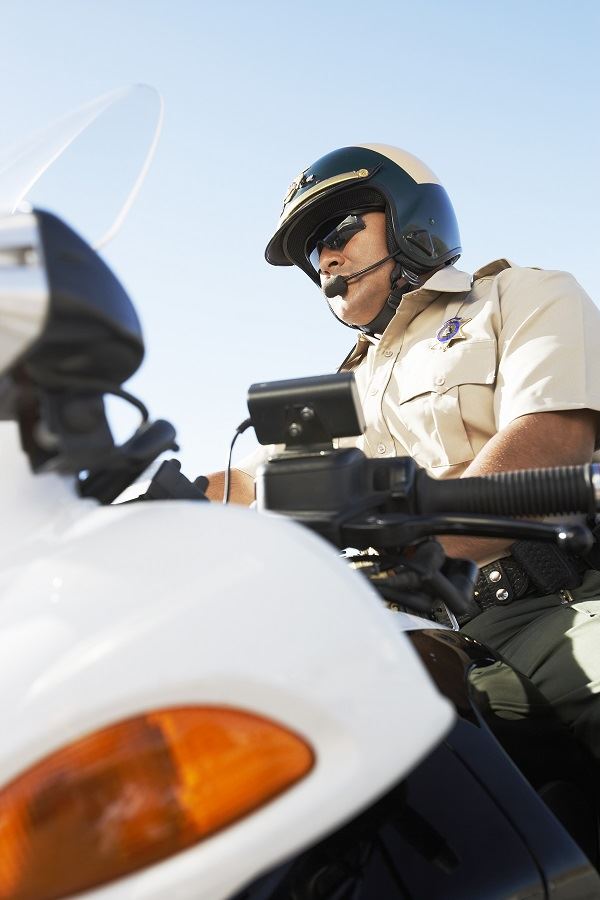 What Losing Your Perfect Driving Score Could Mean
So, you just got your first traffic ticket, and you're not too happy about it. Who would be, right? After all, losing your perfect driving score will likely mean a substantial fine. California traffic fines are some of the highest in the nation. But, that's not even the worst of it. The worst part is when your insurance company finds out you no longer have a perfect driving score on your motor vehicle driving record because they will raise your rates.
The average auto insurance premium in CA is $1,962.00 annually according to Value Penguin. Now, of course, there are a lot of considerations involved in determining how much you pay. On the low end, if you have just the compulsory 15/30/5 liability insurance, you will pay the least for insurance, but if your car is damaged, you will have to pay the repairs yourself. Or, if it is stolen you better hope a law enforcement officer finds it before it goes to the chop shop.
Other factors that determine how much you pay include: where you live or park your car, how far you drive to work or school, marital status, make and model of car, your gender, and your age. Your credit score is no longer a determinant because a few concerned citizens got together in 1988 and came up with Proposition 103. If you are below 21 and male, you pay the most for auto insurance and that doesn't level out until you are around 40. A 16-year-old male, not on his parents' insurance, could pay as much as $8,000 or more per year. That 40-year old can look forward to average priced auto insurance for about 20 years before it starts going back up again unless there's an accident or traffic ticket.
Proposition 103 and Your Perfect Driving Score
If convicted of a traffic violation, which includes just paying the fine because that is the same as a conviction, you could lose your "good drivers' discount," which was another reform measure adopted by the voters in Proposition 103. If you have had a driver's license for a continuous three-year period and have one or fewer Negligent Operator Treatment System (NOTS) points, you are entitled to a 20 percent discount on your auto insurance for having a near perfect driving score. That 20 percent discount must be given after all the other factors we discussed above have been determined.
So, be careful out there on I-5 and highways 99 and 58. You don't want to get a traffic ticket and see the inside of a traffic court in Lamont, Shafter, or Bakersfield. But, if you do get a traffic ticket, contact the Central Valley professionals, Bigger & Harman, APC.
Consult with a Kern County Traffic Lawyer
Bigger & Harman won't promise you they will get your ticket dismissed. They won't tell you they can get your ticket reduced to a no-point violation. What they will tell you is that they will do everything in their power to ensure you keep your perfect driving score. Why is that important? Because without a perfect driving score insurance companies can raise your premiums. CA auto insurance premiums are already too high. They'll do their best to make sure you keep your premium the same. Call Bigger & Harman to get a free phone consultation, (661) 349-9300, or send an email: attorney@markbigger.com.
You can read client testimonials and interesting tidbits of traffic information on their Facebook page.
Bigger & Harman is the Kern County traffic ticket defense team that many people depend on when they no longer have a perfect driving score. They are the one truckers hire to help them preserve not only their driving record but their livelihood. You can read comment after comment about the success this team has had for their clients on Avvo and Yelp. Avvo is a prominent legal site devoted to lawyer and law firms, wo when you're looking for a lawyer, check the near perfect scores of Bigger & Harman.
Se habla Español 661.349.9755.