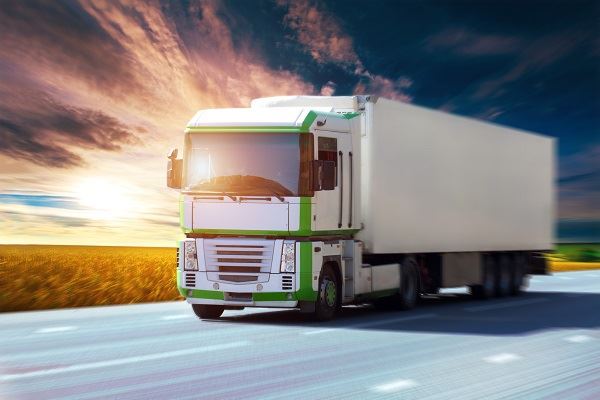 People wonder why truckers get permit violations at all, isn't it fleet management's function to take care of permits and other technicalities and let the drivers concentrate on getting their load to its destination? But, what about the small trucking companies and independent truckers, many of these permits need to meet interstate regulations, not just the CA Vehicle Code (CVC); yet, there are no less than seven agencies that regulate trucking in California. When you need a special permit, you must contact the agency responsible for oversight. For emissions, it is theAir Resources Board (ARB; for your commercial driver's license, vehicle registration, and endorsements the DMV; inspections and highway safety, the CHP; tour buses and household goods the CA Public Utilities Commission (CPUC); contact the CA Board of Equalization (CBOE) questions about fuel taxes; to transport produce, animals, and crops the California Department of Food & Agriculture (CFDA); and for overweight or oversized loads and exemptions, truck routes, buses and motorhomes over 45 feet long and other trucking operations contactTraffic Operations at Caltrans.
Transportation Permits Manual (TPM)
The California Department of Transportation, more commonly known as Caltrans is currently revising the TPM. The revision of the TPM will show the restructuring of the Commercial Vehicle Operations Office, which is set to consolidate the northern and southern branches of the Transportation Permits Issuance into a single office to be located at Sacramento. The objective of TPM is the consolidation of procedures and policies to give the public a single reference point for issuing Caltrans permits.
Three of America's Largest Ports Are Right Here
Although permit violations are common statewide, many truckers cited within 50 miles or so of the nation's three largest ports on the west coast, Los Angeles, Long Beach, and Oakland. Most of the traffic tickets for permit violations are on Interstate-5 (I-5) in Los Angeles, San Luis Obispo, Santa Clarita, Fresno, and points north and south of these ports. Since I-5 stretches from the Mexican border to our border with Canada, many shipping containers get loaded on trucks at the port for distribution both north and south.
The Four Basic Permits Written by Caltrans
According to the TPM, Chapter 2, Caltrans authorizes four types of permits, special trip, annual, repetitive, and single crossing. Caltrans issues special trip permits to haul special loads one-way and to return unladen or with cargo that is not in need of a permit for a specific period. Although the TPM is in revision, you can still consult it for information on the requirements to receive special permits. The annual permit is written for companies and corporations that move mobile homes, manufactured homes, semitrailers, cranes, etc. good for one year. The repetitive permits are written for vehicle combinations. And, finally, the single crossing permit allows a vehicle to cross a highway from "one property to another," and any overweight or oversized vehicle requires another permit.
The most common permit violations truckers receive are oversized or overweight permits not in possession, expired permits, invalid truck routes, no lights, signs, or flags for oversized loads, and record of inspection not in possession.
The best method for small trucking operations and independent truckers to ensure compliance is to hire a private permit company or hire someone, granted, it does cost more, but you will avoid permit violations. If you do get a ticket for a permit violation, call Bigger & Harman.
Consult a Traffic Ticket Attorney
When truckers have permit violations or other tickets on Highway 58 or I-5, they need help and can call Bigger & Harman at (661) 349-9300. Bigger & Harman are the traffic ticket defense team CDL holders call when they need to appear in Los Angeles, San Luis Obispo or Paso Robles traffic court. Send Bigger & Harman an email: attorney@biggerharmanlaw.com with the details of the alleged violation and they will get back to you as soon as the office opens.
Get updated trip information, road closures, and legal guidance on the Bigger & Harman Facebook page, or ask a legal question. Happy with the service you received from us? Leave a comment to tell your friends.
Consider Bigger & Harman when you need legal assistance. Read the reviews left by clients on Avvo or Yelp. Avvo and Nolo.com are renowned legal websites that provide a rating for legal professionals. Bigger & Harman have a 4.7-star rating out of possible 5-star rating on Nolo.
Se habla Español 661.349.9755.