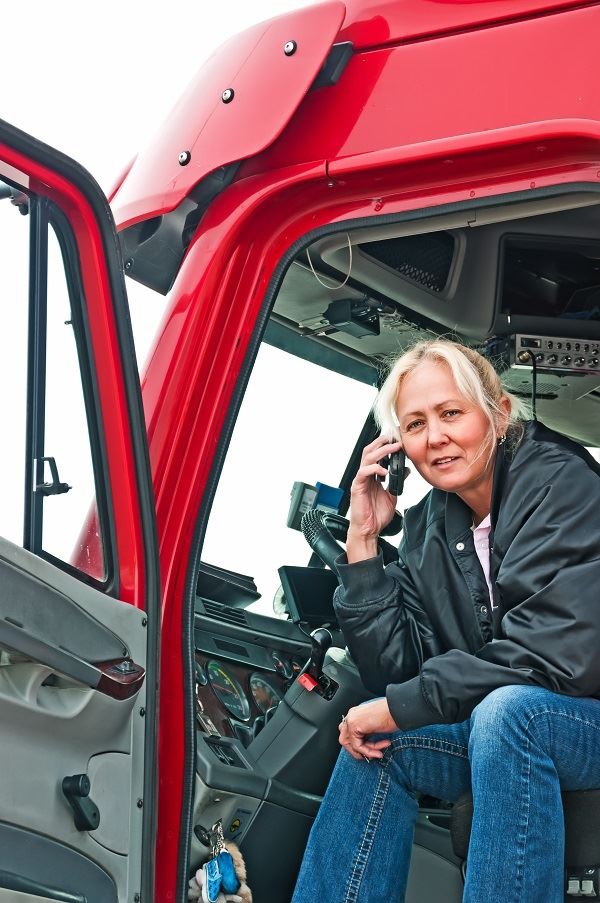 Fresno County, CA, formed just before the Civil War and just after the Gold Rush is named for the ample ash trees (fresno in Spanish) along the San Joaquin River. Unfortunately, most CDL holders do not get much opportunity to look around this beautiful county except through their windshield, or while waiting for traffic court because of a ticket they received out on I-5 or SR 99. However, smart truckers and bus drivers avoid that hassle by calling Bigger & Harman to handle any traffic infraction or misdemeanor mess. It's not just the threat of massive fines, which are always possible in CA, especially when the charge is a misdemeanor; nor the threat of jail, also probable with a misdemeanor, but the likelihood of losing their career and the ability to care for their families.
CDL holders face a higher penalty for Negligent Operator Treatment System (NOTS) points than does the average driver. Instead of one point for a minor infraction, they get 1.5. For a major infraction or a misdemeanor conviction DMV assesses 3 points. Additionally, these points will stay on their motor vehicle driving record longer, except for a minor infraction, which remains on the MVR for three years the same as a regular driver. For instance, railroad crossing violations are four years; a collision, ten years; out of service violation, 15 years; and major violations can haunt a trucker's CDL MVR for as long as 55 years. Many would think since the penalties are so strict, it would make them a more cautious driver, and in fact, that is true. However, there are many misdemeanor traffic violations which are not that clear or easily avoided.
Mistakes That Could Mean a Misdemeanor for CDL Holders
Sure, there are many misdemeanors that a truck or bus driver could receive a ticket for in their personal vehicle, but 99.9 percent don't get DUIs, commit hit and run, racing, or reckless driving. It just doesn't happen very often. Not surprisingly, the bulk of misdemeanor traffic violations target truckers. After all, they are operating a 50,000-80,000-pound vehicle, and some hauling hazardous material or explosives. But is a $4000.00 fine necessary for a trucker who had the wrong map of their assigned route or no map? What's more, it's a misdemeanor crime!
There are as many as seven misdemeanor log book violations alone, such as exceeding the 10/12 hour driving limit, violations of the Hours of Service (HOS) rules, and unlawful motor carrier schedule (Although CVC 34501.3 applies mainly to fleet management. This law prohibits administration from assigning a route with a deadline for delivery that would cause the driver to have to exceed the speed limit to arrive on time, among others. The only way a driver could get caught up in this violation is if they change their log to make the trip look like it took longer to get around the speed factor. The others apply strictly to those carrying explosives, maintaining inspection records, route maps, shipping instructions, or license endorsements.
It's a misdemeanor to possess more than one CDL. If convicted of having two or more the driver faces a maximum $5,000 fine and jail time. Driving on a roadway which restricts your vehicle because of the hill's grade is also a misdemeanor.
Many of these are violations are regulated at the national level by the Federal Motor Carrier Safety Administration (FMCSA), and CA law can make the law stricter; but in most cases, cannot lessen the penalty for serious violations, major infractions, and misdemeanors. CDL holders risk a 60-day disqualification from driving their commercial motor vehicle with two serious violations within three years and a third will get them disqualified for 120 days. Most employers will not wait even the 60 days before hiring another driver.
Although there are several misdemeanors that can mess with a driver's CDL and ultimately their career, most truckers fall victim to severe overweight trucks, log book and permit violations, bad equipment, speeding, and grade restrictions.
Fighting the Fine and Possible Firing
CDL holders know when they get anything above a parking ticket in either their CMV or personal vehicle, they must hire an aggressive traffic ticket defender. They need a lawyer that will fight their ticket with every available option. CDL holders cannot just lose a job with one company and go to another because of a misdemeanor mistake. That's why many in Fresno County and the Central Valley area choose Bigger & Harman.
Consult with a Traffic Attorney for Fresno County
When truckers have permit violations, bad equipment, or other tickets on I-5 or 99, they need help and call Bigger & Harman most frequently, (661) 349-9300. Bigger & Harman are the traffic ticket defense team most CDL holders call when they need to appear in Fresno County and all of Central Valley. Send Bigger & Harman an email: attorney@biggerharmanlaw.com with the details of the alleged violation and they will get back to you as soon as the office opens.
Look at Bigger & Harman when faced with fighting a ticket or losing your trucking or bus driving job. Examine legal websites and reviews onAvvo, Nolo, and Yelp. Avvo and Nolo.com are legal advocate websites that post the background information and ratings for national professionals in the legal field.
Se habla Español 661.349.9755.
References
49 CFR, the FMCSA Regulations & Interpretations website
CA Vehicle Codes, 12810, 21702 (a&b), 31602 (a&c), 31609, 31611&12, 34501.3, and 34506 (a)