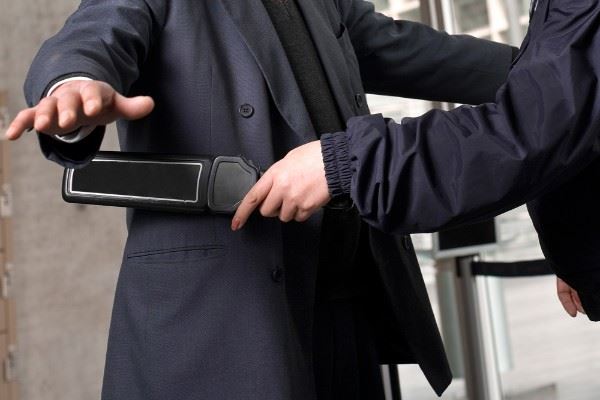 This does not have to be your story, but if you have a traffic ticket in California and do not pay the fine or otherwise resolve the ticket before the court date, you must appear. Remember the law enforcement officer (LEO) asking you to sign your ticket? At first you were hesitant because a friend once told you if you sign the ticket, you are admitting guilt. But, the LEO explained to you that when you sign the ticket, you agree to resolve the ticket or appear in court. He also said that if you didn't sign it, he would have to take you in so that you could post bail. Signing the ticket is the same as a release on personal recognizance. 
Failure to Appear (FTA) in Bakersfield
What is all this talk about an FTA? You had a speeding ticket for 12 mph over the speed limit. Now they are saying you didn't pay the fine, nor did you show up for court. And, now you are charged with a misdemeanor crime? First, you said you didn't pay the fine because you weren't driving over the speed limit. And, second, you were in the courtroom the day your courtesy notice said to appear. It was about 10:15 when you finally got through the traffic and the queue at the metal detectors, but you were there.
When you signed that citation, you entered into a written agreement with the people of CA to resolve your ticket or show up in court. You have a responsibility to appear. If you are not physically in the courtroom when your name or citation number gets called, or you have not gained a continuance, you are in fact, an FTA, which is a misdemeanor. 
CA Vehicle Code (CVC) 40508, Release Upon Promise to Appear states, "A person willfully violating his or her written promise to appear…is guilty of a misdemeanor regardless of the disposition of the charge upon which he or she was originally arrested."
Of course, there are exceptions to every rule, and the code does state "willfully." If you were hospitalized, jailed, deported, or ordered to active duty with the military in another location, you are likely exempted from the FTA, and there are other situations the court might consider. You should consult with a traffic attorney and let them resolve the FTA for you.  
What Could Happen if I Don't Resolve the FTA?
What are the penalties for an FTA? When you FTA, you add an additional charge to the citation you already received, a misdemeanor regardless of the original charge. You might be found guilty in "absentia," a civil penalty of $300 could be assessed for your failure to pay (FTP), and if you get convicted of an FTA, you could face jail time. 
The primary difference between an infraction, which is what your speeding ticket was, and a misdemeanor, which is what your FTA is, is the ability of the state to put someone convicted of the offense in jail. The State of CA does not jail its residents for not paying a fine. However, an FTA is almost the same as being found in "contempt of court." A Legal Dictionary defines it as "deliberate disobedience or disregard of the laws, regulations, or decorum of a court."  You need to discuss the circumstances of your FTA with a lawyer. 
Hire a Local Traffic Ticket Attorney in Bakersfield, CA
Arguing a traffic ticket on your own is problematic enough, but now you have added an FTA. The judge might doubt your credibility. Handling the two separate charges will be much easier for a local attorney. First, a local attorney will work to resolve the FTA and then deal with the original traffic ticket. 
You need help. Bigger & Harman, (661) 349-9300, have represented clients with traffic tickets in Bakersfield Traffic Court for more than a decade. Bigger & Harman can help you resolve the FTA and your traffic ticket.
Don't make matters worse after an FTA by putting it off. Time will not erase the offense. You might have had a valid reason for not making your court date. We can explain your reason to the traffic court judge and present evidence to get a dismissal or reduced no-point charge on the original ticket. Consult with traffic ticket attorneys at the law office of Bigger & Harman, APC today. 
Se habla Español 661.349.9755.
We assist our clients in resolving their ticket by using a flat fee, regardless of how long it takes to fix or the number of court appearances we must make, you pay the same price. We never charge by the hour, so you always know how much you will pay. Call for a free phone consultation, with no obligation.  
This is a comment left on Yelp by Loretta, "Soooo easy! FTA turned into warrant into suspended license and a 300$ ticket turned into an $850 ticket from being irresponsible about it but mark bigger got my case dismissed! They made it so easy I can't be more thankful! The assistant is also super helpful and helped me get another situation figured out! Call them if you ever get a ticket trust me you won't regret it."
Send an email to attorney@biggerharmanlaw.com.
References:
The 2018CA Driver Handbook .pdf
The 2018 California Superior Court Bail Schedule for Infractions and Misdemeanors.pdf
CVC 40508, Release Upon Promise to Appear