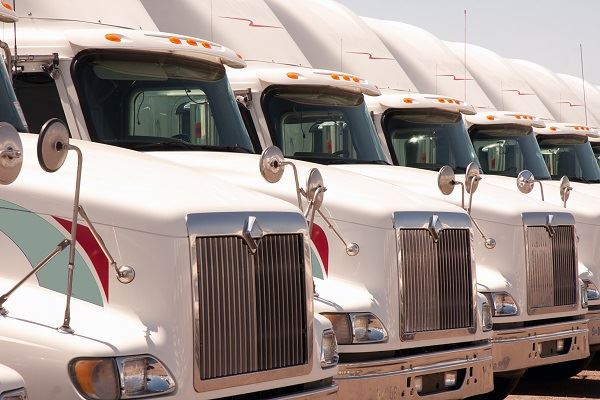 Not all truckers or CDL holders are required to install an Electronic Logging Device (ELD) in their truck or their fleet's trucks. And, the agricultural and livestock drivers have been exempted from the mandate until 18 June 2018, but a measure has been included in the current budget resolution to extend the exemption until 18 September 2018. (This is under consideration and may have passed after this was published.)
The Federal Motor Carrier Safety Administration (FMCSA) is concerned the agricultural and livestock industry, being much smaller than the interstate commerce industry overall, may not understand how the ELD system works and transported herds might get placed at higher risk with some HOS rules.
However, the Livestock and Agriculture industry are not the only temporary or permanent exemptions from the ELD mandate. Although we will attempt to clarify these exemptions, this article is not meant to be legal advice and the references cited should be used to get further information. If you have a traffic ticket for violating the ELD mandate, contact Bigger & Harman, APC.
These first four exceptions are permanent and are taken from the FMCSA website.
1.Transporting Drive-away or Tow-away Vehicles
When the vehicle you are delivering is intended for sale, such as a recreational vehicle or motor home, and has one or more sets of tires on the roadway, you are exempt. Logically, the driver is not the owner of the towed or driven vehicle and should not be required to install an ELD. Whether you are required to maintain a paper log depends on your driving status and some of these other exemptions.
2.Vehicles with Engines Manufactured Before 2000
When the engine manufacture date of the vehicle you are driving is pre-2000, your CMV is not required to use an ELD. This is because most vehicles produced before 2000 do not have the ECM or engine control module. Initially, the FMSCA rule stated the VIN or Vehicle Identification Number was the standard for determining the manufacture date, but later realized that if an engine was replaced, either before the mandate or after, the VIN would not be accurate and would cause the driver or owner to replace the engine again to comply.
3.Drivers Not Required to Use Record of Duty Status (RODS)
Those commercial drivers who are not required to use RODS are exempt from the ELD mandate. Once again, whether they must maintain a paper log depends on their status.
4.CMV Drivers Who Keep Logs/RODS for Fewer than Eight Days
CMV drivers who only keep logs for less than eight days within a 30-day timeframe are exempt. This is not a monthly requirement, but any successive 30 days. Drivers who qualify for the short-haul or 100/150-air-mile exceptions are examples of those not required to install an ELD.
4.1 Short-Haul Exceptions & the Eight-Day Rule
Short-haul drivers may at times cross state or international borders, but when they do so fewer than eight days out of thirty, they are not required to install the ELD. The driver might still be required to maintain a paper log, and once the driver exceeds the eight-day rule, they must have an ELD for the rest of the 30-day period unless one of the other rules apply.
4.2 The 100 or 150-Air-Mile Exemption
The FMCSA exempts farm/agricultural vehicles from the ELD mandate when they operate within a 100-air-mile radius of their home location or 150-air-miles without crossing state lines.
This rule applies to CDL drivers. To qualify for the 100-air-mile exception, they must stay within the 100-air-mile (about 115 road miles) radius of their daily work location, start their day at the same location, and get released before 12 continuous hours.Then, have a minimum of ten hours off-duty.
This rule applies to non-CDL drivers. To qualify for the 150-air-mile exception, they must stay within the 150-air-mile (about 172.6 road miles) radius of their daily work location and start their day at the same location. These drivers cannot drive after 14 hours when they drive for seven successive days or 16 hours on more than two successive days. Drivers cannot operate in any state that requires a CDL for the type of vehicle they are driving.
Drivers do not need to maintain a log but must keep a record of their duty hours.
Additionally, states can determine the harvest or planting season for which drivers engaged in agricultural deliveries are exempt from HOS rules.
Traffic Ticket Attorneys Who Handle San Bernardino County
Call Bigger & Harman, (661) 349-9300, when you have been cited for noncompliance with the ELD mandate or violating the HOS/RODS rules. We are traffic ticket attorneys that practice traffic law only. Therefore, we spend a great deal of time in traffic court and know how judges have ruled on traffic cases. We can apply that knowledge to your situation. Although we cannot promise to get a dismissal or no-point violation in every case, we have an excellent reputation in San Bernardino courts.
Se habla Español 661.349.9755.
Send us an email attorney@markbigger.com, and we will reply with the possible courses of action.
Read our Avvo, Nolo, and Yelp web pages for recommendations from clients and other legal professionals.
References:
The 2018 CA Commercial Driver Handbook .pdf

The FMCS Administration website

The keeptrucking.com blog post, Is Your Fleet Exempt from the ELD Rule

The FMCS Administration website article, ELDs: Agricultural Exceptions and Exemptions