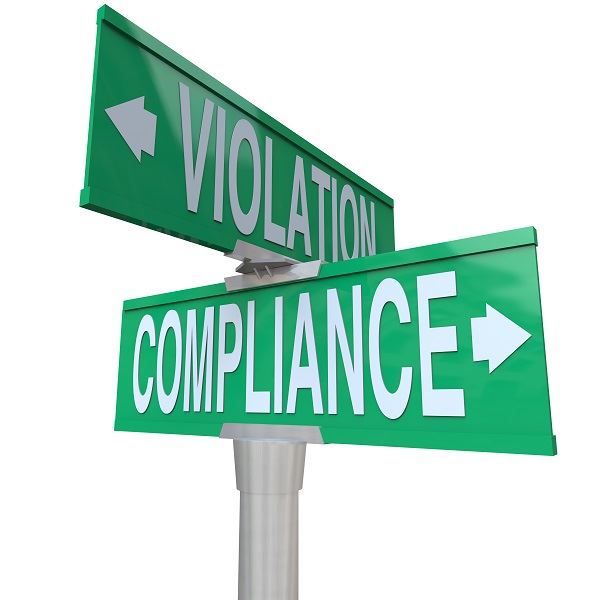 Drivers in the state of California face hefty penalties if they get a ticket for an insurance violation for not having proof of insurance in their vehicle and the penalties get worse if they have no insurance. CA is a mandatory insurance state, that is why you will often hear a law enforcement officer (LEO) begin their conversation with a driver they pulled over with, "Can I see your license, registration, and insurance, please?" However, they are not authorized to pull over a driver to check to see if they have these requirements.
Not Carrying Proof of Insurance Is an Insurance Violation
In CA, the law requires you to provide proof of insurance when requested by a police officer or at the scene of an accident. Failure to do so can result in a traffic ticket for an insurance violation, even if you have insurance.
The good news is that the state of CA understands that mistakes happen, and they realize it is easy to forget to put your new insurance card in your vehicle. For this reason, the state offers a way to have this ticket dismissed if you had insurance on the day of the infraction but simply failed to have proof of your insurance readily available. More importantly, this will remove the violation from your driving record. However, you still could have to pay court costs and other fees to the court clerk after making the correction.
You will have to prove to the court that you had insurance at the time you received the ticket and request a dismissal. You must complete this process before the deadline listed on the ticket or court courtesy reminder, appear in court, or you could get another ticket for failure to appear (FTA), which is expensive and must be paid, regardless of the outcome of your insurance violation unless there is a valid reason. Contact a traffic ticket attorney to clear your FTA.
Use an App on Your Smartphone to Verify Insurance
CVC 16028(a) also states, "The evidence of financial responsibility may be provided using a mobile electronic device."Many insurance companies offer a free mobile app that stores your personal insurance information, including proof of insurance. With this app, you can pull up your current insurance information and show it to the police officer to prevent an insurance violation.
Knowing your rights and responsibilities before being pulled over by a police officer or being in an auto accident can prevent you from receiving an insurance violation. However, if you already received a ticket, act quickly and take care of it before it is too late. Consult with a traffic ticket attorney.
What to Do if You Did Not Have Insurance
CVC 16029, Compulsory Financial Responsibility stipulates when a driver gets into an accident or gets a ticket for an insurance violation because the vehicle is not insured, their vehicle could get impounded. If convicted for not carrying compulsory insurance, the owner faces a base fine of $100, which with county and state assessments, penalties, and fees will total $450-500. If the driver borrowed the vehicle, the owner will get ticketed, not the driver. When a vehicle gets towed because the owner does not have insurance, the owner must buy insurance coverage and pay towing and storage fees before they can get their vehicle out of impound.
Additionally, the owner is liable for damages and injuries and will likely face civil penalties and assessments. The insurance company of the victim in an at-fault accident could sue the owner of an uninsured vehicle.
When ticketed for an insurance violation or an accident without insurance, consult with a traffic ticket attorney.
Mono County Traffic Ticket Defenders
Bigger & Harman frequently represent Mono County residents in Bridgeport and Mammoth Traffic Court. Call (661) 349-9300 when you receive an insurance violation ticket. Bigger & Harman practice traffic ticket law using a fixed price. It doesn't matter how many hours or how many times they must appear in traffic court, the fee does not change.
Email Mark and Paul at attorney@biggerharmanlaw.com to get the answers to questions about your insurance violation or any traffic violation. You will get a straightforward answer in plain language, no legal jargon to confuse you and no false promises.
Their Facebook page has links and articles pertaining to traffic and traffic law updates and legal advice.
View the Avvo, Nolo, or Yelp web pages to learn more about their legal services, or to read client endorsements.
Se habla Español 661.349.9755.
References:
The 2018 CA Driver Handbook .pdf
The DMV.CA.GOV portal
The 2018 Judicial Council of California's Uniform Bail & Penalty Schedule
CVC 16028 & 16029, Compulsory Financial Responsibility