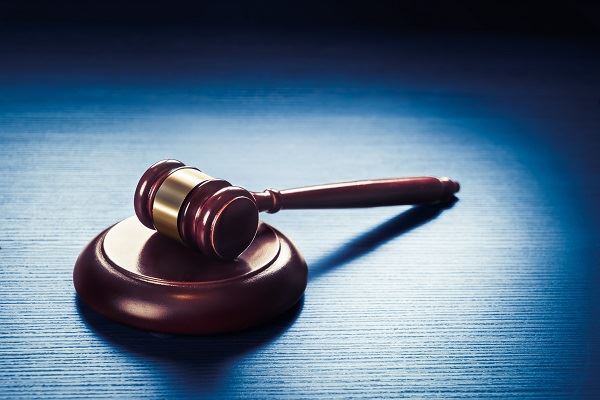 One obvious reason to challenge a misdemeanor ticket is that all misdemeanor convictions carry a likelihood of jail time. Just as many do not realize they can go to jail for a traffic violation, even more do not understand that something as simple as squealing their tires or popping a wheelie on a motorcycle to impress someone can be judged as misdemeanor offenses. Others might be surprised to learn driving without a valid driver's license (DL) is a misdemeanor. As is making an illegal modification to your vehicle. Though very few traffic court judges will send someone to jail if that is their only violation, it is possible.
The Financial Considerations of Misdemeanor Tickets
Another apparent reason for fighting a misdemeanor ticket is financial. Misdemeanor tickets usually carry humongous fines. There are four or more fines of over $4000 for a conviction of a misdemeanor while carrying explosives and hazardous material (HAZMAT). An extremely overweight truck is usually fined $1.00 per pound. Imagine the poor trucker who let someone else load their truck without checking and discovers at a CHP "chicken coop" or weighing station that they are 20,000 pounds overweight! It has happened.
Always consult a traffic ticket attorney, particularly for a misdemeanor ticket, which might result in a fine of $10,000 or more. A misdemeanor conviction will stay on your motor vehicle driving record (MVR) for seven to ten years. Even a conviction on a minor infraction could cost you $2000 in fines and increased insurance over the 39 months it will stay on your MVR. Remember, the state must prove your guilt, and many technicalities could result in a dismissal.
How to Distinguish if You Have a Misdemeanor Ticket
There's a simple method to discover whether you received a ticket for an infraction or a misdemeanor. When the LEO circles the "M" on your citation, it is a misdemeanor charge. When the "I" is circled it is an infraction. The following are misdemeanors and a few felonies; although there are many more than what are listed below:
● Failing to stop for a law enforcement officer (LEO) to let them inspect for equipment, unsafe conditions, or a safety violation. This mostly applies to truckers and other commercial driver's license (CDL) holders.
● Evading a peace officer.
● Driving while on suspension or revocation.
● Refusal of an officer's request for DL.
● Hit and run with property damage (hit and run with injury or death is a felony).
● Throwing something at another vehicle or occupant while on the freeway.
● Reckless driving (could be a felony).
● Alcohol possession while under 21.
● A third or greater violation of the open container law.
● DUI, either alcohol or chemical (could be a felony).
● CDL holders who tamper with or change the E-log to circumvent the Code of Federal Regulations (CFR).
● CDL holders driving more than the 10/12 hour maximum or any of the Hours of Service (HOS) regulations.
● CDL holders carrying explosives or HAZMAT with improper or no endorsement, missing route maps, shipping instructions, or inspection record.
Most truckers and CDL holders that have been driving for a while know that when they receive a ticket they must fight the ticket with the best traffic ticket attorney available because a conviction could mean unemployment. Similar to forgetting your DL , judges do not put truckers in jail for making an honest mistake. However, those who seek to circumvent the Federal Motor Carrier Safety Regulations (FMCSR) and the CFR by falsifying documents and cutting corners could certainly find themselves in jail, with a lot less money in their pockets.
Consult with a Traffic Attorney who understands traffic law in California
When you receive a misdemeanor ticket out there on I-10, 5, or 15 hauling goods from Long Beach or Los Angeles port on your way to Phoenix, AZ, or Las Vegas, NV, call Bigger & Harman, (661) 349-9300, for a free phone consultation to discuss your options.
Bigger & Harman regularly fight traffic tickets in Riverside or Los Angeles County courts, including Santa Clarita. Although many of their clients are truckers from Central Valley, CDL holders in LA and Riverside need solid legal representation as well. Never risk the huge fines and possible jail time by going into traffic court unrepresented.
Send us an email, attorney@biggerharmanlaw.com. We represent many of your friends and neighbors and have an excellent reputation with truckers, so check Yelp, Avvo, or Nolo to see what they thought of our legal services.
Se habla Español 661.349.9755.
References
CA Superior Court 2018 Bail Schedule for Infractions and Misdemeanors, .pdf
US DOT Federal Motor Carrier Safety Regulations (FMCSR) and CFR website
SA Commercial Driver Handbook .pdf dmv.ca.gov English version for 2017.18