Fines Associated With Stop Sign Violations
Failure to stop at a stop sign, one of the most common traffic tickets in California, carries a base fine of $35, which on the surface, seems reasonable enough. However, when you add the county and state surcharges, penalties, and fees to a stop sign ticket, it will reach approximately $230-250. When you choose to attend a defensive driving course, frequently referred to as "traffic school," the court clerk will add another $60-75 for the privilege of attending if you are eligible.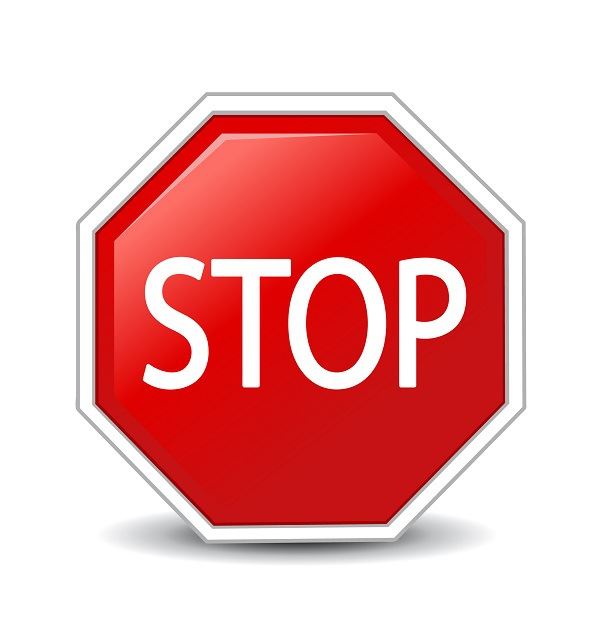 Then you will need to pay the school's tuition, another $20-50. Your total is now up between $310 and $375. If you are ineligible to use traffic school to mask your ticket from public scrutiny, your insurance company will likely raise your premium due to the added risk at renewal.
If you are facing accusations, contact Bigger & Harman, APC for your free consultation.
CA Vehicle Code (CVC) 22450 - Stop Sign Ticket
CA Vehicle Code (CVC) 22450, Special Stops Required states a failure to stop at a stop sign results in a $35.00 base fine., and the DMV will assess one Negligent Operator Treatment System (NOTS) point if convicted.
Many times, a law enforcement officer (LEO) issues a stop sign ticket to drivers who they believe performed a "California stop" or rolling stop. A rolling stop is when the driver merely slows down and does not come to a complete stop before the "limit line" or "before entering the crosswalk" as prescribed by the traffic code. Stop sign tickets and red-light tickets are the most common traffic tickets in California.
The DMV assessed NOTS point or points are added to a driver's motor vehicle driving record (MVR) when convicted or after an at-fault accident. DMV points can increase the cost of a driver's automobile insurance and, when assessed four points within a year, it can result in a license suspension and probation.
The High Cost of "Just Paying Your Fine" for a Stop Sign Ticket
Paying the fine without eligibility for traffic school because you already had a ticket within the last 18 months means you will lose your "good driver's discount" when your auto insurance comes up for renewal because of the increased "risk." The average CA driver pays $163.00 per month for auto insurance. Of course, that average includes very young drivers and very old drivers who pay much more and the drivers who just buy the minimum liability 15/30/5 coverage for about $45 a month.
When you pay your fine it is the same as pleading guilty. Even though the LEO had a poor angle of view, did not see you stop before the limit line or crosswalk, and then roll forward for a better look at traffic before proceeding, your insurance will increase. Your $163 per month is now about $42 more per month, depending on a list of other factors. So now you're paying $205 per month, which doesn't sound like a lot, but it will not go back down for 36-39 months depending on the DMV and your auto premium schedule. That seemingly reasonable increase over 36-39 months is $1512-1638. So, do you still think it is cheaper just to pay the fine rather than consult a traffic ticket attorney? Most lawyers are a lot less expensive than $1822-2013. When you pay the fine, there is no possibility of dismissal.
Traffic School in Paso Robles, CA
First, let's get the formalities out of the way and say you are ineligible to use traffic school to keep your ticket confidential when any of the following apply:
● You have used the course in the previous 18 months for a ticket *(from conviction date to conviction, or the day you paid the ticket, which is the same as a conviction).
● You were driving a commercial motor vehicle when cited.
● You have a mandatory court appearance.
● Your ticket was alcohol or drug-related.
● You received a "fix-it" or correctable ticket for a broken tail light, etc.
● When accused of a major infraction, misdemeanor, or felony violation.
● Your "reminder" from the court stated you were ineligible, usually because you were accused of exceeding the speed limit by 25 mph or more. (A good traffic ticket attorney can oftentimes get the judge to approve traffic school.)
When any of the above conditions exist, you should discuss with a traffic ticket attorney before proceeding. It could save you as much as $1500 in auto insurance premiums alone, and there's always the possibility the attorney can get your stop sign ticket dismissed or reduced to a no-point violation.
How Many Points is Running a Stop Sign in California?
Running a stop sign in California is a one-point traffic violation.
The DMV has a published list of state-approved defensive driving courses , here. It is advisable to discuss the circumstances surrounding your stop sign ticket with an attorney. It's not always prudent or necessary to attend traffic school for your first ticket. Proposition 103 allows a one-point driving infraction to still receive the "good driver's discount."
*Note: You should speak with an attorney about delaying your trial date if it will put you outside the 18-month window. The same is true if you are considering pleading guilty and paying your fine, which I'm sure you will reconsider after completely reading this article.
Traffic Attorneys who regularly practice in San Luis Obispo County
Bigger & Harman frequently represent the drivers of SLO County in traffic courts in Paso Robles and SLO City, CA. When you receive a stop sign ticket call Bigger & Harman, (661) 349-9300, before deciding to pay the fine and accept traffic school. Bigger & Harman can save you a lot of money and possibly get your ticket dismissed.
Call or send an email today: attorney@biggerharmanlaw.com. You will receive a reply with a summary of your options when we return to the office.
View the Bigger & Harman Facebook page for traffic code updates, road/lane closures, and legal advice. You can also read their bio, reviews, and feedback on Avvo and Nolo, two of the most extensive attorney referral websites in the USA. Or, read some of the more than 85 mostly positive reviews on Yelp.
Se habla Español 661.349.9755.
References
CA Vehicle Code (CVC) 22450, Special Stops Required
The CA DMV Portal
The 2018 California Superior Court Bail Schedule for Infractions and Misdemeanors.pdf