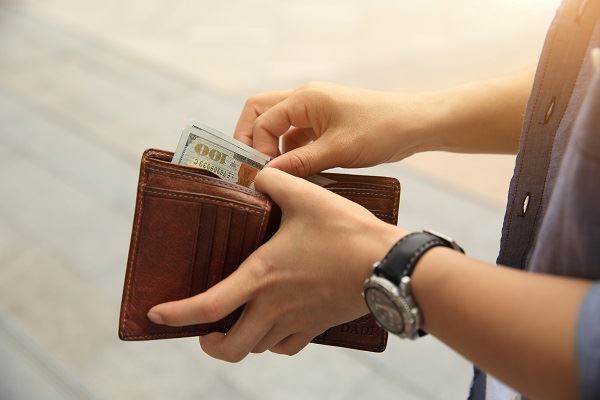 How much a sign violation ticket varies between CA counties because of the county surcharges and fees added. The state legislature sets the base fine, but added penalties make it difficult to nail down exactly how much you will pay from county to county. Therefore, a traffic sign ticket that's assigned a $35 base fine might cost five or six times that amount. Although the court reminder will tell you exactly how much the fine is and whether you are eligible for traffic school, you should always consult with a traffic ticket attorney before you decide to pay the fine or plead not guilty. Many technicalities make fighting traffic sign violations versus paying the fine worth your wild.
In the state of CA, failing to come to a complete stop at a stop sign is a sign violation, or a violation of CA Vehicle Code (CVC) 22450, Special Stops Required. This is also true for failure to yield the right of way, going the wrong way on a one-way street, and others. There are specific CVCs for each of these, and usually the law enforcement officer (LEO) will state the precise CVC violation on your ticket.
If convicted, the court will impose the fine and other penalties, and the DMV will assess one NOTS point for most sign violations. Failing to stop before the crosswalk, limit line, or railroad crossing will result in a ticket. Usually, any portion of your vehicle that crosses the limit line or into the crosswalk is enough to initiate a ticket. However, the state must prove each element of the CVC violated, and traffic ticket lawyers know what those are exactly.
Additionally, when you pay the fine, you need to pay for the privilege of attending traffic school, which in Mono County is about $65, and tuition to the school when you attend online ($20 or more) or in person ($50-75). The price for traffic schools vary, online is cheaper and more convenient, though you may need to pay more to have your end-of-course test proctored.
Sign Violations
Conviction of a stop sign violation in California results in a $230-250 fine. In addition to the fine, the driver will receive one point on their motor vehicle driving record (MVR). Acquiring four or more points in a 12-month period, six within 24, or eight within 36 will result in a suspended driver's license.
Mono County, CA Traffic Tickets
You can pay your ticket at either of Mono County's two courthouses at Bridgeport or Mammoth Lakes. The Mammoth Lakes Courthouse address is 100 Thompsons Way. The hours of operation are Monday through Thursday from 8:30 am to 4:00 pm and Friday from 8:30 am to 12:00 pm. The Bridgeport Courthouse address is 278 Main Street. This courthouse is only open on Tuesdays from 8:30 am until 12:00 pm, then again from 1:15 pm until 4:00 pm. Both courthouses close for federal and state holidays. Remember to consult a traffic ticket attorney before paying a fine.
Once you have spoken with an attorney and they suggest paying the fine and taking traffic school, you can pay online through the Superior Court website. When there, simply click on the "Online Services" tab then under online services choose "make your traffic payment here" and follow the prompts. You will be required to enter the first and last name of the driver, birth date, email address, and case or citation number to continue. Your ticket may not be posted for four to six weeks after the citation gets issued.
Conclusion
A sign violation in the state of California can result in a fine of around $230-250 and a point on your driver's license. Those fines can be paid either in person at the courthouse or online on the Kern[1] County Traffic Court website. An accumulative total of four points within a year on your driver's license can also result in a suspension and probation. However, the wise choice is to consult a traffic ticket attorney who could save you the price of the fine and increased insurance premiums with a dismissal. Although a traffic attorney cannot get a dismissal in every case, paying the fine only has two possible results: a mark against your driving record and possibly increased insurance premiums.
Traffic Attorneys for Mono County
Bigger & Harman are Central Valley traffic ticket attorneys who represent drivers in Kern County traffic courts in Bakersfield and Delano. When you receive a stop sign or other sign violation ticket, call Bigger & Harman, (661) 349-9300, before you decide whether to pay the fine, accept traffic school, or the increased insurance premium. Bigger & Harman could save you as much as $2000 by getting a no-point ticket or a dismissal.
Send an email, attorney@biggerharmanlaw.com, with the details of your situation and they will reply with a detailed summary of the options for fighting a ticket. Or, they may advise you to pay the fine and accept traffic school. Not all tickets are worth fighting.
You can visit their Facebook page for information on traffic code updates, lane closures, or legal advice. Or, read their reviews on Avvo, Nolo, and Yelp.
Se habla Español 661.349.9755.
References
CA Vehicle Code (CVC) 22450, Special Stops Required
The CA DMV Portal