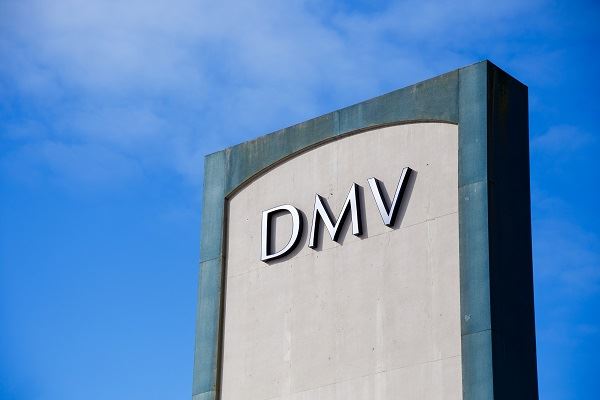 I don't know about you, but I'm ready to get out of line! The line at DMV that is. In case you haven't heard, DMV is making it easier to get some of your paperwork with them completed by placing kiosks in your local department stores.
You can view a 26-second video clip about this here.
How it Works
Be sure to bring a copy of your last issued registration with you or the receipt you received in the mail from the DMV with you to make it easier because the letter has the barcode on it and you can just scan it in to make sure everything is correct. Just scan it, pay, and you're done. Many users are reporting it takes about 5 minutes from start to finish.
The amount you will need to pay will depend on the make, model, and year of your vehicle, but it will be about the same at the kiosk as at the DMV, just won't have to stand in line for so long.
You can view a list of participating stores here.
DMV Online Is Convenient, too!
The State of CA DMV also provides many of the services you require online, such as:
Registration renewal
Mobile home registration renewal
Transfers or release of liability
Personalized plates
Affidavits of use
Change of address
Driver's license or ID card renewal
Motor vehicle driving record (MVR)
Traffic fine payment
And, much more
The DMV is trying to make things easier, but you still must make sure your paperwork is completed on time or face charges of driving without a valid registration, insurance, or driver's license. As you are undoubtedly aware, in CA the traffic fines and penalties are very high, so avoid those costly penalties by getting the paperwork done early and when you need legal advice and assistance, call Bigger & Harman.
Hire a Local San Bernardino County Attorney
Mark Bigger and Paul Harman make up the legal team of Bigger & Harman, APC, they are traffic ticket defenders and represent their clients in San Bernardino, San Luis Obispo, Riverside, and Los Angeles counties in Southern California (SoCal) courts, as well as many Central Valley traffic courts in Tulare, Fresno, Kings, Inyo, Mono, and traffic courts in cities such as Barstow, Santa Clarita, Porterville, Hanford, Lamont, Shafter, Bridgeport, Bishop, Bakersfield, SLO, Paso Robles, and others in Central and Southern California.
Call Bigger & Harman, 661-349-9300, or email: attorney@markbigger.com when you need legal counsel and advice or would like a ticket attorney to represent you in court. For a convenient and confidential appointment, use the website contact form.
Read their write-up on Nolo.com or check their reviews on Yelp to discover what friends, family, and neighbors have to say about Bigger & Harman, the Central Valley and SoCal traffic ticket legal team.
Se habla Español 661.349.9755.