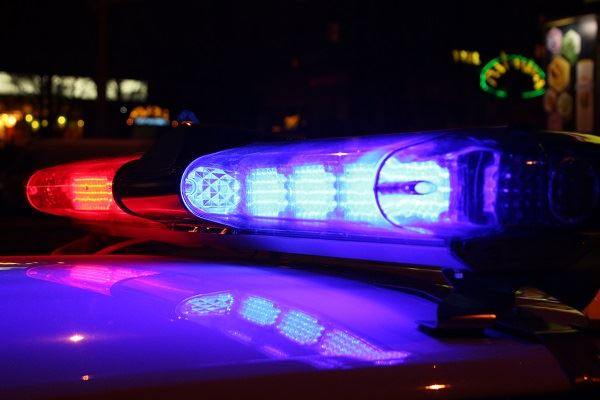 Although the area around Barstow, CA is quite desolate, it is not an invitation to speed. For those of you who do not know, Barstow is about 35 miles from Fort Irwin, CA. It is more affectionately known as, the National Training Center (NTC), which is home to nearly 5,000 active duty US Army personnel, another 5,000 dependents/family members of those Soldiers, 3,500 civilian employees, and 5,000 or 6,000 personnel who rotate in for training in the harsh desert environment that simulates fighting conditions in other not-so-friendly desert areas.
There are four highways that feed into the Fort Irwin area, Interstate 15 (I-15) and I-40 and State Highway 247 and 58. I-15 used to be the preferred route for the 4th Infantry Division to bus in from Colorado (the division has since moved to Texas), but military personnel from all branches come from all over the country to train here. The vehicles were sent ahead on the train and the troops were put on the bus, which was perhaps cheaper, but definitely safer. In fact, there are a few observation posts and radio sites out there in the Calico Mountains in the Mojave Desert, where you can see I-15, sometimes called the Mohave Freeway.
During most of the day, the sun is hot and the roads are clear, except in the morning when everyone is heading to work and in the evening when everyone is going home. Better plan your commute wisely or you will be late. You do not want to get caught speeding in CA. It is just too expensive.
Speeding on I-15 in Barstow
No one wants to get pulled over while out on the road driving. It doesn't matter if you were speeding or some other type of traffic violation. The idea of being pulled over by law enforcement (LE), either California Highway Patrol (CHP)) or the Sherriff's department is not how anyone wants to start their day. However, it does happen in Barstow just as it does everywhere else in the world, and when it happens you will need to consult with an expert traffic ticket defender to keep points off your driving record, keep from paying hundreds or even thousands in fines, and keep your insurance at a reasonable amount. One ticket and your "good driver's" discount is gone for at least three years.
Speeding is something most people don't do on purpose. It's especially easy to do out there in the desert when there's no traffic and the only company you have is the tumbling tumbleweeds and the occasional coyote.
Too Easy to Open it Up in the Mojave Desert
There is perhaps no stretch of road where it is easier to start speeding than on I-15 or 40. The desert sands seem to swallow you up and it's easy to lose track of time. And, some just forget all about their speed in the desire to get wherever they are going next. So, your speedometer is one very important thing to keep track of out here in the desert wilderness and don't let your speed get away from you because the next thing to get away from you might just be your driver's license.
Fort Irwin is in San Bernardino County and believe it or not, the San Bernardino County Sheriff's Department (SBSD) employs over 3,700 and has a robust 2,000-member volunteer force. So, don't get to thinking no one is watching and you can open it up while traveling through the Mojave Desert or you can use your phone while driving unless it is a hands-free device.
Going Home from Fort Irwin to Barstow
Many of the Soldiers and Civilians working at Fort Irwin, CA live in Barstow. If you are one of the nearly 10,000 Soldiers or family members stationed at Fort Irwin, you do not want to explain to the First Sergeant why you have a speeding ticket on your record. Those fines can reach more than a thousand dollars. If something like this does happen, and you get pulled over, you will need expert advice from a top traffic lawyer.
Bigger & Harman, APC
No one wants to get pulled over by LE officers in Barstow, for speeding or any other traffic offense. However, we know it happens and when it does happen you should call Bigger & Harman.
When you need assistance with a speeding ticket of over 100 mph, FTA, or another traffic ticket in San Bernardino, Kern, Kings, Riverside, or other SoCal Counties, contact Bigger & Harman for expert traffic ticket advice. Call, 661-349-9300 and explain your circumstances or email their office attorney@markbigger.com. Not every traffic ticket is worth fighting but for those that are, we are the team you can count on.
En español, llame al 661-349-9755.