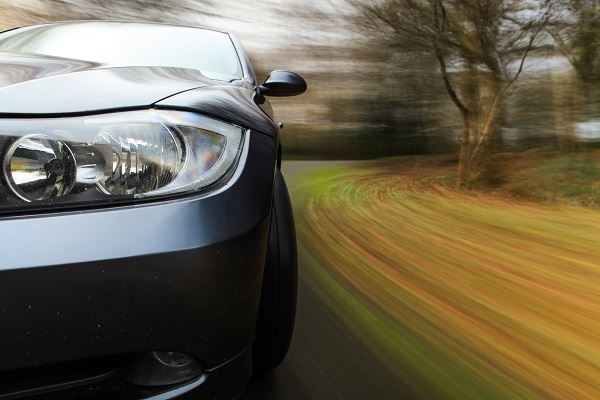 Highway 58, also known as California 58, the Korean War Veteran Memorial Highway, Rosa Parks Highway, "Lost Highway 58" and many others is a two-lane highway which runs east-west from Santa Margarita across the southern Central Valley to Barstow in the Mojave Desert in San Bernardino County. The 210-mile highway offers a reminder to travelers of places from the past and the buried treasures of yesterday and provides access to Edwards Air Base and Fort Irwin, the National Training Center.
Heading west, approximately twelve miles from Bakersfield the design of highway becomes a winding road with persistent inclines, roller coaster style roads, and twisting loops that come to an end as you approach the entrance into San Luis Obispo. If you ride a motorcycle or own a classic muscle car, this is a freeway where you can enjoy a ride without being surrounded by traffic. But, if you're headed west, gas up in Bakersfield before you go because there isn't another service station for miles. There's a sign just outside Bakersfield on SR-58 that reads, "Next service 86 miles."
The highway is called the "lost highway" by some because many prefer Highway 46, it's a newer road and well maintained, but many of the bikers and old classic muscle car drivers know this freeway. They also know they will not see many cars or LEOs (law enforcement officers). But, be careful, CA speeding tickets are very expensive.
A Basic Speeding Ticket
The speed limit on most highways in California is 65 mph; however, on Highway 58 the speed limit increases to 70 mph east of the Kern - San Bernardino County line. Speeding on Highway 58 through the Mojave Desert out to Barstow can get you a speeding ticket. Just your garden variety 1-15 mph over speeding ticket will cost you $234.00 and a point on your motor vehicle driving record (MVR) unless you are eligible to attend traffic school. You will still pay the fine and fees, but your insurance carrier will likely not know about your ticket unless you tell them.
The Mojave Desert is an open path, which tempts drivers to let their hair down, put the pedal to the medal, and speed over the limit. Which in turn, can get you a hefty speeding ticket. Driving 100 mph on any roadway is a very serious offense with steep fines and even if you can afford the fines, there are dire consequences, as well.
A 100+ MPH Speeding Ticket
Consequently, if you received a 100+ mph speeding ticket while traveling through the Mojave Desert, you will have to return to the court who has jurisdiction over the highway there in the desert or hire a traffic ticket attorney because this citation carries a mandatory court appearance.
California traffic penalties also include a 20% surcharge on all traffic tickets which is added by the state, along with county surcharges, fees, and assessments, which can make your ticket seven to ten times the base fine. If you are convicted of a speeding ticket over 100 mph, it will cost between $800.00 and $2500.00 or more depending on the speed over 100. Your insurance hit will be even worse.
In addition, you will have two NOTS points assessed against your license and the judge has the discretion to suspend your license for 30 days, even for a first offense and in most cases, that is what they do. Therefore, if you intend to pay your fine and take your medicine or fight your ticket without legal representation, you better take a designated driver to drive you back home.
Skillful Traffic Ticket Defense Lawyers, Bigger & Harman, APC
In the Mojave Desert, on Highway 58 or State Route (SR) 58 from San Luis Obispo (SLO), Kern, and San Bernardino counties, and other south-central CA counties call Bigger & Harman, 661-349-9300, or send them an email: attorney@markbigger.com with the details so they can review your case before you come in. They will set up your FREE consultation and recommend a course of action. Frequently, the LEO is not available for court and since you have a right to confront your accuser, your case could be dismissed. Additionally, there may be a DMV process, speed trap, or another technicality, which could result in a dismissal of the charge or a reduced fine.

En español, llame al 661-349-9755.