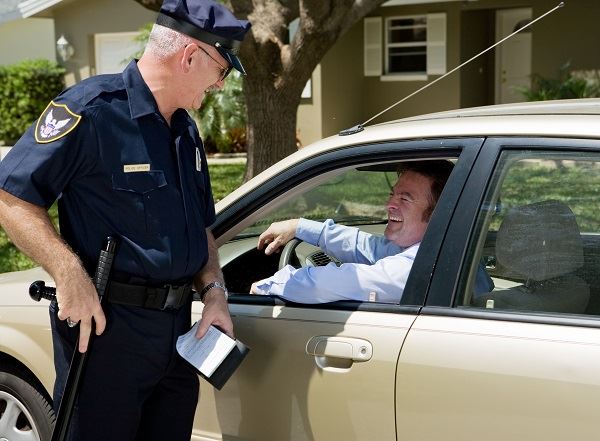 After spending 24 years in the Air Force and seeing a lot of the world, we started planning our retirement vacation to visit the National Parks north of Edwards Air Base in California. We had already bought and paid for a travel trailer to pull behind our pickup, which had mostly just been sitting in our driveway for the last two years unused.
The plan was to drive up 58 to 99 and stay at one of the RV Parks there around Fresno overnight, before cutting over to 41, going up to Yosemite, coming back down 395, detouring over to Death Valley National Park, and stopping at several of the sights along that highway. Traffic court was never in our plan, but like the saying goes, "So much for the best-laid plans of Mice and Men."
Speeding on SR-99
Many drivers in Fresno will journey this route, whether it be a family outing, road trip, or some other reason. There are many hills to travel up and down and intersections they will need to navigate safely before they reach their destination. Traffic court may be their ultimate destination when driving too fast, but opposed to getting a ticket, there is the possibility of a serious accident.
Speeding Tickets & Traffic Court
These citations are law enforcement's way of keeping drivers on the straight and narrow, obeying the speed limit. Speed limits must be regulated to prevent or minimize serious accidents. Speeding is one of the leading causes of accidents involving drivers of any age. Especially when they are on the road during the holidays. Yet everyone needs to be aware of the dangers before they set out on the road. No one ever plans for trouble, that's why they call them accidents.
Whether you are visiting relatives or realizing a life-long dream retirement vacation in the Sierra Nevada Mountains and several National Parks, don't make your last stop traffic court.
CA Vehicle Code (CVC) 22406
Well, I truthfully did not know about the reduced speed limit on 395, it caught me quite literally by surprise. My wife was crazy to try the hot springs and I'm a big history buff, so the chance to go to the Manzanar internment camp, though morbid for some was a history lesson for me. Oh yeah, I almost forgot the best part of the journey for both of us, which was the gold "ghost town" at Bodie. Some of those places looked as if they just went out to work and never came back.
Just before coming into Independence in Inyo County, we got pulled over. I had been watching my speed, careful not to exceed 65 mph, so I was shocked to learn that the speed limit for a vehicle towing a trailer is normally 55 mph statewide. The LE officer went on to say that because of the steep grade, the speed limit was reduced to 45 mph and asked, "Didn't I see the sign?" I told him truthfully that I had not, perhaps it was on the other side of the truck I passed.
Things got a little crazy when I gave him my North Carolina driver's license, with my California registration and insurance, but we worked that out without a ticket, though he did warn me to get it changed if I intended to stay in CA. He thanked me for my service and told me I would have to return to Bishop for court. I thanked him for his service and told him not to look for me I would be working, but I would send an attorney. I may not be a local but I know the fine is close to $500.00 and a steep rise in my insurance premium over the next three years.
Hire a Local Traffic Ticket Attorney
Hopefully, your vacation won't end like ours and you won't need an attorney to represent you in traffic court, but if you do, call Bigger & Harman, 661-349-9300. Or, send an email, attorney@markbigger.com. At Bigger & Harman, they handle only traffic tickets in south-central CA traffic courts, including LA, Kern, Kings, Inyo, Mono, and others.
En español, llame al 661-349-9755.