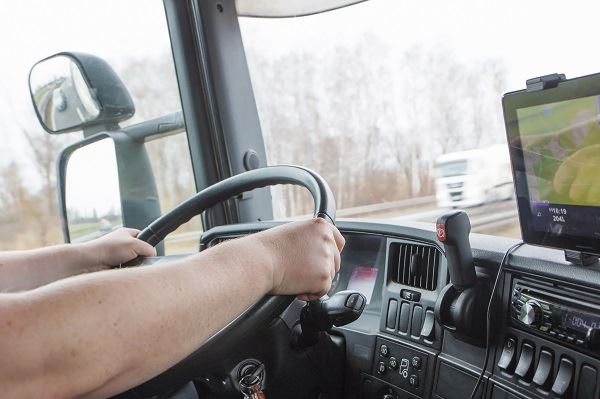 Earning a commercial driver's license (CDL) in California or anywhere in the US takes hard work, determination, training and time to study; however, it pays off with a good job and a good to sometimes great salary. You will want to keep it, to gain back all the time, money, and effort spent to get it.
First, you will need to comply with the requirements set down in regulations by the Federal Motor Carrier Safety Administration (FMCSA), which is a division of the Federal Department of Transportation (DOT) and the California Department of Transportation (Caltrans).
You will not only need to prove you are a proficient driver, but you must also prove that you are physically and mentally capable of handling the rigors of driving. For interstate drivers, the FMCSA requires a thorough medical exam for all drivers. You can start the process by filling in your medical history (on the Medical Examination Report (MER) and maintain your certificate, Form MCSA-5876 whenever you drive, which requires periodic updates, sometimes quarterly for certain conditions.
What Are the Requirements for a CDL in CA
In addition to the medical report, CA requires the driver first earn a commercial instruction permit (Form DL 44C), which you can get from your local DMV (click here to make an online appointment). There are several forms required depending on your status, for instance, a ten-year history (Form DL 939) if you had a CDL in another state in the past, a self-certification (Form DL 694) for the vehicle of choice, then a written test and application along with a thumbprint and vision test. You will also need proof of SSN, DOB, and legal residence. Once you have the full permit, you can drive with another CDL holder in your class for practice, then you have three attempts to pass the exam, in the class of you will operate.
In addition to the above requirements, you must be at least 18 years old to drive a commercial motor vehicle (CMV) within CA and 21 years of age to transport hazardous material (HAZMAT) or interstate driving.
You must bring the vehicle in the class you will drive to the testing site, which has a pre-trip inspection completed by the DMV.
Negligent Operator Treatment System (NOTS)
NOTS points are assessed by the Department of Motor Vehicles (DMV) after conviction of a CA Vehicle Code (CVC) violation or an at-fault accident by any driver 18 years or older in CA. However, CDL holders with convictions or at-fault accidents in their CMV are assessed at 1.5 times the points for non-commercial drivers. In other words, when a non-commercial driver is assessed one point, a CDL holder is assessed 1.5 and a two-point violation is assessed three points.
Therefore, as a commercial driver, traffic tickets in your CMV will get you to a suspension .5 times quicker than your non-commercial driving peer. So, drive carefully.
Any driver assessed four points within a twelve-month period, six points within a twenty-four-month period, or eight points within a thirty-six-month period will receive a notice of a six-month suspension and a twelve-month probation, which run simultaneously for the first six months. To prevent this from happening a driver should avoid traffic tickets or hire a traffic ticket lawyer to represent you either at a DMV Hearing or in traffic court.
Employer Pull Notice (EPN) Program
The EPN program links an agency or employer's special requestor code to a CDL or prospective employee. This system administered by the DMV sends employers a motor vehicle driving record (MVR) annually on the anniversary of enrollment or after convictions or at-fault accidents. This allows employers to better monitor the driving records of their employees, minimize liability, and encourage better driver responsibility and public safety.
In addition to the EPN Program, a commercial driver convicted of a traffic violation must inform their employer within 30 days. No matter what it says on your citation, an attorney can represent you in court; therefore, it is advisable to hire a traffic ticket attorney and if there's no conviction, there's no need to inform your employer.
Hire a Local Lawyer when Necessary
Call Bigger & Harman in Central Valley California counties, including Fresno, Tulare, Kings, Kern, Inyo, and others to receive the assistance needed for tickets in Mojave, Bishop, Fresno, Visalia, Bakersfield, and other Traffic Courts in Central Valley. Call Bigger & Harman today, 661-349-9300. Or, send us an email: attorney@markbigger.com.
En español, llame al 661-349-9755.