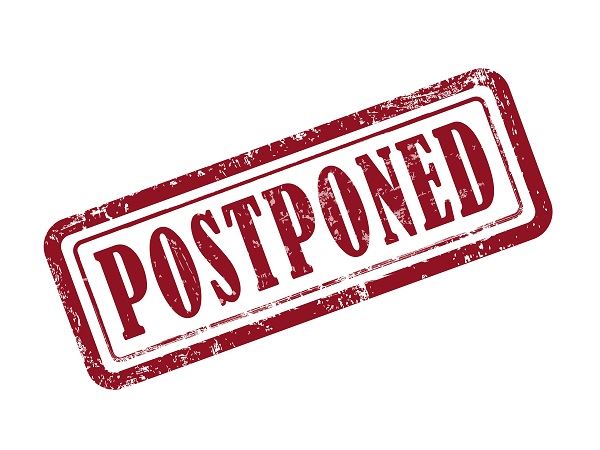 There are many reasons you may need to postpone court (get a continuance). Traffic court is not like a doctor's appointment, you don't get to pick a date and time that is convenient for you. Therefore, the court sometimes understands that some things are more important than a court date, such as military duty, hospital appointments for surgery, unscheduled visits to the county jail, deportment, or when your attorney needs more time to prepare for your defense. However, the judge is not obligated to give you another date or a continuance. You or your attorney will need to arrange to postpone court, you should never just not show up for a court date, as that is a Failure to Appear (FTA), which is considered a violation of CA law and punishable by more fines, a possible driver's license (DL) suspension, and depending on the reason for the original court appearance could result in a bench warrant for your immediate arrest.
Consult an Attorney to Postpone Court
The first thing you should do after your get a traffic ticket is consult an attorney. In most cases, you will not need to appear in court. For "fix-it" tickets, such as driving without a license, insurance, or registration in your possession, a broken taillight, or equipment charges you can to get it fixed and bring the proof to the ticketing law enforcement (LE) officer or court clerk when the LE officer is not available, pay any necessary fees and penalties, and go on your way.
However, when you have a minor infraction, such as a lane violation, speeding less than 100 mph, or any other violation of CA Vehicle Code (CVC) you should never just pay the fine, accept traffic school, and go on your way. Speak to a traffic ticket attorney first. Major infractions, such as speeding over 100 mph or misdemeanors and felony charges demand that you consult with an attorney because of the penalties and possible jail time involved. Always consult a traffic ticket attorney before you decide what to do about fighting a ticket or pleading guilty, which is what you are doing when you just pay the fine.
Dates You Cannot Change
There are some circumstances when you cannot change or postpone court, those are:
· Within ten days of the court date
· Arraignment dates
· If you have already had one continuance
You should call the court clerk as soon as possible after you realize you cannot make a court date, but if your arraignment date is within ten days or you've already been given an extension, you better prepare to be there or contact a traffic ticket attorney to appear for you.
You may also be able to change your arraignment to night court (not all municipalities offer night court) by calling the court clerk at the court noted on your citation at least ten days before your court date.
Hire a Central Valley Traffic Ticket Attorney
Bigger & Harman, a local Central Valley firm has a reputation for dependability and excellence with truckers and other drivers in Central Valley, CA. Additionally, Bigger & Harman can always go to court for you whenever you need legal representation at arraignment, trial, or when you need to request to postpone court to another date. Read their write up on Nolo.com, a leading internet legal website.
Bigger & Harman offers a free, no obligation phone consultation to prospective clients, 661-349-9300. Additionally, they represent clients in traffic court in San Bernardino, Kern, Kings, LA County, Fresno, and many other Central Valley and SoCal counties. Call the office, set up an appointment, use the contact form on the website, or email attorney@markbigger.com. You can even contact them now on their Facebook page.
En español, llame al 661-349-9755.