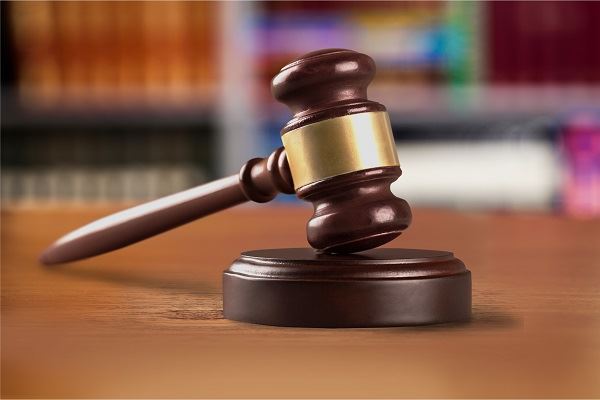 When you are issued a traffic ticket with a mandatory court appearance, it can be a nightmare. Say you live in Sacramento and have a mandatory appearance in Inyo County at Bishop is a seven-hour drive, or Bakersfield in Kern County even, is around 4 hours. So, what's the answer? Take a day off if you have some vacation time saved up, or call in sick and hope no one reads about your misdeeds on Facebook.
There is another choice to resolve that out-of-town ticket; hire a local traffic ticket attorney. If your traffic violation is extreme enough to warrant a mandatory appearance, you should consult a traffic ticket attorney before you decide anyway. Too many people are intimidated by hiring a traffic ticket attorney because of what they perceive to be too high a price to pay when they can just "mail it in." With a mandatory court appearance for an out-of-town ticket, mailing it in is not an option.
Failure to Appear (FTA)
Many people get a ticket for speeding more than 25 mph over the speed limit and then receive a courtesy notice in the mail that states there is a mandatory court appearance and traffic school is not available because you were cited for doing more than 25 mph over the speed limit. What it doesn't say is that the judge is authorized to allow a traffic course that could make your conviction confidential and mask it from your insurance company. The court clerk is not allowed to authorize traffic school, but a judge is. So now they have conflicting information and decide to just pay the fine on that out-of-town ticket and move on.
But, then they get busy and forget all about the court date and when the judge calls their name in court for that out-of-town ticket, they are not there, and they did not know they could have hired a lawyer to represent them in court, get traffic school approved, and/or a reduced charge or outright dismissal of the charge. Now, they are looking at an additional charge for FTA and a possible civil penalty of $300 to add to the amount they already couldn't afford to pay.
Traffic ticket attorneys are there in traffic court on a near daily basis when they are not in their office working up dismissal motions. Traffic law changes quite frequently, particularly in CA the CA Vehicle Code is going through a lot of changes because the system of fines and penalties have gotten out of whack and are now more about raising revenue than imposing realistic fines that punish the offense.
Base Fine Versus the Actual Fine You Will Pay
People are confused and intimidated by traffic law anyway because when they look online it says the fine for 1-15 mph over the limit carries a fine "not to exceed $35" but the lawyer said almost $250, so they think the lawyer was trying to scare them into hiring them and so they back away. The truth is, both of those figures are correct. The base fine when enacted by the State Legislature 20 years ago was $35, it hasn't changed, but that same legislature has approved since then, a 20% surcharge on all tickets, a 100% state penalty assessment that doubles your fine, court operation assessments, a conviction assessment, a night court assessment (whether you use night court or not), a court construction penalty of 50%, and others…then they allowed the county to charge a 70% penalty assessment plus others. So, all these are added to your base fine of $35, which makes it closer to $250. And, that fine for 25 mph over the limit? If convicted, that base fine is $100 if you didn't exceed 100 mph and the actual amount you will pay is almost $500. If over 100 mph, you would be looking at a $900 to $2600 fine.
Hire a Local Traffic Ticket Defense Attorney
Without reservation, the first thing you should do before deciding whether to fight a ticket or not is to consult a traffic ticket attorney. An out-of-town ticket can be expensive if convicted, with fines and increased insurance premiums. Adding a couple of days off from work, driving back and forth, plus spending the night in a hotel can add up quickly. Therefore, you should avoid the hassles and additional expenses, consult with a local traffic ticket attorney.

Call Bigger & Harman, 661-349-9300 to inquire about the specifics of your ticket or email: attorney@markbigger.com.

"Very professional and get the job done. I've gotten into a speed trap on my way to Big Sur and was due to appear in court 250 miles away from home or pay the fine and get hit with points. Luckily these guys were able to argue and get the case dismissed for me, despite very short notice." - DMITRIY V., Culver City, USA

Read their Nolo.com write-up, Nolo is the nation's largest online digest of legal professionals. For a convenient and confidential appointment use their website contact form.

You can even contact them now on their Facebook page.

Se habla Español 661.349.9755.