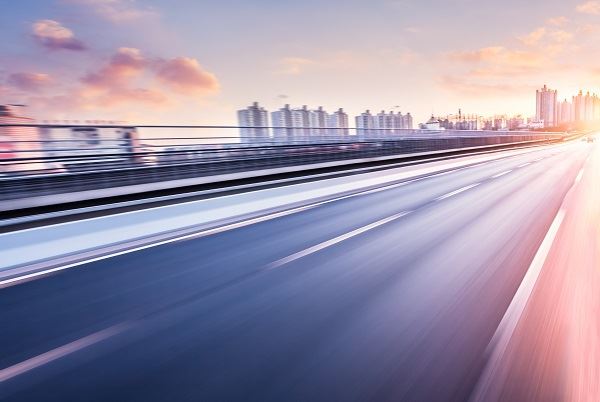 Agreeably, when you first get that ticket for speeding 100+ mph, it would seem as if you are screwed. However, you are only screwed if you are convicted of speeding 100+ mph. It may surprise you to know that 100+ mph tickets are not that rare on I-5, 99, 395, and just about any of the roads leading to Vegas. The consequences for conviction are quite high. One of the very first surprises you may have received already and that is that a court appearance is mandatory for you or your attorney. So, even if your original plan was to just pay your fine and take your chances with the higher insurance premiums, you can't even do that without losing a day's wages, spent sitting on a hard bench waiting for your case to be called.
Bigger & Harman has successfully defended hundreds of clients with speeding 100+ mph tickets. Once you hire us, you can forget all the other worries and though we cannot guarantee a dismissal, we can tell you that it just could happen, or we could get your charge reduced to a one-point violation and a much lower fine. The normal range of a 100+ mph fine is between $900 and $2600, so there's a lot of room to work. Are we cheap? No, but with a conviction, your insurance premium will not be cheap for a long time. A conviction for speeding over 100+ mph stays on your record for 7 years.
A 100+ MPH Conviction: What It Really Cost
We're not saying this to scare you or intimidate you into hiring us, we are saying this, so you will take a realistic look at the big picture before you decide. At least, do the math because 95% of your peers with traffic tickets are just paying the fine and not adding up the true numbers. Look at CA Vehicle Code 22348, Speed Laws states, "Upon a first conviction of a violation of this subdivision, by a fine of not to exceed five hundred dollars ($500)." That $500 is the base fine ordered by the State Legislature, before they allowed a 100% state penalty assessment, which doubles the fine to $1000; a county penalty, of $7.00 for every $10.00 fine that adds another $350; a DNA Identification Fund of $4.00 for every $10, plus $200; a $40 court operations assessment; a $35 conviction assessment; a 50% court construction assessment penalty, $250; and more. Plus, at least one Central Valley judge will add $100 for every mph over 100!
But, the good news is the fine is a one-time payment, so pay it and you're done. Not so for mandatory automobile insurance. California is a compulsory insurance state, so you must have insurance; however, an insurance company does not have to accept you as a customer. They will double or triple your insurance premium so that if you were paying $1400 annually, expect it to rise to $2100-2800 per year if they will keep you as a client. They must retain you until the term of the contract expires, but at renewal, they will hit you with what many would consider an outrageous increase.
Therefore, the real cost of your ticket for speeding 100+ mph and the two NOTS points that lead to your increased insurance premium will be with an average fine of $1500 and only a doubled insurance rate, say $700 per year for the seven-year minimum the conviction will stay on your official motor vehicle driving record (MVR), 7 years times $700, or $4900, plus the day in court. When you look at it realistically the actual cost will be at least $6400. Therefore, hiring a traffic ticket attorney is the cheaper choice. And, when you just pay the fine, there's no chance of dismissal or a reduction of penalties.
And, what some might consider the "last straw" is the judge has the authority by CVC 22348 to suspend the driving privilege of even the first-time offender for 30 days. "The court may also suspend the privilege of the person to operate a motor vehicle for a period not to exceed 30 days…"
The Cheaper Choice: Hire a Traffic Ticket Attorney
Call Bigger & Harman, 661-349-9300 to inquire about the specifics of your ticket or email: attorney@markbigger.com
Getting a ticket for 100+ mph can be an intimidating; however, when you hire the local Central Valley Law firm of Bigger & Harman to represent you in traffic court, you get the expertise of full-time traffic ticket attorneys.
You don't have to take our word for it, read what Belen P. thought of our service on Yelp, "I was so nervous as this was my first speeding ticket ever. To make matters worse it was at 100+ mph so I wasn't sure what to do. Thankfully, I chose the right firm and from beginning to end, they were more than helpful and honest about all possible outcomes, which made me feel more at ease about my ticket. In the end my ticket was dismissed." – Belen P., Daly City
Read our Nolo.com page, Nolo is the country's largest internet digest of attorneys and other legal professionals. Furthermore, you should read the comments written by clients on Yelp. We are pleased to serve California's drivers.
Se habla Español 661.349.9755.