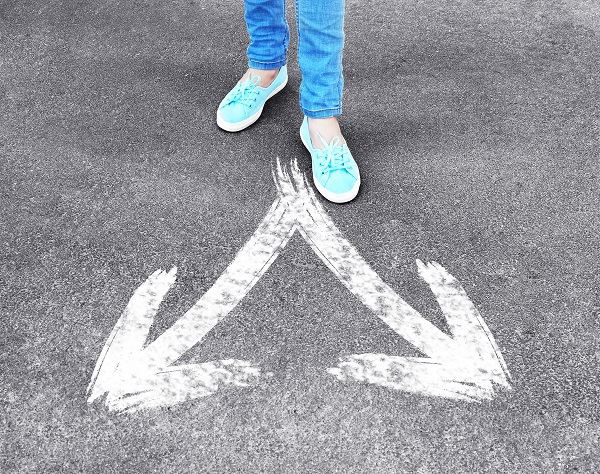 First, let's just get this straight right away, in California, there is no such thing as a cheap ticket. And, although everyone starts with a clean record, it is up to you to keep it. Granted, you may need the assistance of a good traffic ticket attorney at times. That's right, not every time is it wise or even necessary to hire an attorney. Sometimes, it is better to do a Trial by Written Declaration or TBD, if your ticket is one of those, we will tell you honestly what is the best option for you. You don't have to take our word for it, check the Yelp reviews, such as, "After our conversation, he recommended that it would be more cost effective for me if I handled the ticket myself. In addition, he provided me with a lot of useful information. I'd recommend these guys if you ever get a speeding ticket in Central California." – Huy H., Anaheim However, you should not limit yourself to speeding tickets, Bigger & Harman handle most traffic tickets and they'll discuss the options with you, straightforward and in layman terms so you can make an informed decision to keep a clean record.
The Basics of the DMV Negligent Operator Treatment System (NOTS)
The State of California has the DMV maintain a NOTS point system for non-provisional drivers that automates how drivers are notified about points assessed for traffic moving violation convictions and at-fault accidents (non-moving violations are not assessed points). The system sends automatic notifications to drivers who reach certain levels after being assessed points against their motor vehicle driving record (MVR).
The four levels are set up depending on the number of points within a certain time, like this:
Level I Warning Letter: A warning letter that is generated when you reach two points within 12 months, four points within 24 months, or six points within a 36-month period. In addition, warning letters are sent when you have a conviction on a major infraction.
Level II Warning Notice: A "Notice of Intent to Suspend" that is generated when you reach three points within 12 months, five points within 24 months, or seven points within a 36-month period. In addition, notices are sent when you have a conviction on a major infraction.
Level III Suspension/Probation: An "Order of Suspension/Probation" is generated when you reach four points within 12 months, six points within 24 months, or eight points within a 36-month period. According to CA Vehicle Code (CVC) 12810.5, Issuance of Licenses, Expiration, and Renewal a driver is considered a negligent operator, unless the facts presented by DMV are rebutted at a hearing, and will result in a one-year probation and concurrent six-month suspension of driving privileges, which becomes effective 34 calendar days after the order is mailed.
Level IV Violation of Probation or Suspension: The DMV will extend the six-month suspension and one-year probation an additional six months and probation an additional one year for any driver receiving another traffic violation or accident, regardless if the driver was at-fault or not.
The DMV will issue a "Violation of NOTS Probation" for any violation, accident, or failure to appear (FTA) during the period of probation/suspension for a first or second violation and revoke the license or driving privilege for one year. A revocation is different than a suspension in that the driver must re-apply for a revoked license rather than just pay the reinstatement fee for a suspended license.
How to Maintain a Clean Record
A driver can and should periodically request a copy of their MVR to ensure a clean record because mistakes can be made, and violations or accident reports misfiled. Additionally, the DMV might not remove a record of traffic violation in a timely manner. Records of minor violations should be removed after three years and major violations after seven to ten years.
You can request a copy of your MVR from the DMV's online portal. The cost is normally $5, so make sure you are at the official DMV site, as there are a lot of sites that charge much more, and you will receive an unofficial copy. The official site has dmv.ca.gov., .com and .org sites are privately owned and operated and have nothing to do with DMV.
Once you get to the site, you will need to register before you can order your MVR. This is another safeguard for you that it is an official site, though you may need to register on other sites, as well. Then when you get your MVR make sure everything on the MVR belongs to you to keep a clean record. You can mail the DMV to have anything removed that does not belong to you or is past the timeframe it should be kept.
The DMV Hearing
A DMV Hearing must be requested within ten days of receiving your Notice of Suspension if you have an incorrect record so that a stay of the Order of Suspension can be issued by the DMV. Although it is not necessary to hire a lawyer to represent you at a DMV Hearing, it is wise. A traffic ticket attorney can help you get items remove from your record and even re-look tickets where you just paid the fine.
It is particularly important for commercial driver's license (CDL) holders to maintain a clean record; however, a CDL holder might be eligible for additional points before suspension if they request and appear before the DMV NOTS hearing. It could be raised to 6, 8, or 10 points by the DMV after review. CDL holders are given 50% more points than regular drivers for convictions, so a one-point violation for them is 1.5 points. Ask a traffic ticket attorney for advice about the DMV Hearing.
Hire a Traffic Ticket Lawyer for your Los Angeles Speeding Violation
Call Bigger & Harman, 661-349-9300 to inquire about the specifics of your ticket or email: attorney@markbigger.com.
Sometimes it's not always possible to maintain a clean record because of traffic infractions mistakenly being placed in your file. Consult a traffic ticket attorney in LA when you have a question or need representation at a DMV Hearing or traffic court.
As Sharon K. from LA found out, things happen that could blemish your clean record. Read her story on Yelp. "Absolutely cannot be happier with the outcome this firm gave me. Received a speeding ticket a few months ago going 100+ in Independence, CA en route to Mammoth. I was looking at a huge fine but more concerning, 2 points on my driving record and a possible license suspension... Ecstatic to have received a phone call yesterday that my case had been dismissed." – Sharon K., Los Angeles, CA
Read their Nolo.com write-up, Nolo is the nation's largest online digest of legal professionals. In addition, you should check the comments on Yelp to get a clearer image of who these guys are and how pleased they are to serve California drivers.
Se habla Español 661.349.9755.