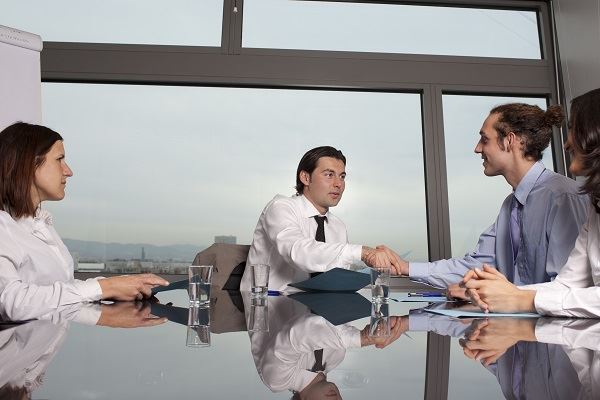 So, you've just received your first traffic ticket and when you talked with your father, who's a traffic ticket attorney in North Carolina (NC). And, after his initial scolding about carelessness and breaking the law, he said, "Hire an attorney and fight it, guilty or not, it doesn't matter. Never just pay the fine. Only a fool would let the state take advantage of them like that. The fines are outrageous, particularly out there."
According to the law enforcement officer (LEO) on SR-99 close to Delano, I was going 87 mph in a 65 mph. He told me the fine was $70 but with Kern County and state assessments, fees, and penalties, I would pay about $400. He also told me that I would receive a reminder in the mail, but if I didn't, I should just go down to Jefferson St. between 8 am and 4 pm and I could pay my fine before the court date or appear in court for the arraignment and plead not guilty.
Google, Yelp, and the Traffic Attorney
I Googled the violation on the ticket as my father told me to do, CA Vehicle Code (CVC) 22349, exceeding the 65 mph posted speed limit on the highway. It looked straightforward to me and I didn't see any way to fight the speeding ticket, but my father said, "Lawyer up!" So, I decided to find a traffic attorney. After spending nearly an hour on Google looking at several $99 lawyers that gave me no confidence whatsoever because I know how much my dad charges, I decided to see what everyone on Yelp was saying about traffic attorneys in Kern County.
Although there were a couple of negative comments about Bigger & Harman, the majority of the 50 something comments on Yelp were positive, including one that looked a lot like my case, "Great service I would say absolutely amazing. Got a ticket for 90 mph while going down the hill in Bakersfield. This was my first time hiring an attorney…"
Then, when I called the office and spoke to Mark Bigger, he was upfront and didn't sugar coat anything. The receptionist set me up an appointment for later that week and Mr. Bigger greeted me warmly, we sat down and talked. At first, most of the conversation was about my dad and his practice in NC and his advice, but when we discussed my case he was very upfront with the details and how much it would cost. He told me to leave everything to them. I really felt like they cared about me and the outcome of my ticket, more than the money.
Mr. Bigger kept in contact by email and then one day out of the blue, I got an email that said my case had been dismissed. I was so elated; I didn't even ask how or why. I just know that if I ever need a traffic attorney again, I will call Bigger & Harman.
Hire a Local Traffic Attorney
Call Bigger & Harman when you receive a ticket in Central Valley, including Kern, Tulare, Fresno, Kings, Mono, and others. Bigger & Harman have an excellent reputation as tough traffic lawyers in Delano, Bishop, Visalia, Lamont, Santa Clarita, LA or other Traffic Courts. Call Bigger & Harman today, 661-349-9300. Or, send an email: attorney@markbigger.com. You can even contact them on their Facebook Page.
En español, llame al 661-349-9755.