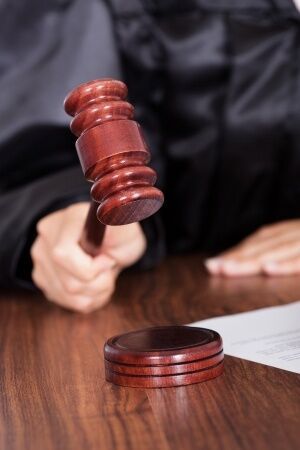 California Governor Jerry Brown signed what's left of Senate Bill 881; it goes into effect in Kern and Tulare Counties this coming January 1.
Despite the fact that the measure sponsored by Senator Bob Hertzberg (D-Van Nuys) was essentially gutted after fierce opposition from local judges and, to some extent, the Brown Administration, the Western Center on Law and Poverty still claimed victory. "Governor Brown has kept his commitment to helping people get their driver's licenses back and get out of their 'hellhole of desperation,'" insisted WCLP legislative advocate Michael Herald. In its final form, SB 881 expands the current ticket amnesty and provides incentives for judges and bureaucrats to speed cases through the system.
The California Judicial Council estimates that about 2 percent of eligible drivers have applied for relief through the amnesty.
Drivers' License Suspension
One of the main reasons the amnesty hasn't gained traction is that about half of Californians cannot afford a $400 emergency payment, so $750 in fines, civil penalties, and penalty assessments might as well be $750 million to many people. Rather than pay what the state claims you owe without even asking questions, it's much better to partner with a lawyer.
In most cases, an attorney can get a suspended drivers' license reinstated in a few days. Then, instead of rolling over and playing dead, an attorney fights the underlying basis for license suspension. Often, the citations are thrown out of court or the amount due is at least substantially reduced.
Getting Legal Help
The aggressive attorneys at Bigger & Harman, APC, are committed to giving individuals a voice when dealing with speeding and traffic tickets. Call today at 661-349-9300 or email attorney@markbigger.com to receive the personal professional attention you deserve. En español, llame al 661-349-9755.