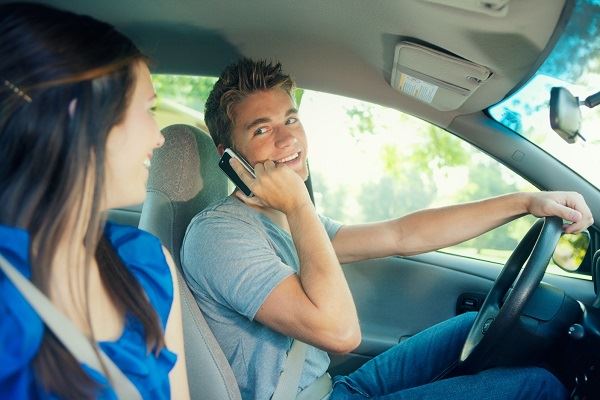 Several serious crashes involving teen drivers in Kings County have officials concerned about younger drivers and drivers' licenses.
In May, a teen driver failed to yield the right-of-way and a truck carrying 35 dairy cows overturned on Fargo Avenue. Earlier this year, two teen drivers were killed in two separate wrecks, and several other people were seriously injured, after they apparently lost control of their vehicles. According to the California DMV, drivers ages 16 to 19 are the highest risk age group, in terms of car crashes, and these risk increase substantially at night or when there are passengers in the vehicle.
Officer John Tyler of the Hanford CHP touted graduated licenses as the best way to reduce risks.
Drivers' License Rules
In California, it is illegal for drivers 18 and under to operate a motor vehicle at night unless they have been driving for at least 12 months, or while carrying passengers younger than 25 if there is not another licensed driver in the car as well.
Violating these rules may trigger license suspension. Most moving violations in Tulare County carry one or two points. The DMV will try to suspend your license if you accumulate:
Four or more points in any twelve months,
Six or more points in 24 months, or
Eight or more points in 36 months.
Other violations, like uninsured collision or 100+mph speeding, may cause automatic suspension; the state can also try to suspend your license due to a medical condition.
At the DMV hearing, an attorney can basically force the state to prove that you are a dangerous driver. If the hearing officer is not satisfied, part of the suspension may be probated or the matter may even be thrown out altogether.
Getting Legal Help
The aggressive attorneys at Bigger & Harman, APC, are committed to giving individuals a voice when dealing with speeding and traffic tickets. Call today at 661-349-9300 or email attorney@markbigger.com to receive the personal professional attention you deserve. En español, llame al 661-349-9755.