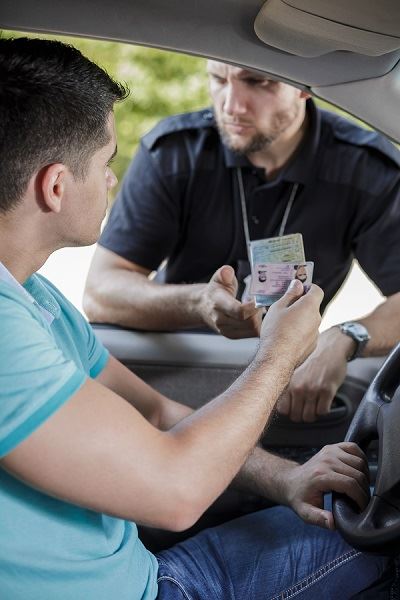 Bakersfield police received $415,000 to keep an eye on DUI offenders deemed to be "the worst of the worst." What tools do officers have to nab everyday speeders?
According to Sgt. Gary Carruesco, the Bakersfield Police Department was concerned over the number of fatal and serious injury alcohol-related collisions. This money, he said, will allow officers to "monitor" high-risk DUI offenders using "several tactics. . .that I won't go into." He did say that officers would stake out area bars and restaurants to look for persons on the "worst of the worst" list compiled by the Kern County Probation Department. Officers will also use the extra money to serve outstanding arrest warrants on DUI offenders and increase their enforcement activity in other safety-related areas, like distracted driving and stoplight running.
A spokesperson from Mothers Against Drunk Driving says authorities make about 4,000 DUI arrests a year in Kern County.
Anti-Speeding Techniques
Pacing is the oldest anti-speeding technique, because it requires no added equipment and no additional training. Essentially, officers estimate vehicle speed based on the speed of their own vehicles. Officers have a lot of leeway, because some courts even uphold pacing-based speeding tickets if the officers are sitting still. Because they are so subjective, pacing tickets are sometimes difficult to defend.
To issue equipment-based tickets, officers use radar or lidar. Radar guns basically prove that one vehicle in a cluster was speeding, but does not prove which one. Lidar, which is a laser gun, does establish which vehicle was speeding, but these devices are considerably more advanced and therefore harder to operate and more prone to malfunction.
Unmanned speeding cameras may be the next big thing, but despite calls for change, these devices are illegal in California.
Getting Legal Help
The aggressive attorneys at Bigger & Harman, APC, are committed to giving individuals a voice when dealing with speeding and traffic tickets. Call today at 661-349-9300 or email attorney@markbigger.com to receive the personal professional attention you deserve. En español, llame al 661-349-9755.