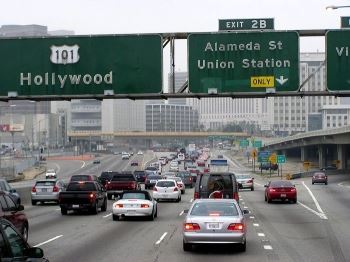 As legal complaints grew over traffic court policies in Fresno County, Tulare County and six other jurisdictions, the Judicial Council voted unanimously to abolish the practice of requiring bail in order to fight your ticket.
These counties required traffic court defendants to pay the entire bail fee – fine, penalty assessments and add-ons – before an infraction could be placed on the trial docket. The Council's decision goes into effect immediately. California Supreme Court Chief Justice Tani Cantil-Sakauye called the change "an important first step to address an urgent access-to-justice issue." She declined to say what subsequent steps may be taken.
In commenting on the issue, Governor Jerry Brown blasted the California traffic court system, calling it a "hellhole of desperation" for the poor. Perhaps he should have added that the system is unjust for everyone because the high fines don't fit the crime.
The Process
The Governor's assessment may be a bit overblown, but there is no doubt that the deck is stacked against individual defendants. Only about 5 percent of tickets are contested, which means that courts routinely charge the maximum fine. And, with the average cost of a California traffic ticket eclipsing 20 times the fine amount, that's an awful lot of money.
Then, there's also the matter of points. Just four points in two years, which is the equivalent to two or three tickets, can mean extended license suspension, not to mention higher insurance rates.
An attorney can address both these concerns. By pointing out weaknesses in the case, a lawyer can convince a judge to lower the punishment. The courts are often too busy with real crimes to deal with infraction trials. Oftentimes the prosecutor can be motivated to make deals if they know that they could go to court and lose.
Getting Legal Help
The aggressive lawyers at Bigger and Harman, APC, are committed to giving individuals a voice when dealing with speeding and traffic tickets. Call today at 661-859-1177 or email attorney@markbigger.com to receive the personal professional attention you deserve. En español, llame al 661-376-0214.