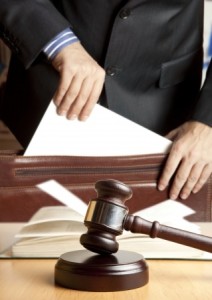 Scofflaws in Santa Clara County had a way to get back on the nice list this past December.
Most law-enforcement organizations in the county participated in Operation Second Chance. Persons with warrants for non-violent misdemeanors and traffic tickets could self-surrender, get a new citation and a new court date. They were then released after giving a promise to appear. The amnesty applied regardless of the bail amount, or even if bail had been earlier denied.
Operation Second Chance has ran every December since 2004, and officials report that more than 2,800 people have participated in the program.
In a previous post, we discussed the attraction of a mini-amnesty, as opposed to the blanket ticket amnesties California has sponsored in the past. Even if a number of the second-chance participants once again failed to appear, which is a strong possibility, a mini-amnesty has some tangible benefits:
If you get a traffic ticket in Fresno, speak to a lawyer right away who can get the fine and/or points reduced.