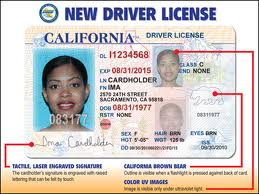 Welcome to the 21 st century, DMV.
The Department of Motor Vehicles is introducing 120 new animated touchscreen devices for commercial drivers' licenses. Many of these gadgets are in Kern and Tulare Counties. The new machines have more language options, and they're expected to reduce wait times and increase efficiency.
The DMV says it expects to introduce more touchscreens in the future.
Keeping your Commercial Drivers' License
Obtaining a CDL may now be easier, but it is still very difficult to keep it in good standing. Commercial drivers accumulate points at one and one-half times the rate of non-commercial drivers, so a two-point violation becomes a three-point violation.
The points are also more dangerous. A point may in the system longer because of federal reporting requirements. And, even if your license is not suspended, underwriters may see you as too much of a risk and refuse to insure you. The points and penalties may apply whether you got the ticket in your private or commercial vehicle.
Driving a private car is largely a matter of convenience, but your CDL is your livelihood. If you have tickets, you should be concerned about your license status. Speak with an attorney practicing in Bakersfield to explore any legal options you may have.