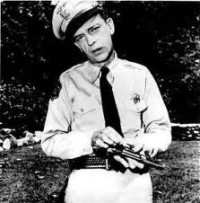 2,100 vehicles passed through a checkpoint in San Diego over the recent Easter holiday weekend.
Between 11:00 p.m. Saturday night and 3:00 a.m. Sunday morning, police investigated 1,051 of the vehicles that passed through the checkpoint. Nine motorists were arrested on suspicion of DUI, and 13 cars were impounded.
The checkpoint was in the popular East Village section of downtown San Diego.
Currently, 38 states (including California) allow police to stop cars at a checkpoint without probable cause that the driver did something wrong. Some cars may also be stopped at smog checkpoints, although the legal aspects are a bit murky.
Overall, a checkpoint in Bakersfield must reflect "good judgment," which is a rather subjective term. A vehicle checkpoint in Kern County must meet a very standard test to be considered legal: