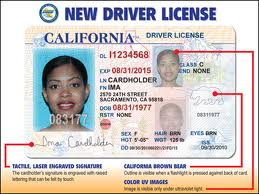 The DMV recently released a list of documents which undocumented immigrants will need to take advantage of the new drivers' license law.
In addition to a foreign passport and Mexican electoral card, applicants can submit school paperwork, tax returns and a number of different documents for " secondary review." Other states allow undocumented immigrants to receive a license, but no other jurisdiction has this feature. Officials state that 40 of the 900 employees that Assembly Bill 60 created will be dedicated to document review.
Applicants in Bakersfield can take the driving test as early as January 2, 2015.
The new drivers' license law should provide welcome relief to many who are currently driving without a license, because the penalties are quite stiff if you get caught. VC 12500(a) prohibits driving on a public street without a license and include jail time, probation, or a significant fine.
12500 is just the beginning. Some other common drivers' license violations in Kern County include:
Some other drivers' license violations are failure to sign a drivers' license, not having a license in your possession while driving and permitting an unlicensed minor to drive.