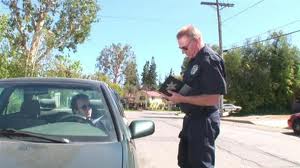 A parking ticket turned into a rather tense showdown between a Secret Service detail and a Westminster traffic warden, when the warden gave Hillary Clinton a parking ticket.
The former Secretary of State was in town to receive an award related to her work against HIV and AIDS. Authorities claim that Ms. Clinton's car was in a no-parking zone for 45 minutes. Even though her Mercedes-Benz was running the entire time, the traffic warden issued Ms. Clinton a ticket with a $128 fine (£80); the fine is reduced to $72 (£45) if paid within ten days.
There is no word yet as to whether Ms. Clinton plans to contest the citation.
Depending on the way the law is written, Ms. Clinton may have a plausible defense. "Parking" is generally considered to be stopping the car, putting the car in Park and turning off the ignition. It appears that Ms. Clinton's car may have been idling instead of parking. There is a grey area between idling and parking - one cannot "idle" in a handicapped parking space for eight hours - which underscores the need for an experienced Bakersfield traffic attorney in any such case.
Perhaps you have a ticket that has a small fine attached to it, but that you believe is wrong. Contact a traffic lawyer to discuss if you have any good defenses on your citation.