A man recently drove coast to coast from New York to California in just under 29 hours.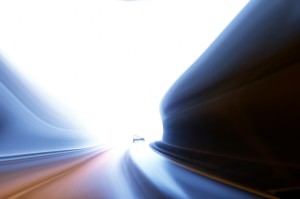 27-year-old Atlantan Ed Bolian, along with a two-man crew, drove a specially-outfitted Mercedes CL55 on the trip that began October 19, 2013. The modifications included:
Mr. Bolian, who also carried a supply of energy bars and energy drinks, stated that he only stopped for 46 minutes along the entire route. His average moving speed was 98 miles per hour.
Most out-of-state drivers lack the resources to specially outfit their cars to elude police (The laser jammers that Mr. Bolian installed, for instance, are illegal). Due to the excessively high fines for California traffic tickets, many out-of-state drivers may also lack the resources to pay the ticket.
Mr. Bolian took the southern route through Oklahoma, Texas, New Mexico and Arizona, intentionally bypassing central California, which is known for rigid enforcement of speeding laws and other traffic laws.
If you are from out-of-state and receive a traffic ticket in Bakersfield, speak with a Mojave County traffic ticket attorney who can:
Appear for you in court, in many courts in KernCounty, and help fight the ticket while saving you a trip back to California.