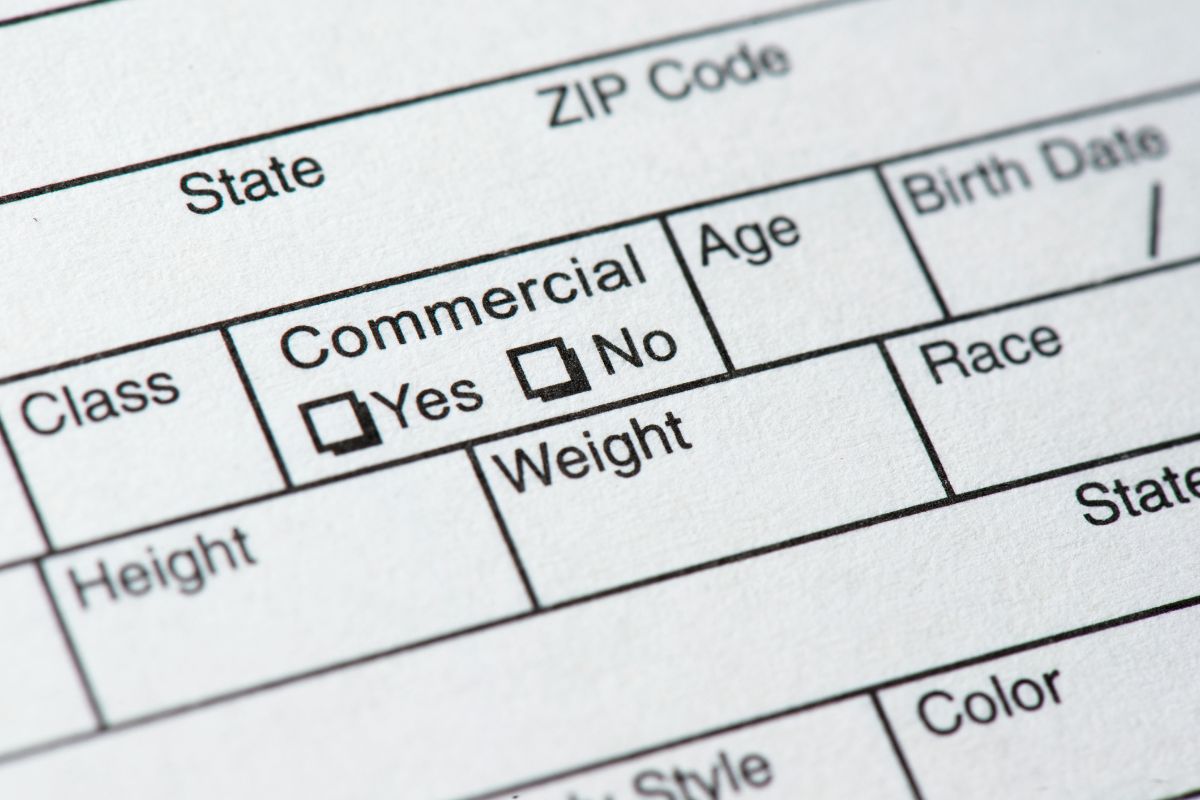 I-5 is a long and open freeway in Northern California close to Sacramento and Woodland in Yolo County. Naturally truckers want to open it up a bit after all the traffic down south, but the CHP are waiting and that often leads to a commercial vehicle speeding ticket.
While the CHP often writes up the trucker for ten mph over the statewide 55-mph speed limit defined in CA Vehicle Code (CVC) Section 22406 & 22406.1, Other Speed Laws, Class C drivers are flying by at 90 or 100. 
Why a Commercial Vehicle Speeding Ticket Can Seem Like Double Jeopardy
Although the trucker or commercial driver's license (CDL) holder is not tried twice, they are almost always penalized twice if convicted of a commercial vehicle speeding ticket.
California penalties if convicted:
One to nine mph over the 55 mph statewide commercial vehicle speed limit is typically a $285 fine.
Ten to fourteen mph over is $500 or more.
A fifteen-mph commercial vehicle speeding ticket could be a misdemeanor that usually carries a fine over $1000 and county jail time.
Each will be assessed at least 1.5 negligent operator treatment system (NOTS) points, and a misdemeanor speeding conviction could be three NOTS points. (No other driver in CA faces a misdemeanor charge for speeding, even 100+ mph speeders in a non-commercial vehicle.)
Although the insurance increase is negligible for large fleets, owner-operators could realize a significant increase.
DOT FMCSA penalties if convicted:
Five to nine mph over the state speed limit is assessed four Compliance, Safety, and Accountability (CSA) points.
Ten to fourteen mph over the state speed limit is seven CSA points.
Fifteen or more mph over the speed limit is assessed a maximum ten CSA severity points and is considered a DOT FMCSA "serious offense." A second serious offense within three years of the first within the same BASICS category will lead to a 60-day driver disqualification by the FMCSA. 
Each of these CSA assessments will increase the fleet's Safety Measurement System (SMS) percentile when multiplied by the time-weight. If the conviction was in the same BASICS category as another within six months, it is multiplied by three, six months to one year is multiplied by two, and all assessments stay on the fleet's DOT record for two years but will remain on the driver's Pre-employment Screening Program (PSP) record for three years.
The last penalty mentioned is a significant factor as to why the driver turnover rate is close to 90% in large fleets. Many fleet managers would rather take a chance with a rookie driver with no CSA points, than an experienced driver with a commercial vehicle speeding ticket conviction.    
Three Benefits of Hiring a Traffic Ticket Defense Attorney for Your Commercial Vehicle Speeding Ticket
The defendant does not need to appear in court so that they can keep driving while an attorney resolves their ticket.
A traffic ticket defense attorney is knowledgeable and experienced with negotiating a reduced charge or dismissal.
Traffic court judges frequently offer a better deal to an attorney because the attorney knows what is possible, whereas the driver likely wouldn't even think to ask for some considerations.
Your best option is always to consult a CA traffic attorney to dispute your commercial vehicle speeding ticket.
Consult Bigger & Harman, APC, to Fight Your Commercial Vehicle Speeding Ticket in Woodland, CA
When you get cited by LEO for a commercial vehicle speeding ticket around Woodland, CA, contact the office of Bigger & Harman (661) 349-9300 or by email.
Yolo County requires that the defendant or their attorney post bond to dispute a ticket in Woodland Traffic Court. We offer commercial drivers a free consultation and use a flat fee to resolve traffic tickets. 
Se habla Español (661) 349-9755.
Email: attorney@biggerharmanlaw.com. 
References:
The DMV Portal CA Commercial Driver Handbook Copyright 2022.
CVC Section 22406 & 22406.1, Other Speed Laws
The FMCSA CFR 49 Part 383.51, Driver Disqualifications
The Balance article, What Do CSA Point Values Mean to Me.