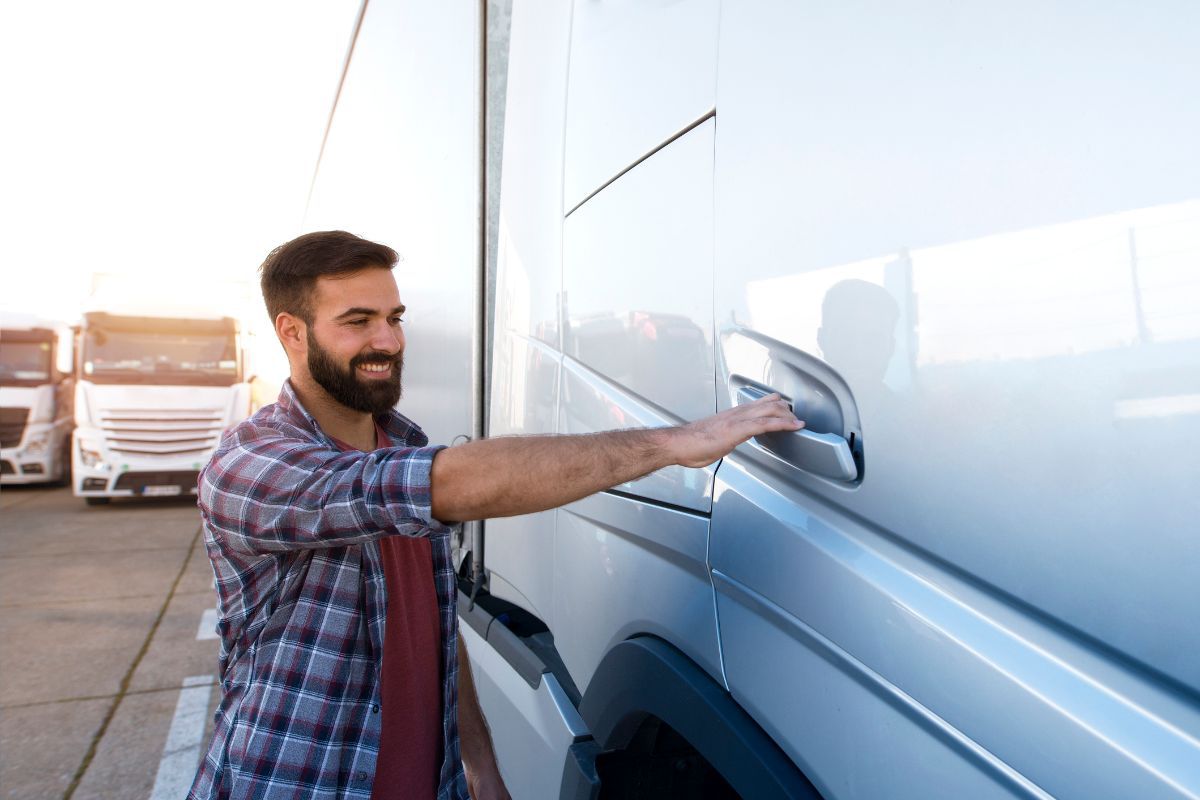 Many fleet drivers lose their job after a conviction for a moving violation in their commercial vehicle. Fleet managers worry that their fleet insurance will rise, and FMCSA interventions will include more roadside inspection.
They do have a point. When a trucker using their DOT number is convicted of a moving violation, the driver receives Compliance, Safety, & Accountability (CSA) severity points, which are then multiplied by a "time-weight" factor depending on the last conviction within that category.
When the driver or fleet received CSA severity points from a similar violation or crash indicator from an investigation within the previous six months, the DOT FMCSA multiplies their severity points by three. Likewise, if it were six months to a year ago, the severity points are multiplied by two. The severity points stay at face value on the fleet's Safety Measurement System (SMS) record for one year to two years.
For the driver, it will remain on their Pre-employment Screening Program (PSP) record for three years. The fleet's DOT number will reflect all violations and time-weight multiples for two years. The multiple is factored by the number of vehicles and miles driven to develop a safety percentile between 0 and 100. From zero to 50, the fleet is considered to have a safe driving record, from 51 to 74 is considered marginally safe, and a percentile between 75 and 100 requires "interventions."    
A DOT FMCSA intervention could include a face-to-face inspection of the fleet's procedures and policies or implementing the Inspection Selection System (ISS) score. This score lets the roadside inspectors know which DOT numbers must be inspected. Vehicles using the DOT number with a percentile between 75 and 100 will likely get stopped at every opened weigh station or roadside inspection along their route.
What Is a Moving Violation?
The CA DMV will assess 50% more negligent operator treatment system (NOTS) points to a commercial motor vehicle (CMV) driver than their non-commercial driving peer when they were convicted of moving violation in their CMV instead of their personal vehicle.
CA Vehicle Code (CVC) Section 12810.5, Issuance and Renewal of Licenses prescribes the point total the DMV must assess for each moving violation conviction. Typically, minor infractions and at-fault collisions are assessed 1.5 NOTS points in a CMV, and major infractions, misdemeanors, and felonies in a CMV receive three NOTS points.
Therefore, the conviction of two moving violations could make a CA commercial driver a "prima facie" negligent operator and subject to suspension. However, the traffic ode cited above allows the commercial driver to request a consideration of miles driven at a DMV NOTS hearing to determine if additional points are warranted based on the additional risk assumed by the CMV driver who spends 60 to 70 hours per week behind the wheel.
This consideration is not possible when the majority of points were received in the CDL holder's personal vehicle. However, you should consult a traffic attorney after requesting a DMV NOTS hearing. Like a truck or bus driver who spends 60 or 70 hours behind the wheel, a traffic attorney spends an equivalent amount of time handling moving violations, primarily in traffic court.
Therefore, it is in your best interest to consult a traffic attorney before you decide to pay the fine for a moving violation or dispute it in traffic court. A CA traffic attorney has the knowledge and experience acquired from years in traffic court. 
Dispute a Moving Violation in Woodland Traffic Court with a Traffic Attorney
If you are cited with a moving violation on I-5 close to Woodland, CA, call the traffic attorney team of Bigger & Harman (661) 349-9300. 
We know the ins and outs of traffic court, the judges, law enforcement officers and technicalities. A seldom-used technicality could lead to a reduced no-point conviction or dismissal. A no-point conviction is equivalent to a parking ticket because no NOTS points are assessed. Most CDL holders understand that any NOTS points assessed lead to a DMV notice being sent to the DOT FMCSA.
Se habla Español (661) 349-9755.
Email: attorney@biggerharmanlaw.com. 
References:
The 2019-2021 CA Commercial Driver Handbook.pdf
The DOT FMCSA Inspection Selection System website.
CVC Section 12810.5, Issuance and Renewal of Licenses