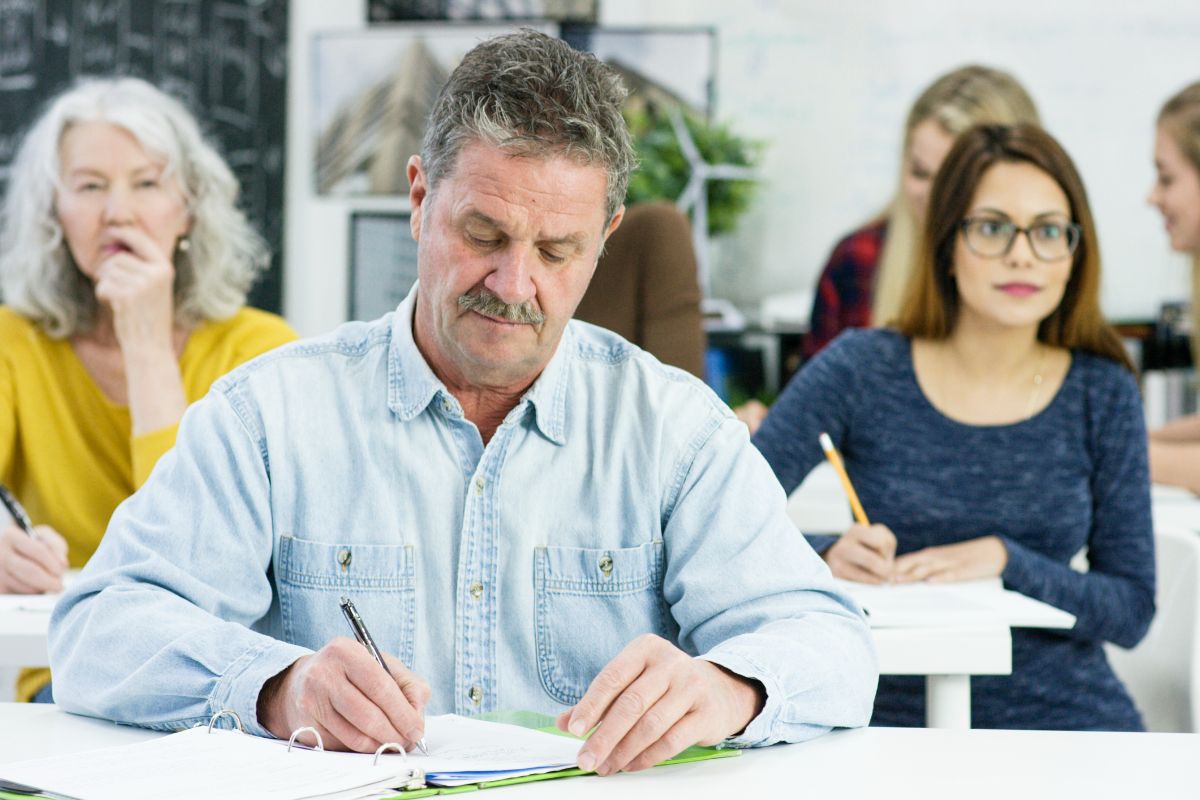 Traffic school is an excellent deal when everything aligns; however, there are circumstances when traffic school is not the best option. It's not always the magical cure that makes your ticket go away that everyone says it is. Always consult a traffic attorney before making that decision.  
Traffic School Prerequisites
According to the Judicial Branch of California, Traffic School page, you can normally attend traffic school when you have a valid CA driving license, your violation occurred while driving a non-commercial vehicle, and your moving violation was a minor infraction.
Before you can attend traffic school, you must get permission from either the traffic court judge or the county clerk. The county clerk can typically approve your attendance if you plead guilty, pay the entire amount of the ticket, or set up a payment plan, pay the $64 county admin fee, the traffic school tuition, complete the course in enough time so that the DMV can receive and record your completion certificate (always keep a copy for your records).
When you don't complete the course before the court-ordered completion date, all is for not. The DMV will assess the negligent operator treatment system (NOTS) point, and your insurance provider will take your "good driver's" discount and add the risk associated with your offense to your premium. That's typically around $390 more per year for three years or until the conviction comes off your motor vehicle driving record (MVR).
Although the traffic court reminder, if you receive one, will state whether you are eligible to attend for that ticket, that notification is not all-inclusive and doesn't look at the entire picture. If you have another ticket pending or recently resolved, your attendance will not hide your conviction from your insurance company.
You can only use traffic school to hold one minor infraction confidential from public record within an 18-month timeframe, from violation date to violation date. 
What's more, correctable or "fixit" tickets are not moving violations, and your attendance at traffic school will not benefit you financially because your auto insurance provider is not notified of these. You simply make the corrections necessary, take the receipt to the police department where you received the ticket, have the law enforcement officer sign off on it, pay the admin fee, and you're done.
Likewise, many traffic tickets are not minor infractions, such as speeding over 100 mph, reckless driving, and hit & run, to name a few.
Plus, if that minor infraction that you didn't complete traffic school to hide your conviction puts you over four NOTS points for the year, you will receive an "Order of Suspension/Probation" from the DMV. You have ten days from the DMV mailing date to request a DMV NOTS Hearing.    
Contact a Traffic Ticket Attorney about Attending Traffic School
Traffic school is not always your best option, some traffic tickets are considered very "beatable." Although there are no guarantees challenging a traffic ticket in traffic court, most knowledgeable and ethical traffic attorneys would not advise you to challenge a ticket unless they strongly believe you can get a better outcome or win outright by fighting the ticket. Call Bigger & Harman, APC, (661) 349-9300. 
Se habla Español (661) 349-9755.
We frequently represent drivers with traffic violations in Kings, Kern, Tulare, Fresno, Mono, Inyo, San Luis Obispo (SLO), and Los Angeles (LA) counties in CA. Give us a call about your specific circumstances.
Email: attorney@biggerharmanlaw.com.  
References:
The 2021 CA Driver Handbook English y Español
The CA DMV TVS & Online Services Portal
DMV Approved California Online Traffic School List
California Courts, The Judicial Branch of California 
Traffic School
webpage