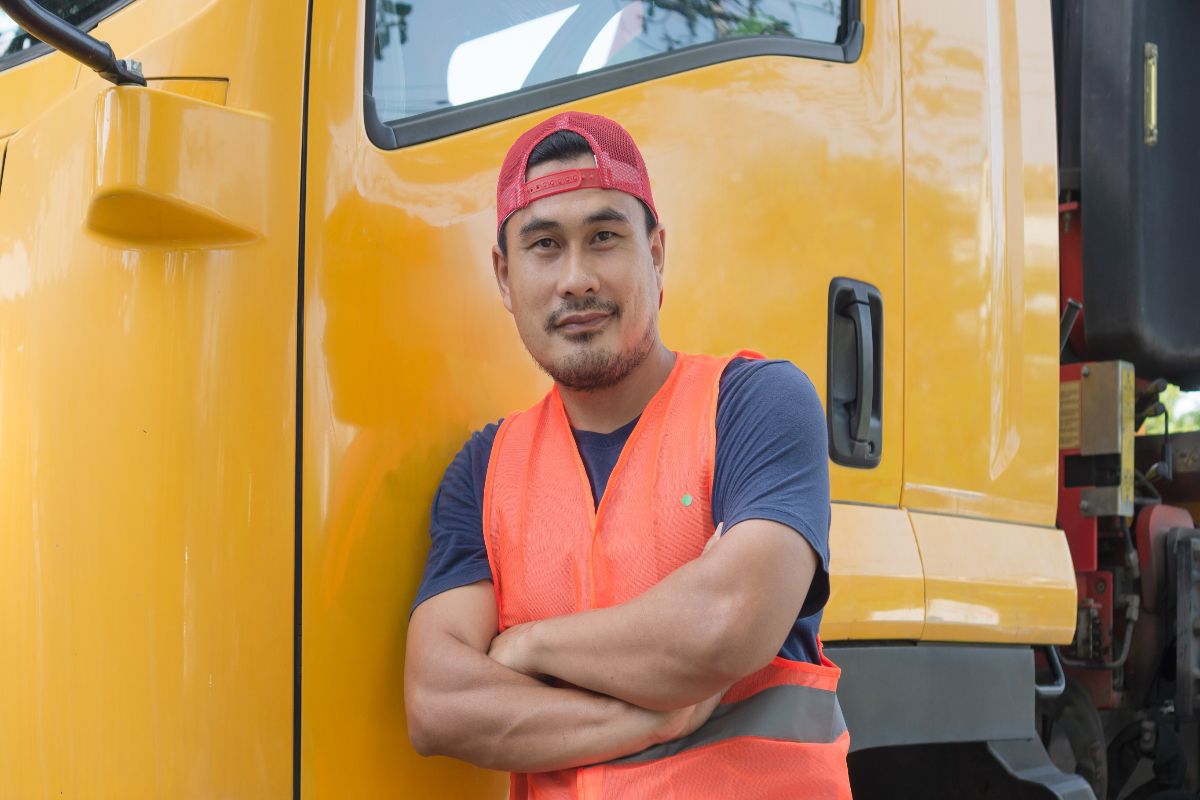 When you get an "Order of Suspension/Probation" from the DMV in CA, you have ten days to request a trucker's NOTS hearing. Unfortunately, it is not ten days from when you received it but from when the DMV mailed it.
If you were on the road when it came into your mailbox, you should immediately contact a traffic attorney to petition the DMV for a NOTS Hearing. 
The Purpose of a Trucker's NOTS Hearing with the DMV
The CA DMV lists three reasons for a NOTS hearing:
To review a driver's motor vehicle driving record (MVR).
To decide whether a driver is a negligent operator because of their point total.
To determine what action should be taken about their driving privilege.
However, a trucker can ask for more leeway for their point total before suspension if most of their points were from driving a commercial motor vehicle (CMV). The DMV may consider the number of miles driven in their CMV.  
In the case of a trucker's NOTS hearing, the DMV must allow the driver to present evidence that shows they are not a negligent operator, and if the DMV used flawed information to assume that the trucker was a negligent operator.
Although the driver is not required to have legal representation, a driver may hire a traffic attorney to represent them at the NOTS hearing. It is always wise to consult an attorney and review your MVR together before the hearing. 
Similar names and driver's license numbers could lead to NOTS points being misfiled. Consider how many John Smiths or Jose Gonzalez's there are in CA. 
An in demand traffic lawyer sits in traffic court many hours per week and hears the decisions traffic court judges make about the type of accidents and infractions that could lead to a trucker having more than four NOTS points accumulated within a year. 
Also, the traffic attorney can present matters of mitigation.    
What Are the Prerequisites for a DMV Order of Suspension/Probation?
The CA Vehicle Code (CVC) Section 12810.5, Issuance and Renewal of Licenses, describes how the DMV concludes a driver is "prima facie presumed to be a negligent operator of a motor vehicle."
CVC 12810.5 prescribes which convictions are assessed two or three NOTS points; these are usually misdemeanors and felonies. It also states that minor infractions and at-fault accidents for which you are found more than zero percent responsible are assessed one or 1.5 points. CDL holders who get convicted of a violation in their CMV are assessed 50% more NOTS points than they would be for the same offense in their personal vehicle.
Therefore, once you accumulate four or more NOTS points within one year, six or more within two, and eight or more within three years, you are presumed a "prima facie" negligent operator and issued an order of suspension and probation. The suspension is normally for six months, and the probation is for 12 months, though the first six months run simultaneously as the suspension.  
Prima Facie Definition According to Cornell Law School's Legal Information Institute (LII)
The Cornell Law School Legal Information Institute (LII) characterizes prima facie as "at first sight."  So, a prima facie negligent operator could be someone the DMV identified as having accumulated four or more NOTS points in a year, which is "sufficient to establish a fact or raise a presumption unless disproved or rebutted."
Therefore, your request for a trucker's NOTS hearing is merely your appeal to the DMV for a closer look or a rebuttal of their presumption that you are a negligent operator. You're asking the DMV to justify their presumption. "Are these points mine? Was I responsible for what the investigator interpreted as an at-fault accident?" Sometimes mistakes are made by the reporting agency or by the DMV.  
Even though you paid a ticket, that law might have been amended or eliminated since then. Many variables could allow even one point to get removed, which would nullify the suspension order. Likewise, if nothing is found, a traffic attorney can request probation instead of suspension so that you can keep driving and making a living for your family.  
We Can Assist with a Trucker's NOTS Hearing in Hanford, CA    
When you receive notification of a suspension order against you by the DMV, call Bigger & Harman, (661) 349-9300 Se habla Español 661.349.9755.
We help CDL holders with traffic issues and can represent you at a DMV trucker's NOTS hearing.
Send them an email, today attorney@biggerharmanlaw.com. 
References:
The 2019-2021 CA Commercial Driver Handbook.pdf

CVC Section 12810.5, Issuance and Renewal of Licenses

The CA DMV NOTS Hearing Portal