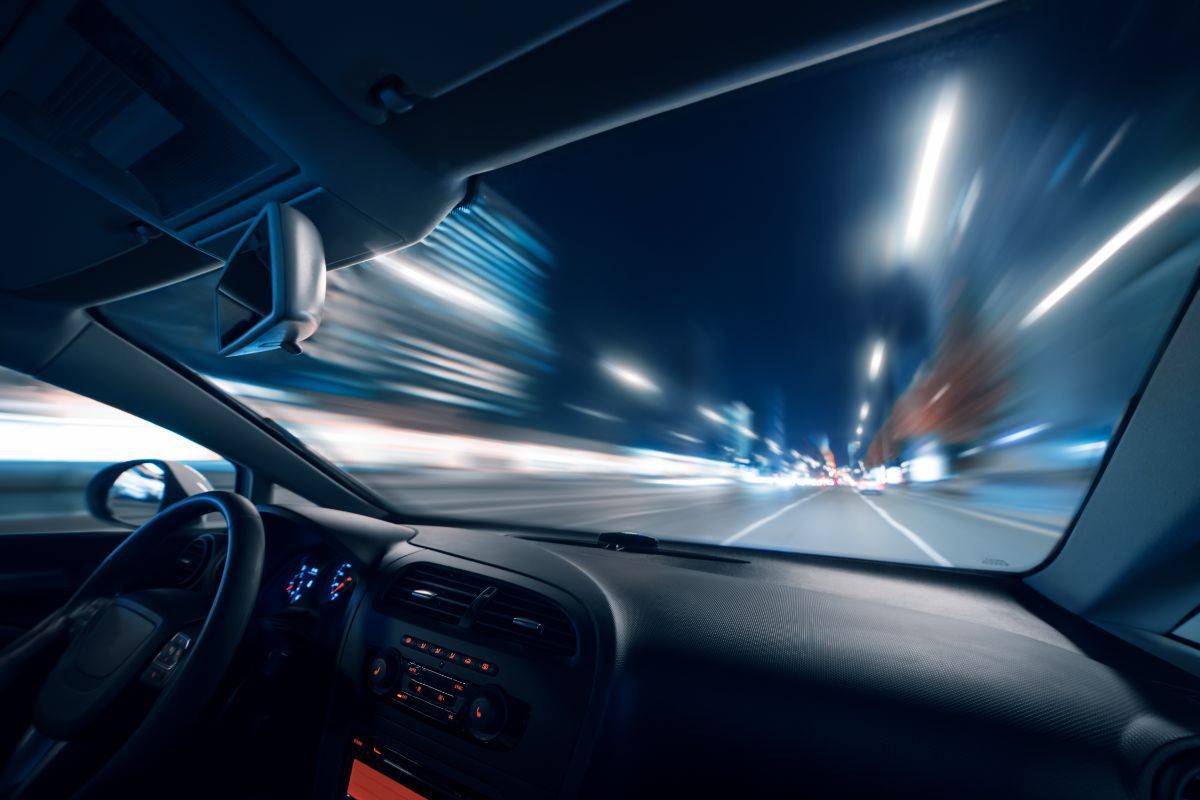 The I-5, or simply "the 5," as the locals call it, from Los Angeles to San Francisco, is notorious for speeding 100+ mph tickets.
Sometimes it seems as if the minimum speed for non-truckers is 80 mph on the 5. Routinely, people fly into LAX and rent a car for the drive up to SF. However, when they top 100 mph, they could get more than they bargained for because speeding 100+ mph tickets come with a mandatory traffic court appearance.
Therefore, wherever you flew in from, you might need to change your plans if you're going back because you'll soon have a date with a traffic court judge unless you hire a traffic attorney to represent you. 
What's more, that judge has the authority to suspend your driver's license for up to 30 days. Many think, "Awe, I'll just ignore it. It won't follow me back to Ohio."
Guess again, CA Vehicle Code (CVC) Section 40508, Release Upon Promise to Appear, makes it a misdemeanor crime to fail to appear (FTA) in court. It states, "A person willfully violating his or her written promise to appear or a lawfully granted continuance of his or her promise to appear in court or before a person authorized to receive a deposit of bail is guilty of a misdemeanor…"  
Plus, California and Ohio are part of the Driver's License Compact (DLC), which is an agreement between states. The state issuing a traffic citation will notify the home state of any conviction, FTA, or revocations and suspensions. While the home state does not have to treat it exactly the same as California would, the results are still generally not good. 
What's more, since it is a misdemeanor, the CA DMV will notify the National Crime Information Center (NCIC) in the case of persons from another country, which could affect their Visa status if they FTA.
Your best option is to contact a local traffic attorney such as Bigger & Harman, who routinely handle speeding 100+ mph in ShafterTraffic Court.
The Consequences of a Conviction for Speeding 100+ MPH  
Typically, when a defendant goes into Shafter Traffic Court by themselves, they think they will "throw themselves on the mercy of the court," and everything will be all right. They think they'll pay a big fine because everyone knows CA speeding tickets are expensive, but they can pay the fine and be on their way.
Not so fast, when you hear the judge say guilty, pay the court clerk the amount of $900 to $2,500, and give the bailiff your driver's license, you won't need it for the next 30 days as your driving privileges are suspended. 
The 30-day suspension might inconvenience you, but when your auto insurance provider learns of your two negligent operator treatment system (NOTS) points for speeding 100+ mph, they could double or triple your insurance premium.
And don't drive during those 30 days of suspension because that is also a misdemeanor; according to CVC 14601.1, Violation of License Provisions states, "No person shall drive a motor vehicle when his or her driving privilege is suspended or revoked…" Violators convicted under this code could be jailed for up to six months in the county jail, fined between $300 and $1000, plus fees, or both fined and jailed.
Contact the Traffic Defense Team of Bigger & Harman to Help You Resolve Your Speeding 100+ MPH Ticket in Kern County 
When you get ticketed out there on the 5 headed from LA to SF, call Bigger & Harman, (661) 349-9300. Se habla Español (661) 349-9755.
We are a traffic ticket defense team based in Bakersfield. Give us a call to discuss your situation. 
Email: attorney@biggerharmanlaw.com. 
References:
The 2020 CA Driver Handbook.pdf
CVC Section 14601.1, Violation of License Provisions & Section 40508, Release Upon Promise to Appear
National Crime Information Center