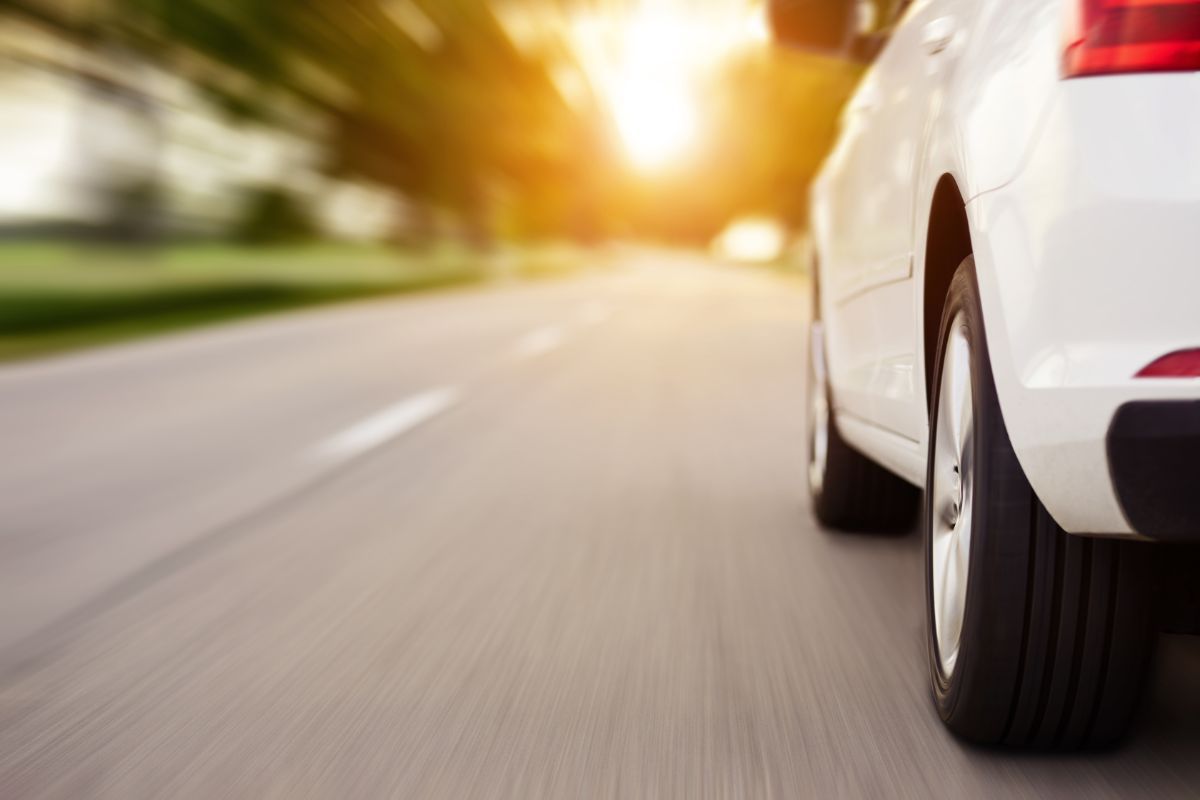 So, you were caught going 105 mph on the 5, don't feel alone. It has happened to many people. When you are already going 80 or 85 mph, and you pull out to pass, getting a ticket for speeding 100+ mph is too easy. The question is, what will you do with it?
Yes, LeBron James, Matt Dillon, and Al Gore's son, a celebrity by birth, have all had a ticket for speeding 100+ mph. However, they probably paid different penalties depending on which state they were ticketed in or even which county of CA they were cited.
We're going to discuss the penalties of a CA conviction, primarily for those who pay an auto insurance provider in CA. In CA, according to Car & Driver's online magazine, you'll typically pay 20 percent more than the national average for insurance. However, it all depends on where you park your car, how many miles you drive per day, age, and a half dozen other factors; though you can get a better price if you shop around.
However, CA is one of few states where the insurance provider is not allowed to consider gender or credit score when arriving at a premium price for auto insurance.
NOTE: If you are working at home or taking online classes since the pandemic, talk to your agent about a reduced price because you don't drive as much. You could save a lot of money.
Speeding 100+ MPH Consequences & Penalties in Fresno County, CA
However, you can hire a traffic ticket defense attorney to represent you at trial and continue life as if nothing has happened. Your boss or the college admission board need not know that you were cited, and if it's dismissed, they'll never know unless you tell them.
First, let's just take a look at what could happen if you decide to go to court and represent yourself, and then we'll come back to the benefits of hiring an attorney. Depending on which court you attend, you will likely wait hours for your name to be called.
When you stand up and tell the judge you will represent yourself, unless you have a law degree, the judge will probably think you are not very smart. That's not just a random statement but comes from years of sitting through traffic court trials while awaiting a client's case.
Most attorneys working in other areas of law hire a traffic attorney to resolve their traffic tickets because traffic court is fast-paced and requires you to know the people involved, like the judge, the local law enforcement officers (LEO), what can be negotiated, and whom to ask about a reduced charge or dismissal.
Then, after you plead not guilty or no contest, the judge will set another trial date if the docket is full for that day. Suppose the judge will hear your story that day. In that case, you are at a disadvantage if you have not done the leg work to check calibration records for the device used to determine your speed or the LEO's training on the device, and other items that could affect the accuracy of the device, such as the weather and traffic conditions.
When the judge says, "Guilty, pay the court clerk your fine, and give your driver's license to the bailiff, you won't be needing it for the next 30 days." You might be shocked, but without representation, it's a common conclusion.
Traffic attorneys know where to go to get the documentation they need. They also know when the LEO is not in the courtroom to request an immediate dismissal. The Constitution entitles you to confront your accuser.
But, don't cry too much yet. In addition to the fact that you can't drive home or anywhere else for the next thirty days, you still have a shock waiting for you at the county clerk's window. Although CA Vehicle Code (CVC) Section 22348, Speed Laws says speeding 100+ mph is punishable by "…a fine of not to exceed five hundred dollars ($500)."  that does not include the ten penalties, surcharges, and fees added to the traffic code since that section was approved and signed by the governor.
You will more than likely pay between $900 and $2,500. What's more, the DMV will assess two negligent operator treatment system (NOTS) points on your MVR, where those will remain for seven years. Those NOTS points, when discovered by your auto insurance provider, will likely cause them to double or triple your premium.
Considering that the average Californian pays $1,962, that increase could amount to an additional $1,962 or $3,924 annually. Even if you can find an insurance company that doesn't punish you for seven years, $10,000 is a pretty likely insurance hit for your triple digit transgression.
Now, suppose you hired a traffic attorney to represent you at trial. You wouldn't need to take time off from work or school, you wouldn't have to find out how to get the calibration and training records you require to raise the reasonable doubt necessary to get a dismissal on that speeding 100+ mph, you won't have to appear in court, nor pay the ridiculous fine & increased insurance, and you can keep your clean MVR.
All you will need to do is pay the traffic attorney that charges a lot less than you would think. Take advantage of Bigger & Harman's free initial consultation to determine if you should dispute your ticket.
Your decision could make a substantial financial difference on your budget for the next seven years.
Call Bigger & Harman, APC, to Setup an Appointment for Your Speeding 100+ MPH Ticket
Bigger & Harman, (661) 349-9300, are traffic ticket attorneys who have a solid reputation for getting dismissals and reduced charges for CA residents with speeding tickets. Although many drivers are caught speeding 100+ mph on the 5, you could just as easily get caught on 99 in Fresno County.
We do not charge by the hour. You will always know how much it will cost to resolve your ticket, regardless of how many court appearances we must make or how long it takes.
Email: attorney@biggerharmanlaw.com.
Se habla Español (661) 349-9755.
References:
The 2020 CA Driver Handbook.pdf