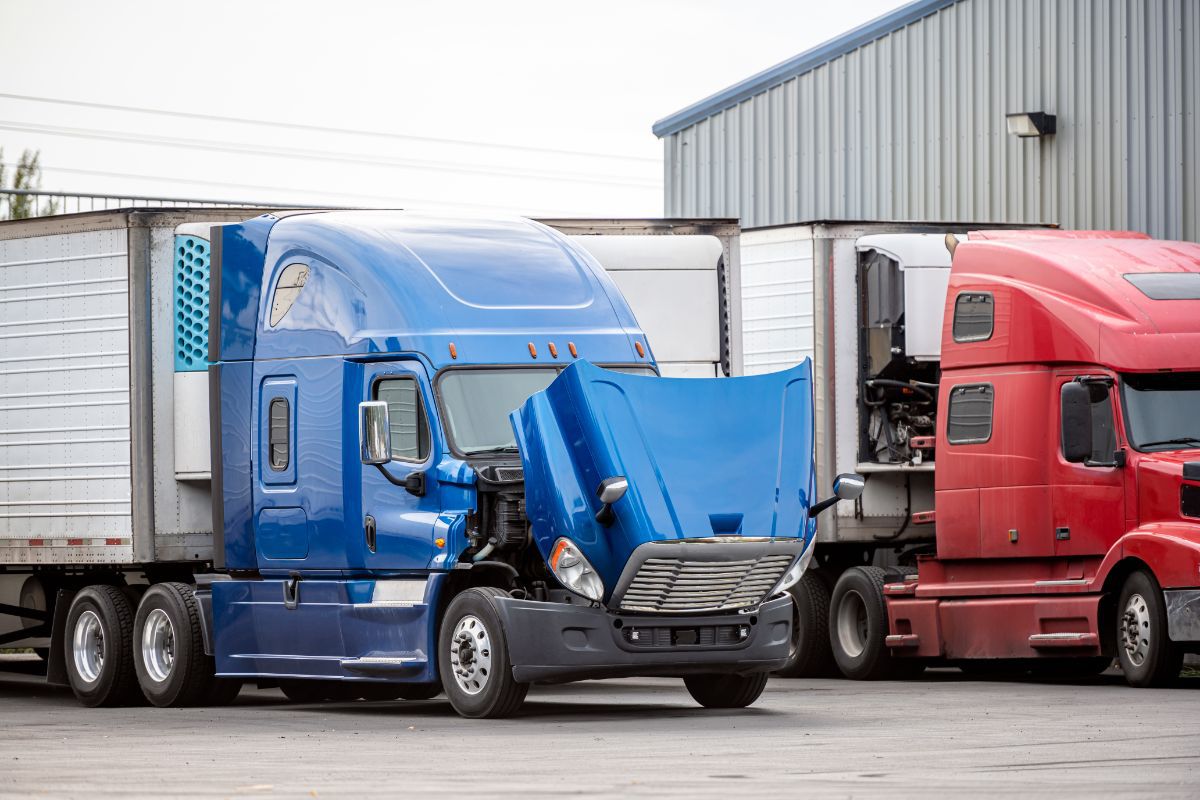 Citations for roadside inspection violations need not affect your career as a commercial motor vehicle (CMV) driver. 
Since each conviction is assessed Compliance, Safety, and Accountability (CSA) severity points and time-weight multiples, you should consult a CA traffic attorney before pleading guilty and paying the fine.
Understanding the DOT FMCSA Safety Measurement System (SMS)
The SMS incorporates roadside inspection violation, traffic ticket conviction, and collision report data in assessing a carrier's safety performance on the road. Using the CSA severity points multiplied by a time-weight standard and applied to the appropriate Behavior Analysis and Safety Improvement Categories (BASICs), such as:
Unsafe Driving 
Crash Indicator 
Hours-of-Service (HOS) Compliance 
Vehicle Maintenance 
Controlled Substances/Alcohol 
Hazardous Materials (BM) Compliance 
Driver Fitness.
The DOT FMCSA compares the fleet's number of vehicles, miles driven, and safety events such as: collisions, roadside inspections, and traffic stops. It can then determine which fleets need intervention by assigning a percentile from 0-100, with 100 indicating the worst fleet. 
The safety event violation determines the CSA severity points, multiplied by a time-weight determined by any previous CSA points in that BASICs category. If the driver had a conviction or at-fault accident within that same category during the past 0-6 months, it is assigned a time-weight of three, 6-12 months are given a time-weight multiple of two. 
Although the CSA points stay on the driver's Pre-employment Screening Program (PSP) record for three years, it is not assigned an additional time-weight multiple after twelve months. 
Those fleets with percentiles above 75 have been shown to warrant intervention due to crash-risks derived from their drivers' behavior. Additionally, those fleets with a prioritized BASICs category for intervention have 79% greater collision expectancy than those with no prioritized BASICs categories, and crash-risk numbers elevate with the number of different categories shown at the 75 percentile or higher.
When a fleet's DOT number shows a 75 percentile or higher, that DOT number is flagged and more likely to receive roadside inspections at weigh stations. Therefore, a fleet manager might identify a driver as expendable due to their high number of roadside inspection violations. Many fleet managers will terminate a driver for having too many roadside inspection violations and take their chance with a new driver. 
How CSA Severity Points Get Assessed & Added to Your PSP    
In California, when you are convicted or pay a fine (which is the same as pleading guilty), the DMV will assess negligent operator treatment system (NOTS) points in accordance with CA Vehicle Code (CVC) Section12810, and CVC 12810.5, Issuance and Renewal of Licenses. 
These traffic codes give the DMV authority to assess NOTS points for various roadside inspection violations, traffic citations, and at-fault vehicle crashes. CVC 12810 is used as a guide for regular vehicles, and CVC 12810.5 is for convictions of violations in a CMV. 
The keyword in assessing NOTS points for either driver is "conviction." Merely getting a citation for a roadside inspection violation will not warrant the DMV sending a notification to the DOT FMCSA, nor are you required to notify your employer or fleet management when you receive a citation or traffic ticket.
However, according to Title 49 CFR 383.31 Paragraph 6.2.7 Notifying Employer of Convictions, "A CDL holder must notify their employer(s) within 30 days of conviction for any State or local law pertaining to motor vehicle traffic control (other than a parking violation)."
Likewise, when you appeal the conviction, and the decision is overturned or changed, the SMS will remove the CSA severity points for a not guilty ruling on appeal or change the severity points to one if the charge is reduced. You must request a DataQs correction. 
Always consult a CA traffic attorney about a roadside inspection violation. If found guilty, it might warrant consulting another attorney about your conviction.
Traffic Attorneys Who Can Help with a Roadside Inspection Violation in Nevada County, CA 
When you receive a citation for a roadside inspection violation, call Bigger & Harman, (661) 349-9300. Se habla Español (661) 349-9755.
We are CA traffic attorneys who have a solid reputation with commercial drivers. We practice only traffic law to give our clients the best possible representation, and we use a flat fee so that they know how much they will pay for our legal services.
Email: attorney@biggerharmanlaw.com. 
References:
The 2019 CA Commercial Driver Handbook.pdf

CVC Section 12810, and CVC 12810.5, Issuance and Renewal of Licenses

The FMCSR Title 49 CFR 383.31 Paragraph 6.2.7 Notifying Employer of Convictions

The FMCSA pamphlet, Safety Measurement System (SMS) Methodology