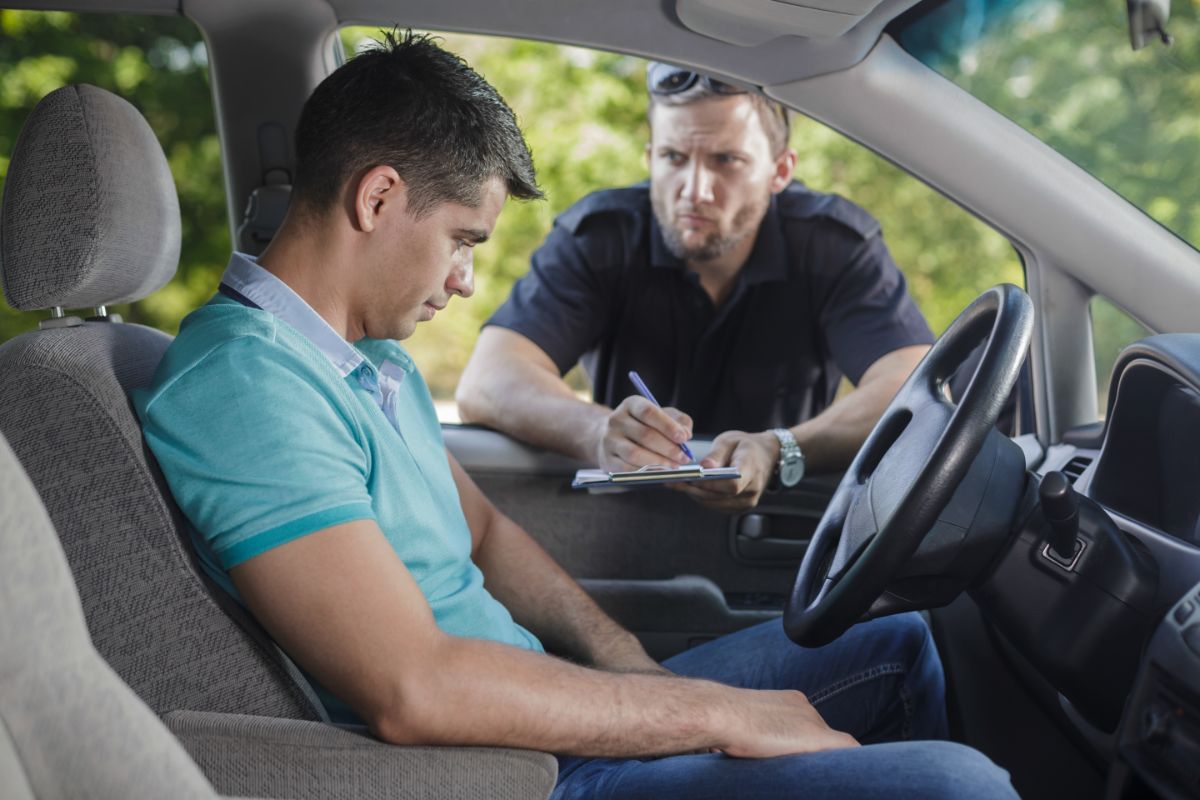 A speeding ticket would stress anyone out, especially the first. To avoid stress and missteps, consult a CA traffic attorney about your circumstances.
The Base Fine & Actual Fine for Speeding Ticket Convictions Explained
Although you might read online that a speeding ticket is only $35, $70, or $100 in CA, that is far from true. The original law passed by the CA Legislature made a speeding ticket fine for 1-15 mph over the speed limit $35. Likewise, if you were going 16-24 mph over, the "base" fine is $70 and $100 for 25 mph over up to 100 mph.
So, why do some people say nearly $235, $360, or $490? Not to mention a speeding 100+ mph, which could cost as much as $2,600. 
Over the years, the state legislature has added ten surcharges, fees, penalties, and assessments that the county adds to the base fine. Someone has to pay for court construction, night court, emergency services, DNA ID funding, and others, so the State Assembly thought why not pass those costs on the traffic violators whether or not they use them. 
However, the traffic ticket fine is not the most significant expense when you are convicted or pay the fine for a ticket, it is your auto insurance premium increase. 
Insurance Premium Increases Due to a Speeding Ticket  
If you are convicted of speeding or pay the fine, which is the same thing because when you pay the fine, you plead guilty, your insurance company will eventually learn of the violation. Then, they will pull your "good driver's discount," usually at renewal. 
That discount in CA is 20 percent. Therefore, your auto insurance renewal will be at least 20 percent more, but they also add another percentage based on risk. Each speeding increment will add more to the inherent risk, and therefore, costs more.   
A speeding 1-15 mph conviction might only add eight to ten percent, but speeding 100+ mph might double or triple your policy's expense. Typically, your insurance premium will rise 30 to 35 percent for a ten to 25 mph speeding ticket for three years. A 30 percent increase would cost the average CA driver $1,764 over three years.
The DMV assesses one negligent operator treatment system (NOTS) point for minor traffic infractions and at fault collisions. The DMV adds this to your motor vehicle driving record (MVR), which is public information and accessible by your insurance company and employer, or anyone that asked for it. 
Traffic Violator's School for a Speeding Ticket
Many people will tell you that your speeding ticket will be forgiven if you attend traffic violator's school (TVR). Unfortunately, this is not true either. The first thing you must do before the county allows you to attend TVS to hold your conviction confidential is plead guilty.
Also, there are several situations where you will not be eligible to attend TVS. For instance, if you were speeding 25 or more mph over the speed limit, you must get approval from the traffic court judge. You can only use it to make your conviction confidential every 18 months from conviction to conviction. You can only use it to keep a minor infraction confidential. Speeding 100+ is a major infraction and not eligible. When two or more traffic tickets are pending, you should not attend TVS as there is no financial benefit.
There are other reasons you might not want to attend TVS, but those circumstances are best discussed with a traffic attorney. 
Bigger & Harman Can Resolve a Speeding Ticket in Kern County 
When you get a speeding ticket on I-5 in Kern County, call Bigger & Harman (661) 349-9300 and let them reduce the stress and resolve the ticket. 

We are Central Valley traffic attorneys who are license to practice anywhere in CA. So regardless of your situation, give us a call.

Se habla Español (661) 349-9755.

Email: attorney@biggerharmanlaw.com. 

References:

The 2021 CA Driver Handbook English y Español

The CA DMV TVS & Online Services Portal