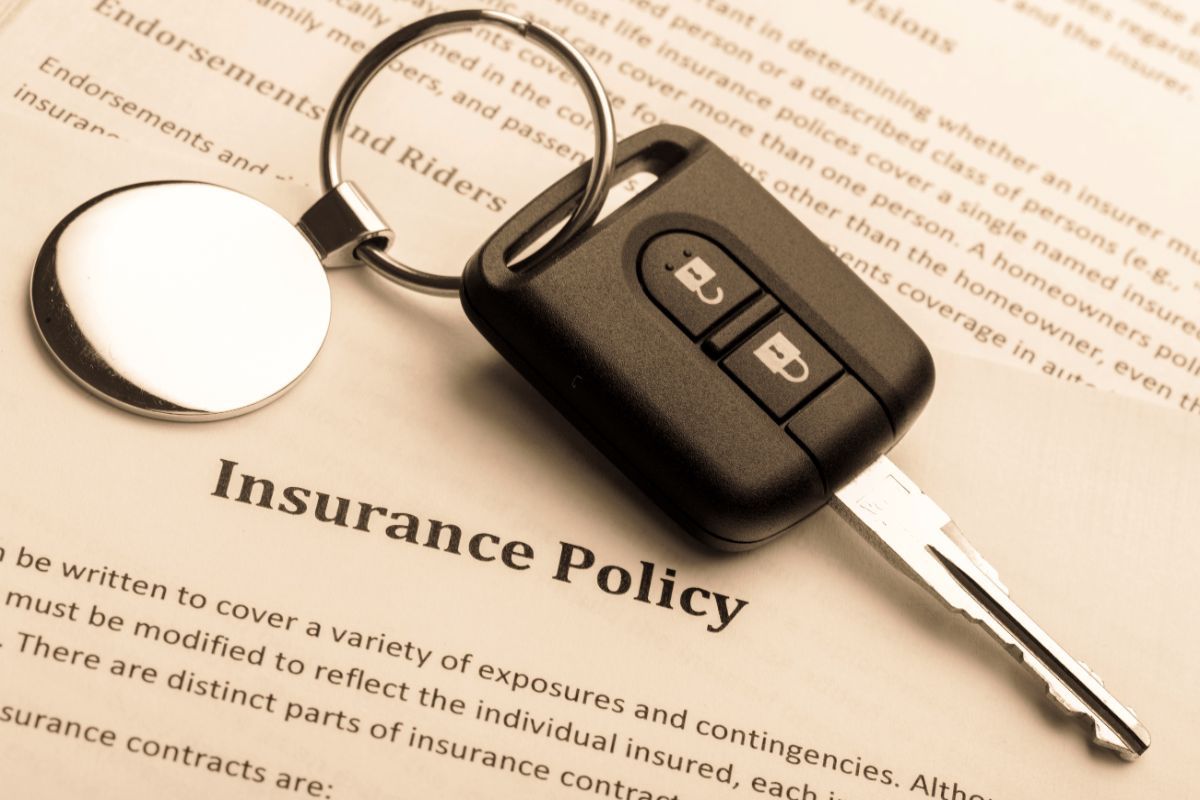 Your teen can save about $200 per month if you add them to your policy. By themselves, they will pay around $400 per month. Adding a teen to your auto insurance typically adds 168% to your premium, depending on your driver's record and the driving record of everyone on the policy. 
Adding a 16-year-old boy and one car to your auto insurance policy will raise the price tremendously. Teenage boys usually pay 16% more than teenage girls. By themselves, a teenage boy could pay up to $1700 per month for full coverage.
These quotes and percentages come from Value Penguin; though prices across auto insurance providers vary wildly, one thing's for sure, adding a teenager can raise your premium significantly. However, when any of these three things happen, their first conviction of a moving violation, a cell phone ticket, or at-fault accident, those prices will seem pretty fair.   
How an At-Fault Accident Can Affect Your Driver's Record
If your teen were found to be more than 0% responsible for the accident, the DMV would assess one negligent operator treatment system (NOTS) point to their driver's license. 
Some inspectors will assign a small percentage of fault to one driver while giving the other the bulk of the responsibility. If the other driver ran a red light, they should be 100% responsible. Most accidents are "cut and dry" if you ran a red light; it was your fault. Don't let the faulty opinion of an investigator cost you thousands of dollars in increased premiums.
If necessary, a traffic attorney can hire a disinterested party to evaluate the investigation. Consulting an attorney could save you a lot of money.
A  Conviction or Paid fine for a Cell Phone Ticket
Up until 1 July 2021, a first-time cell phone ticket will cost a $20 base fine, which usually winds up being $178 with the state and county penalties, fees, and assessments. A second and subsequent cell phone tickets are $50 each or nearly $295 after the added assessments.
However, the legislature decided to allow the DMV to assess a NOTS point for second and subsequent cell phone tickets. That means your insurance company will get notified about the ticket and raise your auto insurance premium about 11% for the three years the black mark will stay on your teen's driver's record.
Unless they come off your insurance or you contest the cell phone ticket, which is the best choice. An experienced traffic attorney can often get the ticket dismissed or reduced. Although there are no guarantees, and no attorney should claim they can get a dismissal, they can give you an estimate of your chances. 
When it comes to the thousands more you could pay in increased insurance, you should at least get the advice of an experienced attorney.   
Your Teen's First Moving Violation 
Chances are your teen's first moving violation will be for speeding. Speeding is the most common traffic ticket issued in CA and across the US and the world. The rate is much higher for teenaged boys. Immaturity causes them to show off.
You need to talk to them because the thrill of squawking their tires to impress friends can be considered an exhibition of speed, which is a misdemeanor in CA. As is reckless driving, hit & run (with property damage, and a felony with injuries or death), speed contests, and driving on a suspended license.
Talking to your teen before they get behind the wheel could save you money and your reputation. An excellent place to start is with the graduated driver licensing program.
The CA Graduated Driver Licensing (GDL) Program
All states and Washington, D. C., have a GDL program. In CA, a teen can get a learner's permit at 15 years six months. That means they will be eligible to take the driver's test to get licensed at 16 years of age. During the first 12 months of driving, they are not allowed to have passengers under 20. An exception is made when they are accompanied by a parent or guardian over 25.
They are restricted to driving primarily during daylight hours, from 5 am to 11 pm. CA also bans cell phone use for drivers under 18 years of age even with a hands-free system installed, though it is illegal for law enforcement to stop them just to see if they are under 18 and talking hands-free.
All but "proof of correction" (proof of correction tickets are loud exhaust, broken taillights, etc.) tickets must appear in juvenile traffic court with their parent or legal guardian until age 18. After you turn 18, you can appear on your own. Consult a traffic ticket attorney for all but proof of correction tickets. Those you can make the corrections, take your proof to the police department where you received the ticket, get the police to sign off on it, pay $25 (in most CA Counties), and you're done.    
Call the Bakersfield, CA Traffic Attorney Team of Bigger & Harman, APC 
When your teen receives a traffic ticket, it can severely affect your driver's record as far as your insurance provider is concerned. Call Bigger & Harman, (661) 349-9300. Se habla Español (661) 349-9755.

We handle only traffic ticket issues and DMV NOTS hearings in traffic courts and juvenile courts across CA. Our office is at 1701 Westwind Drive, Suite 203, Bakersfield, CA. Please stop by, call, or email us about your traffic issues. 

Email: attorney@biggerharmanlaw.com. 

References:

The 2021 CA Driver Handbook English y Español

The Value Penguin article, Car Insurance for 16-Year-Olds: Average Cost for Males and Females

The Government Highway Safety Association article, Teen and Novice Drivers