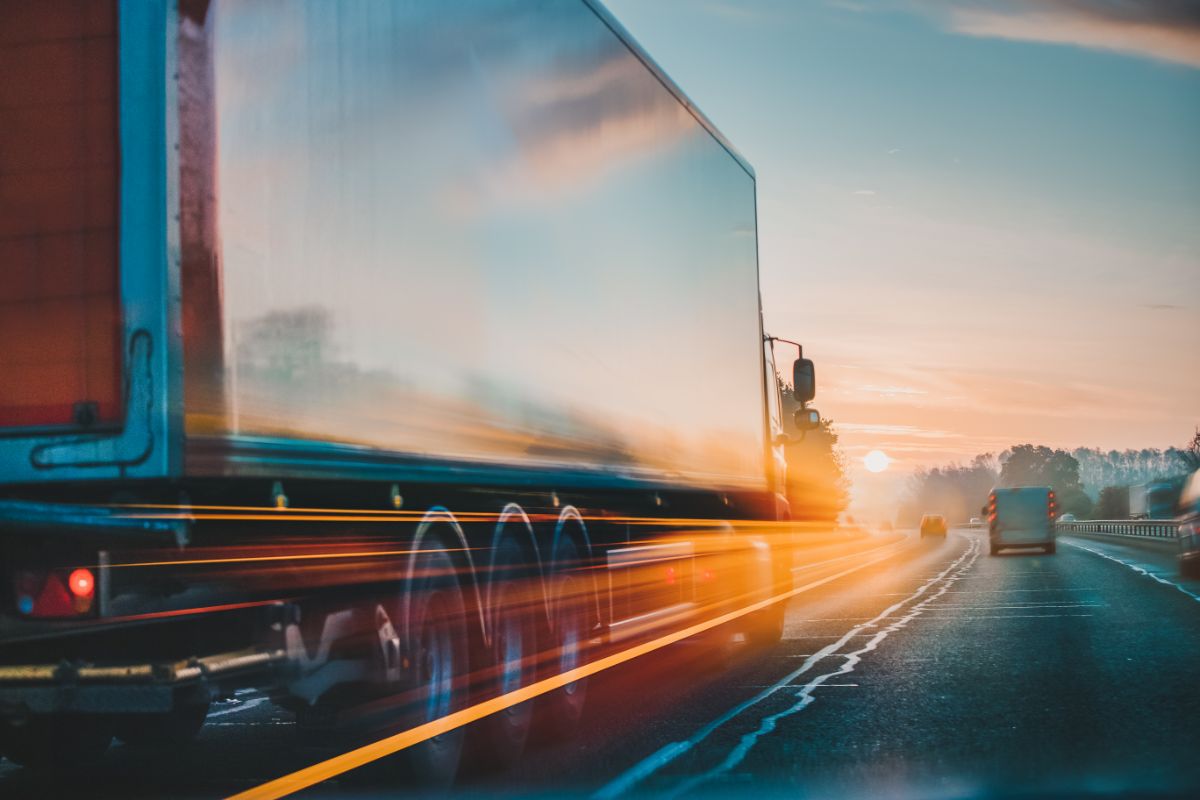 The final FMCSA HOS rules that apply to adverse conditions took effect at midnight Eastern Standard Time (EST) 29 September 2020.
What Are the Four FMCSA HOS Rules Affected? 
The following four rules will change for CDL holders:
Short-haul exemptions
Adverse conditions exemption
30-minute break requirements
Sleeper berth provision
Carriers are advised to contact their electronic logging device (ELD) providers to ensure the FMCSA HOS rules will get implemented within the ELD. These changes may not be seamless to the driver and may require manual input.
A device that inaccurately points to a rules violation could cause delays, hardships, and unnecessary legal proceedings for the carrier and the driver. Make sure these changes are implemented before that happens.
How Do Adverse Driving Conditions Affect the FMCSA HOS Rules?
These FMCSA HOS rule changes give drivers more flexibility in dealing with adverse driving conditions, such as rain, sleet, hail, fog, or traffic, without negatively affecting safety, which remains the primary concern.
Now, a driver can add up to two hours to both the driving and their work shift. A property carrier can drive up to 13 hours and work up to 16 hours without violating the FMCSA HOS rules when using the adverse driving conditions exemption.
Likewise, a passenger carrier can drive up to 12 hours and work up to 17 hours without violating the FMCSA HOS rules when using the adverse driving conditions exemption.
Charter and other passenger bus operators often handle baggage, ticket collections, and other on-duty, nondriving services normally up to 15 hours. However, the driver could take a two-hour break in a rest area to await a road closure, traffic, or adverse weather without violating the HOS rules.
Property and passenger carriers must take a ten consecutive hour break in service after either driving or on duty maximum HOS. That has not changed. 
Bigger & Harman, APC Regularly Practice Traffic Law in Woodland, CA 
When you have a traffic ticket, such as speeding, unsafe lane change, railroad crossing, illegal U-turn, and others, call Bigger & Harman, (661) 349-9300. Se habla Español (661) 349-9755.
We provide all CDL holders a free initial consultation for alleged traffic, FMCSA HOS rules violations, and DMV NOTS hearings. We only practice traffic law to give our clients the best possible result.  
Rigs R., of Clovis, CA said in a Yelp review, "ALL DRIVERS WHO HAVE A TRAFFIC CITATION, I STRONGLY ADVISE YOU TO USE  BIGGER & HARMAN!!!!!!!!!!!!!!!!!!!!!!!!!! I'm a commercial driver who had a moving violation citation and looked up traffic lawyers on YELP and I'm so glad I did!!! There's a reason why Bigger & Harman have FIVE  STARS and have AWESOME reviews, they DELIVER!!!!!!!!!!!!!!!!!! My case was settled within 28 days with NO POINTS on my record. Mark Bigger personally called me and gave me the great news. I just wished I found them earlier on other cases."
Email: attorney@biggerharmanlaw.com. 
References:
The 2019 CA Commercial Driver Handbook.pdf
The DOT FMCSA .pdf, Updates to Hours of Service Rules
The eroad.com article, Common HOS Final Rule FAQs: Answered
The trucker.com article, What drivers need to know about new HOS rules