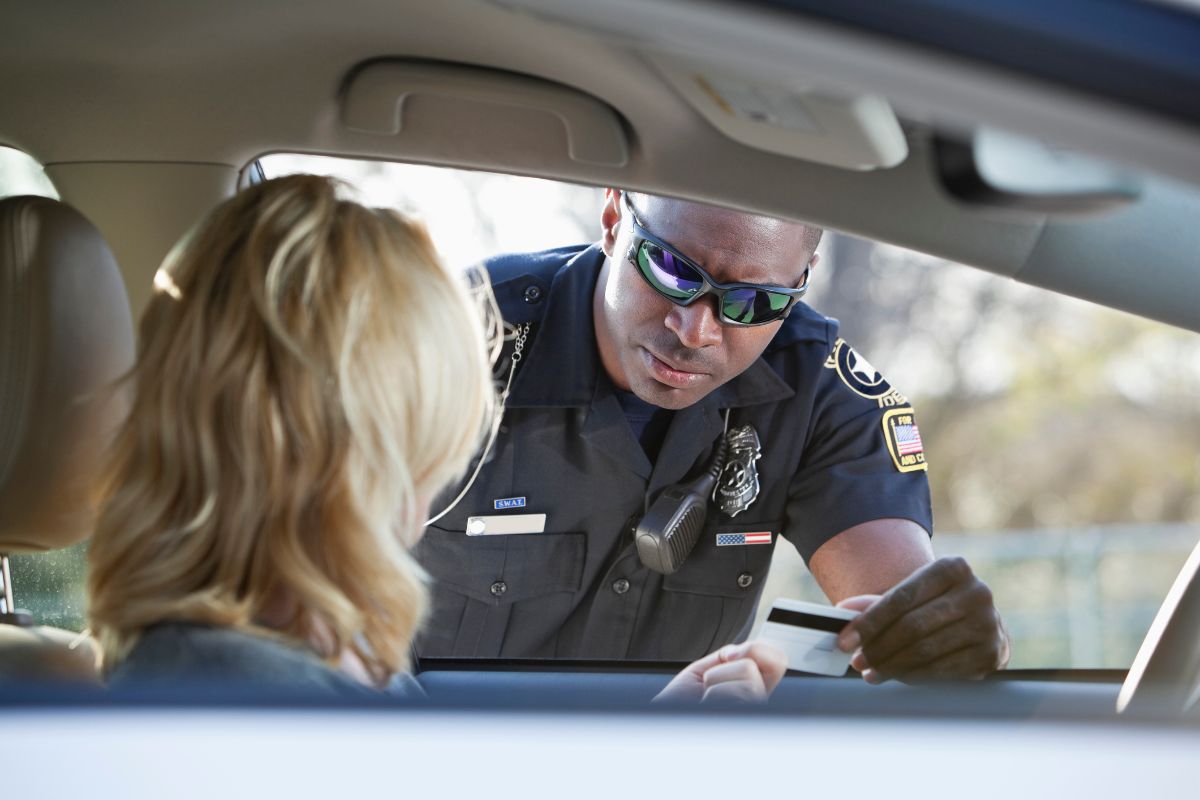 There is no set number of traffic citations you can receive before your driver's license (DL) gets suspended.
However, there is a set number of negligent operator treatment system (NOTS) points. The CA Legislature tasks the DMV with maintaining the NOTS Program. CA Vehicle Code (CVC) Section 12810, Issuance and Renewal of Licenses, authorizes the DMV to assess NOTS points in accordance with the traffic code.
Most traffic code violations that result in a misdemeanor or felony traffic citation are assessed two points, such as hit & run, reckless driving, DUI, driving the wrong way on a divided highway, speed contests, and driving after suspension, etc. Speeding 100+ mph is also a two-point violation even though it is an infraction.
Traffic citations that are minor infractions, such as speeding, failure to stop for a red light or stop sign, unsafe lane change, illegal U-turn, and others are assessed one NOTS point, as is an at-fault accident. When the investigating officer determines that a driver was more than zero percent responsible for the accident, the DMV will assess one point.
Traffic Citations & Negligent Operators in a Nutshell 
When a person over 18 years of age with a valid CA DL accumulates "four NOTS points within 12 months, six within 24 months, or eight points within 36 months," the DMV will assume them to be a negligent driver and issue an Order of Suspension & Probation.
The suspension period is for up to six months, which is accompanied by a concurrent probation period of twelve months. Once the driver receives the suspension order, they have ten days from the DMV mailing to request a DMV NOTS Hearing.
When the DMV doesn't get your request for a hearing, or the hearing is held, and no points are removed from the driver's motor vehicle driving record (MVR), the suspension and probation will begin 34 days after the mailing. Any further traffic citations or accidents, regardless of fault during the suspension or probationary period, will result in an additional suspension and probation period, plus possible misdemeanor charges of driving under suspension.   
When you have a traffic citation or need help with a DMV NOTS Hearing, you need an experienced traffic attorney. Even lawyers in other areas of law, hire a traffic attorney when they get a ticket.   
Traffic Attorneys Who Regularly Resolve Traffic Citations in Fresno, CA  
When you get a traffic citation on I-5 or SR-99, call Bigger & Harman, (661) 349-9300. Se habla Español (661) 349-9755.
We handle most traffic citations and DMV NOTS hearings for drivers in Fresno County, CA, and across Central Valley.
David R., from Novato, CA, praised Bigger & Harman on Yelp, saying, "Dismissed! As a lawyer myself, I decided to hire Bigger + Harman because of their very good track record. I was super impressed that they were able to make my traffic citation go away completely, this wasn't an easy one. I was happy with how easy and efficient they are to work with. I'd hire them again."
Email: attorney@biggerharmanlaw.com. 
References:
The 2020 CA Driver Handbook.pdf
CVC 12810, Issuance and Renewal of Licenses
The DMV NOTS Portal