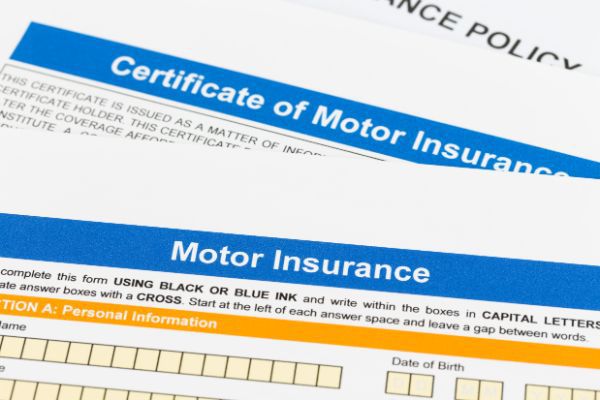 Truck fleets wonder why their insurance continues to escalate when more and more safety measures are being introduced to the trucking industry. Both optional and standard equipment features such as anti-lock brakes, airbags, and collision-mitigation warnings like the forward collision and lane departure warnings are becoming more frequently used in truck fleet vehicles. 
The Insurance Industry Explanation
The insurance industry insists since there are more vehicles on the road, there are more accidents, and the claims for those accidents mean more multimillion-dollar settlements. 
Another issue that insurance companies point to is distracted driving. Since more and more electronic gadgets are within the drivers reach, distractions cause more accidents with higher casualty numbers and more significant claims. Medical costs have risen significantly. So too have the repairs to trucks with more and more sophisticated gadgetry.
However, some say it is due mainly to the inability of the insurance industry to invest premiums and make money. Since interest rates are lower, the insurance sector must get more profit from underwriting fleet insurance policies. 
What This Does to Owner-Operators & Even Some Large Truck Fleets
The 101 Transport Hudson, a Wisconsin-based trucking company, closed its doors in March '20 after nearly 13 years due mainly to crippling insurance and maintenance costs. The owner, Tom Dahlberg, says the final "nail in the coffin" was a seventy percent increase in insurance premiums over that of 2019, due to just one severe accident.
The owner also told Freight Waves, "It would cost us around $10,000 to $15,000 every time one of our trucks was in the shop."
However, some point to the company's Safety Measurement System (SMS) numbers in the high 90 percentile of similar-sized companies for safety. Their DOT profile #1705392, which is public information, had several hits for HOS non-compliance, and seven for "false reports of drivers record of duty status." 
Inevitable HOS mistakes are understandable, but filing false reports typically indicates these were not simple "mistakes." When you put all this into perspective, it was not "just one severe accident" that drove their insurance premiums up.    
However, it was not just that one company that had been victimized by higher insurance premiums. Around 640 truck fleets went out of business in 2019 due to bankruptcy, according to Business Insider. Many drivers and truck fleet managers agree the best way for the government to help them is through tort restrictions and premium caps.
Many who drive for truck fleets are hearing the buzz about increased fleet insurance premiums and wonder where that money to pay the increase will come from, their pay or profits? Could it mean the recent increases in dollars per mile will stop or even roll-back?  
What Truck Fleets Should Do to Protect Themselves  
What many trucking fleets are not doing to protect themselves from higher premiums is challenging roadside violations and traffic tickets. Too many are simply paying the fine and letting the driver walk out the door. Years of experience and training go with them. Yet, the fleet is still stuck with the "alleged" violation.
Trucking fleets should make the state prove their charges. As more violations stack up, higher percentiles affect your fleet insurance premium. Trucking companies that refuse to establish policies that align with government regulations are asking for trouble. Not all regulations are fair, but to keep your SMS percentiles down, you must operate within those parameters and, when cited with a violation, dispute it vigorously with a traffic attorney. 
Consult with a Traffic Attorney Who Handles Traffic Law Issues in the Woodland, CA, Area 
When one of your drivers or your truck fleet has been accused of a traffic violation, call Bigger & Harman, (661) 349-9300. Se habla Español (661) 349-9755.
We have spent the last ten years in and out of traffic courts across California defending the rights of commercial drivers. Yet, too many drivers continue to roll-over and pay the fine. Call us today, free of charge or obligation. Or, send us an email and keep driving. You can leave your ticket or violation for us to resolve and know we've got your back.
Email: attorney@biggerharmanlaw.com. 
References:
The 2019-2021 DL 650 CA Commercial Driver Handbook.pdf

The FreightWaves.com article, Wisconsin carrier ceases operations over skyrocketing insurance, maintenance costs

The Truckinginfo.com article, Why Insurance Costs are Sky-High

The BusinessInsider.com article, Trucking Companies that Went Bankrupt in 2019