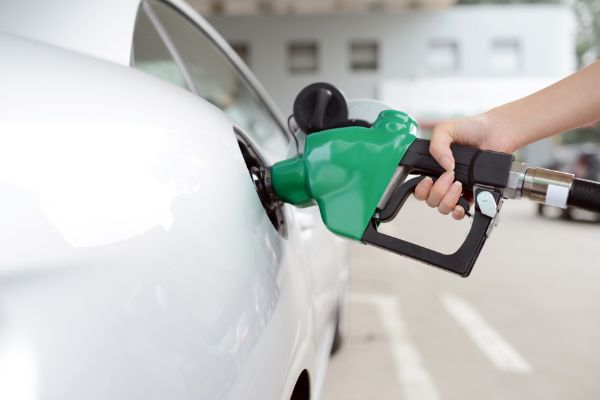 The Chief Executive Officer (CEO) of the American Trucking Association (ATA), Chris Spear says increased fuel taxes could be the best method of funding the necessary repairs to America's crumbling highways and bridges, which costs billions in lost productivity each year to the trucking industry. But with many taxpayers frustrated with how little of their taxes go to roads, it seems hard to get a consensus on making large road improvements.
Experts believe it will cost $45-70 billion annually for the next 20 years to upgrade America's highways but this does not include money to repair bridges. So, the final cost will be much more. State and federal governments combined are only spending about $25 billion per year currently. That's at least $20 billion below what a Transportation Research Board study believes is necessary.
Federal gas taxes have been stagnant since 1993 at 18.4 cents a gallon for gasoline, and 24.4 cents a gallon on diesel fuel. Inflation over that same period has climbed 65 percent. The ATA and the national-level Chamber of Commerce are proposing a five-cent increase to save America's highways. According to CEO Spear, this tax increase would cost the average trucker just $100 per year. A small price to pay considering the $1500 a year which truck drivers are spending on repairs caused by poor highways. But a larger price to pay when many truck drivers believe that the government has enough money to fund roads if they would just spend the money for what it was designed for.
However, trucking firms would incur a $2100 per year expense for each heavy truck in their fleet. Therefore, fleet owners with 100 trucks would shell out $210,000, possibly cutting their million dollar profits. Even though studies show traffic jams cause tie-ups for trucks getting to their destination, large trucking firms only see the bottom line. A trucking industry study showed 1.2 billion hours get spent by truckers sitting in bottlenecks. That's lost production for both the driver and the trucking fleet.
Although everyone knows something must be done to improve the condition of highways and bridges, the ATA says they cannot get any support from either political party for a tax increase.
Talk to a Traffic Ticket Attorney about Your Ticket
No matter how careful we are on the highway, sometimes the speed gets away from us, and of course, law enforcement officers (LEO) are always there when it does. When you get a speeding, overweight truck, unsafe lane change, permit violation or another ticket, give us a call, (661) 349-9300. Se habla Español (661) 349-9755.
We are Bigger & Harman, APC. We practice only traffic law. Why does that make a difference? We are there in traffic court and hear cases like yours. Not that we can guarantee those results in every case, but you stand the best chance of a satisfactory resolution of your ticket with us because traffic law is all we do.
We represent truckers and other CDL holders at DMV Hearings in Riverside County. Since we spend so much time in traffic court, we know which NOTS points can get removed from your motor vehicle driving record, even when you paid a fine. Traffic law changes are allowing some DMV officials to remove violations. Let's talk it over; maybe we can be of assistance.
Send us an email, attorney@biggerharmanlaw.com.
References:
The 2018 CA Commercial Driver Handbook .pdf
Trucks.com article, Transport Group Seeks Fuel Taxes, Tolls to Fix Nation's Highways
Trucks.com
article
,
ATA Pressing Gas Tax Increase to Fix Crumbling Roads and Bridges