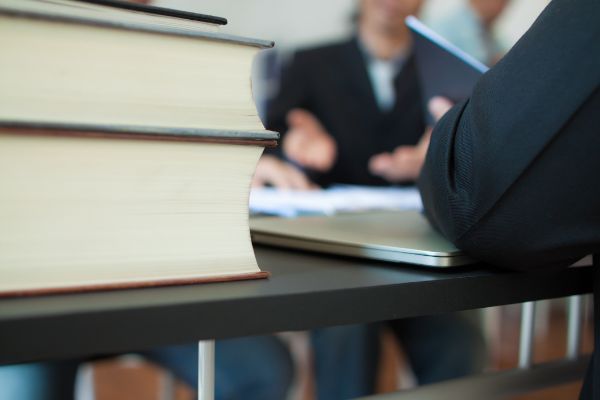 Few things in life are more inconvenient to a California driver than a Negligent Operator Treatment System (NOTS) suspension. When you reach the maximum allowable NOTS point level and receive an "Order of Suspension/Probation," you need the legal assistance of a traffic attorney for a DMV NOTS hearing to avoid losing your driving privileges.
The reality is that many drivers never recover from a suspension. They need their vehicle for transportation to and from work, school, shopping, and social events. Many of those drivers find it impossible to get around without their license and continue to drive, placing themselves at risk of a misdemeanor charge of driving while under suspension. 
Hiring a Traffic Attorney for a DMV NOTS Hearing
Like it or not, it's far less expensive to hire a traffic attorney to avert the suspension. Traffic attorneys know the system and which tickets can be removed from your motor vehicle driving record (MVR). Plus, they can conduct a private investigation into an at-fault accident. 
Some investigators will assign a ten or twenty percent responsibility for a crash for no apparent reason. Anything above a zero percent responsibility determination by the investigator will be assessed one NOTS point. Often these discrepancies are so undeniable the attorney merely must point it out to the DMV NOTS hearing panel to get it removed.  
NOTS at a Glance 
There are four NOTS levels. At level one, the driver will get issued a system-generated "warning letter"automatically when they gain two points within a year, four points within two, or six points during three years. Plus, a major infraction, misdemeanor, or felony conviction will prompt this action. 
At level two, the driver will be mailed an automatic "Intent to Suspend" notice when the driver gains three points within one year, five points within two, and/or seven during a three-year timeframe. Once again, a conviction for a major infraction, misdemeanor, or felony conviction will induce this action.
At level three, you have come to the point where the DMV issues an "Order of Suspension/Probation." This occurs when the driver has been assessed four (4) points within one year, six (6) within two, or eight (8) within three years. However, this does not mean your driving privileges are suspended yet.
The driver has ten days to request a DMV NOTS hearing. At this hearing, you may have a traffic attorney represent you to get points removed when possible. The panel will look at everything your attorney presents, including mitigating or aggravating circumstances, hardships, and plans to reverse unacceptable driving behavior. These improvements could include a defensive driver's course (completed or enrolled), cruise control installation with a promise to activate for highway driving to avoid speeding and others. Speak to a traffic attorney for more specific options that fit your situation.
Traffic Ticket Attorneys for a Bakersfield DMV NOTS Hearing 
Call Bigger & Harman, (661) 349-9300. Se habla Español (661) 349-9755. We frequently represent Kern County and Central Valley drivers at DMV NOTS hearings.
Although we have had tremendous success representing drivers at NOTS hearings, the best course of action is to dispute every traffic ticket or NOTS points assessments as they occur. 
Send us an email, attorney@biggerharmanlaw.com.
References:
The 2019 CA Driver's Handbook.pdf
The DMV.CA.GOV NOTS Program Portal
CVC 12810, Issuance and Renewal of Licenses